One reader question that not only me, but most of the fashion bloggers would approve of getting asked the most is " DO YOU OWN ALL THE CLOTHES YOU WEAR AND IF YES THEN HOW TO YOU FIT THEM IN YOUR CLOSET ?" Well-well ladies: ninety percent of the times we are wearing our own clothes, either self-bought or gifted by a retailer for reviewing purposes only. Seldom does it happen that we loan the clothing item and return the same after purpose is served.
As for the organizing part of this whole clothing business, unless you have a closet sized as the Kardashian's, it can become a challenge, but if you are smart and live by the rule of periodical purging, it is doable. Now that I've switched from buying just about anything to buying just what I need, my closet is more under control. My new secret weapon: quality over quantity. Also over time I've learn't to mix and match aka recycle my existing clothing pieces to recreate fresher looks. It used to be a task but now it's a breeze.
Having said that, I am putting myself to a self-proclaimed challenge of wearing one dress,  two different ways. Let me know how I fared against the "repurposing-meter"!!!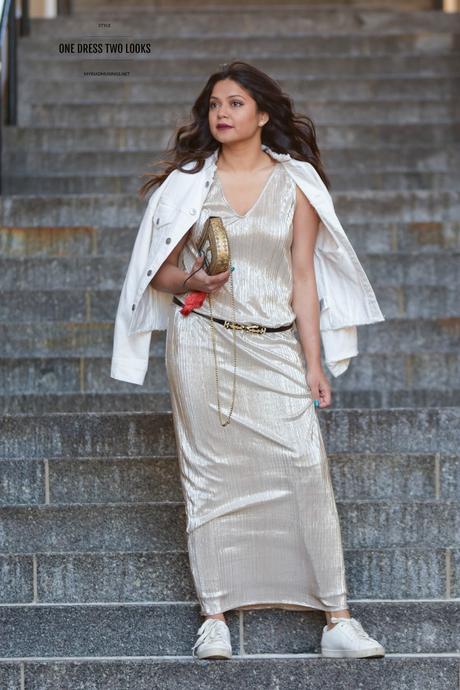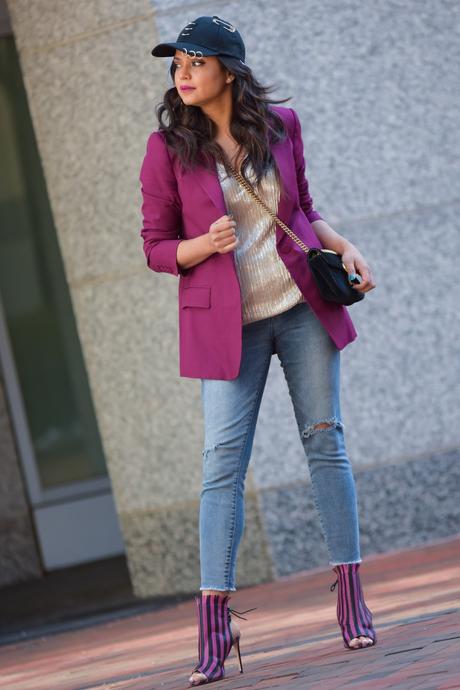 JavaScript is currently disabled in this browser. Reactivate it to view this content.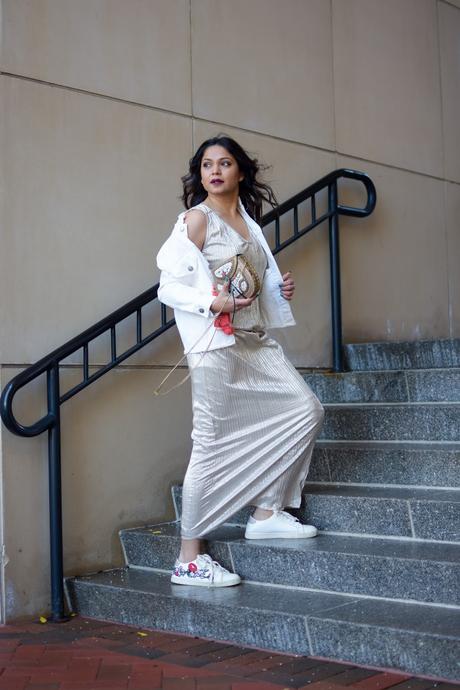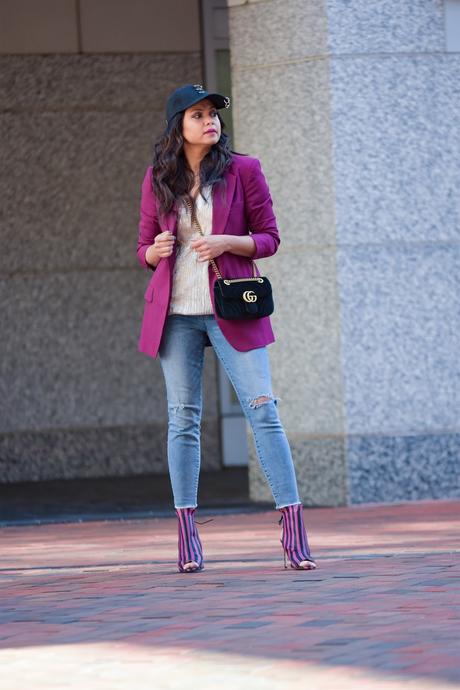 I AM WEARING
dress as top- c/o LEOTA, buy same  jeans- Gap  heels - Zara, few sizes left here  blazer- Zara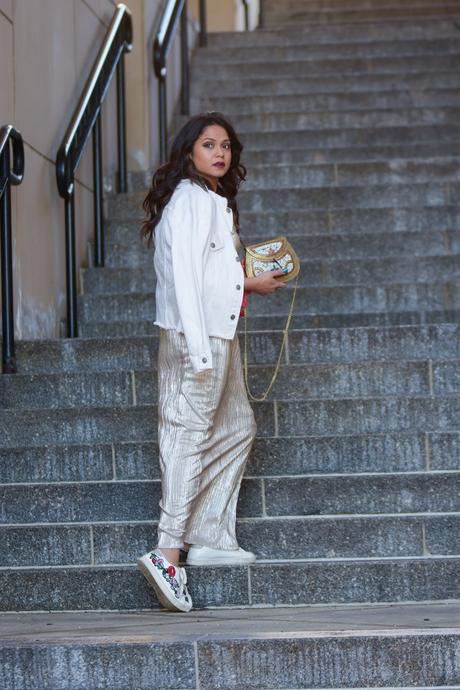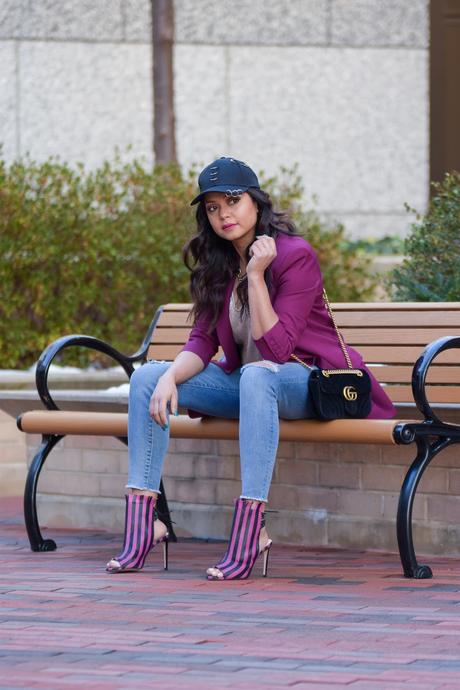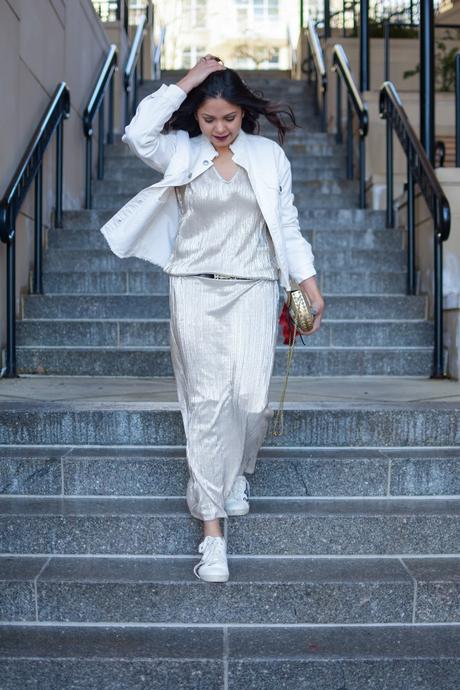 I AM WEARING

dress- c/o LEOTA, buy same  jacket- H&M  sneakers - Aldo Shoes, buy same  metal clutch- Sam Edelman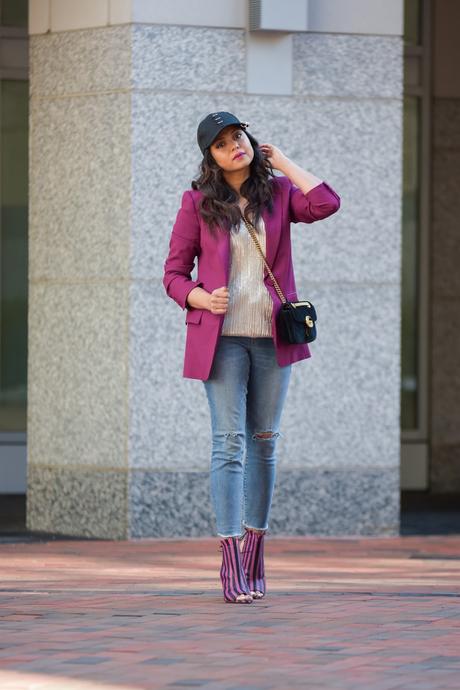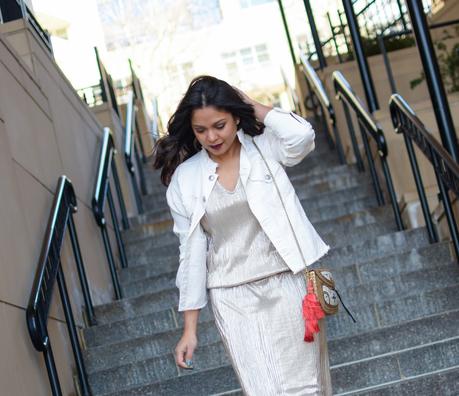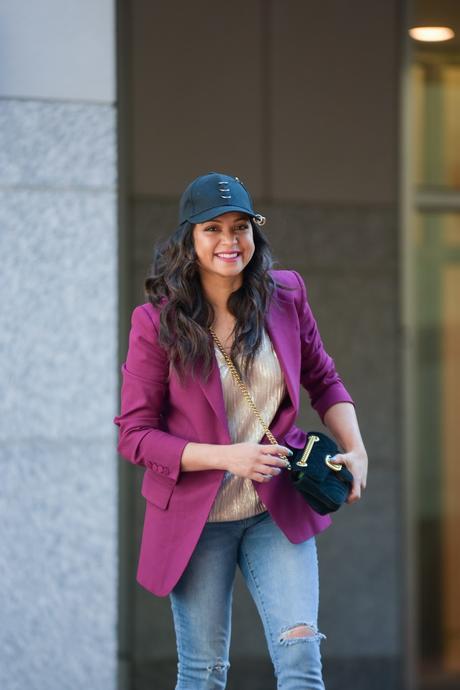 Today, I am wearing my Leota maxi dress, two different ways : 1)

AS A DRESS

: the first look is sophisticatedly-casual, more like greek-goddess inspired in gold and white. Wearing this dress with a killer pair of sexy high heels would have been so predictable, hence I opted for a pair of white sneakers. It was a big sartorial leap, but I loved playing down the dress. To tone it further down, came in the white denim jacket. 
2

) AS A TOP 

: the second look is undeniably sporty-chic. With the ripped jeans, statement cap and those booties, this look screams edgy-done-right. I have to admit, this dress was the easiest to transform. Owing to the lightweight fabric, I was able to wear the dress as a top, sans any bulk. I was always impressed with how effortlessly bloggers wore their dresses as tops, and having tried that myself " I WOULD LIKE TO GIVE A PAT ON MY BACK " for giving it a spin. I tucked in the dress, topped off with the blazer to hide any back-bunching and edged it up with those shooties. 
In my opinion, I did well styling the dress, what do you think ? Which look is your favorite ? 
Congratulations to Audrey of Five Foot Nothing shopping, she is the featured blogger of the week.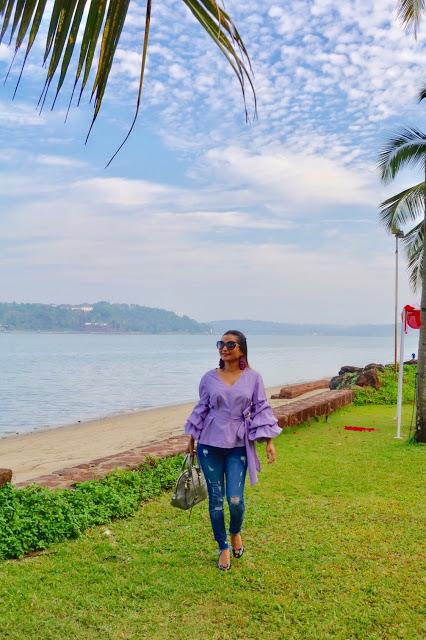 Now it is your turn to share your favorite looks.
An InLinkz Link-up