Happy Tuesday Lovelies !
" When in doubt wear mirrored sunglasses " ! 
These new pair of glares from my recent outlet-trip is proving to my best outlet purchases ever. Truth be told, I am not an avid outlet shopper, but whenever I happen to be at an outlet mall, I shop for mostly accessories.  
At first, I was a bit skeptical about the pink reflecting through the yellow, but looking at the pics below, I think I made the right decision. The color-mix adds the element of drama to my otherwise simple, monochromatic outfit, without screaming for too much attention. It also makes up for the no-makeup and minimal accessories........plus it matches my bag too......A BONUS! Overall an easy look, stylish enough for hanging out with my girlfriends.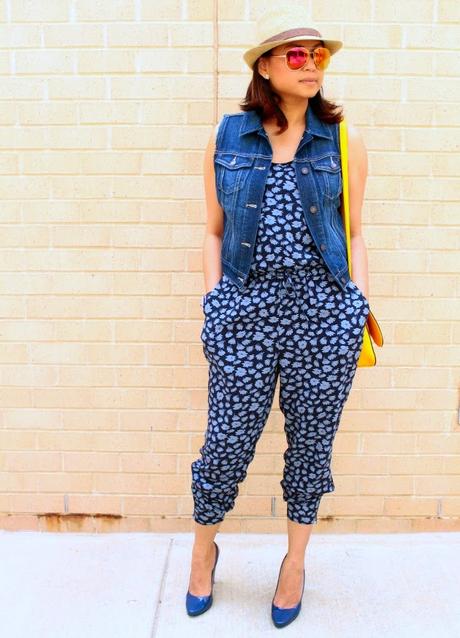 jumpsuit-
Banana Republic Factory
( similar ) vest-
Old Navy
( similar ) pumps-
Zara
( similar) bag-
ShoeDazzle
( splurge ) glares-
Banana Republic Factory
( similar Ray Ban)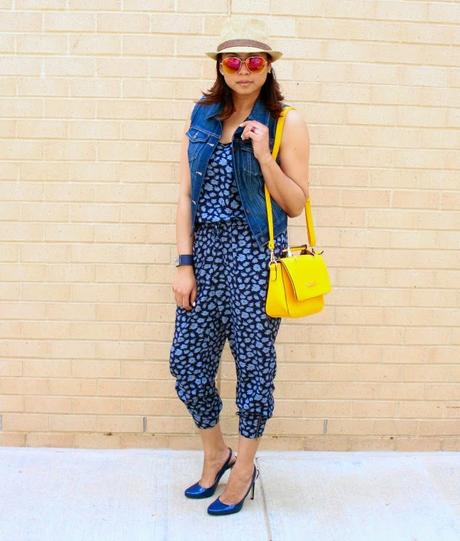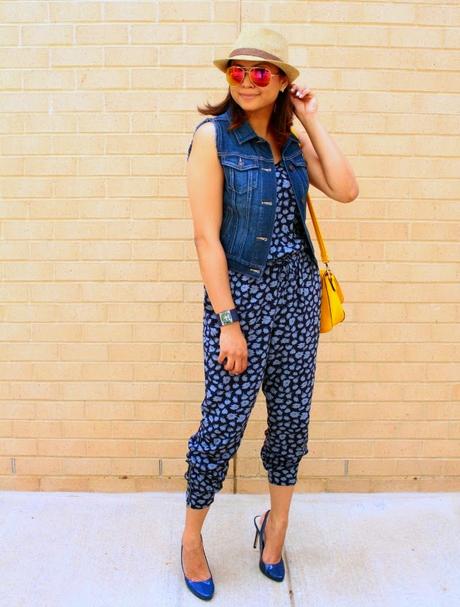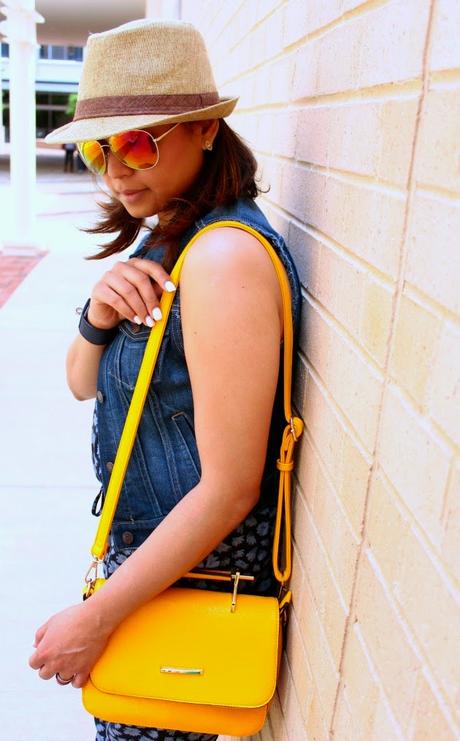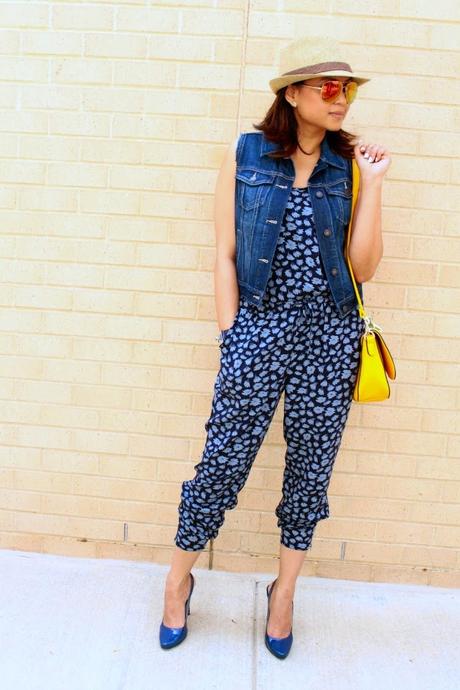 Congratulations to Chanelle of The Kim Chronicles, she is the featured blogger of the week.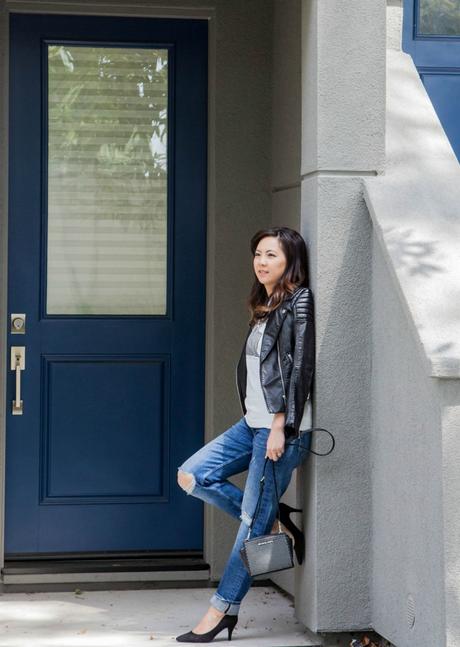 Now it's  your turn to show what you got!
An InLinkz Link-up
Have a great day and thanks for stopping by.
XO