" Nobody knows of the work it makes to keep the home together.
Nobody knows of all the steps it takes: nobody knows- but MOTHER
------ Anonymous "
I wouldn't have understood this until I became
one
. There is so much power, love, strength, patience, perseverance, handwork, tears, joy, happiness and emotions in this one word -
MOTHER
. A MOTHER is definitely the
M
ost
O
mnipotent &
T
ender
H
uman-being in
E
ternal
R
eality: so cheers to all the moms out there and wish you all a
Very Happy Mother's Day
!
To celebrate this special day, I introduce you to my joy and pride- my daughter (
drumroll please
)
RIBHYA
!  Ribhya and I are sharing fun facts about each other ( in our own voices ), hope you enjoy reading through them: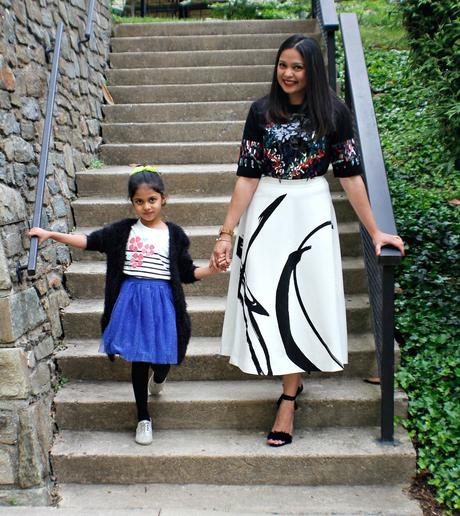 RIBHYA
:
is five yrs and a few months old Thanksgiving Saggi, who definitely has the strongest personality in my household.
is a charmer and her teacher thinks she has the coolest sense of humor for a preschooler her age.
is a fun-loving outdoorsy kid- camping out with daddy is her favorite activity. 
starts kindergarten this fall, can't believe how fast this lil munchkin grew. 
is an orange belt little ninja karate kid.
loves swimming and can stay afloat without assistance. 
is a color curator, her artwork says it all.
is a picky-eater, but beans, legumes, olives and yogurt are a handful of things she relishes.
loves her books and she is learning to read as well.  
is multilingual- she can speak fluent Hindi, English and a little Hebrew.
she can you till twenty in three different languages- Hindi, English and Korean. 
is definitely her Daddy's girl.   
SHOP HER LOOK
: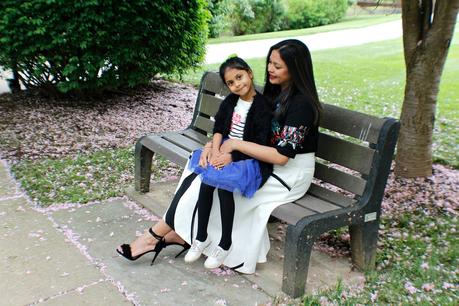 MOMMY  
( all in Ribhya's words ) :
is beautiful and fashionable.
is funny at times.
has good clothes and lipsticks.
makes good food.
is my favorite when she kisses me and hugs me.
SHOP MY LOOK :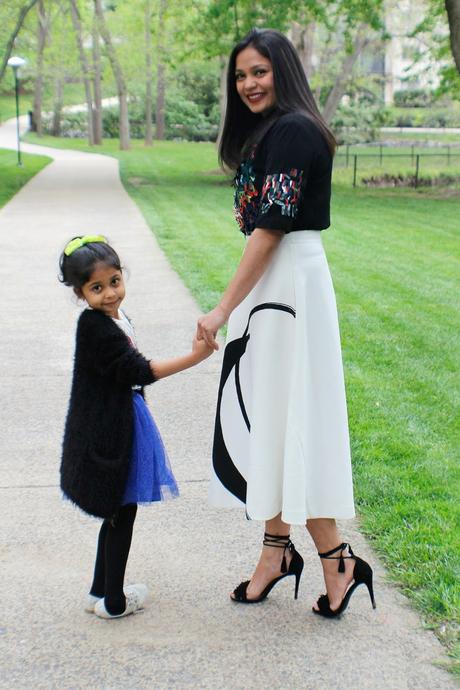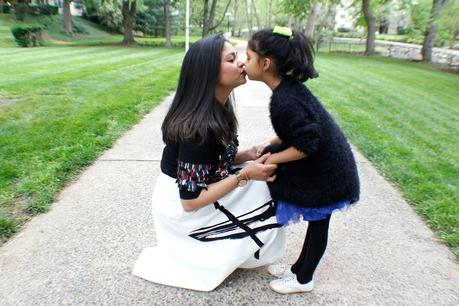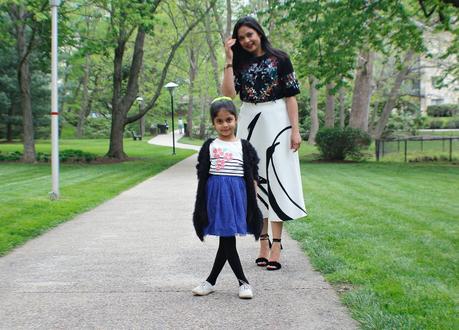 Congratulations to Riva of 
Riva La Diva
, she is the featured blogger of the week.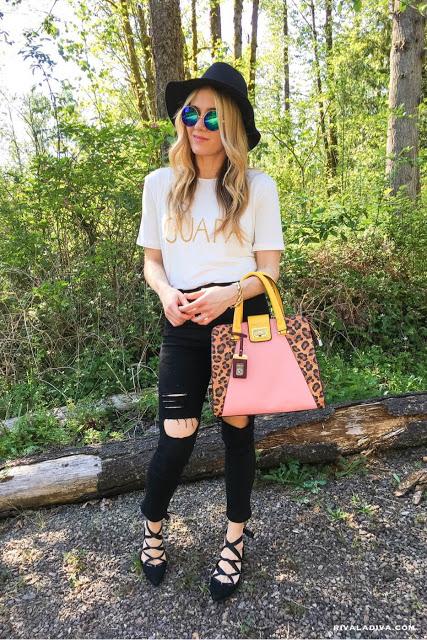 Now it's your turn to share your favorite looks:
An InLinkz Link-up
Thanks for stopping by loves.