Disclosure- Thanks to Zaful for making this post possible. 
As much as I love wearing western clothing, I would love to be able to wear my Indian clothes as frequently. But afraid, most of my Indian traditional clothing just gathers dust in my closet. Sadly it is the least visited side of my closet. But this time when I traveled to India, I made sure I bought pieces that were versatile and contemporary. I was so determined, that I was willing to have pieces custom made. 
My quest for customized clothing took me to nooks of my city, I had never imagined existed. I got this sari blouse aka top custom-made in a way so that it doubled both as a top and a sari blouse. It has side hook and closure for easier wearability. Truth be told, it was a random pairing of the
skirt
and the top and it worked. 
On a  different note, some random thoughts I had when I wore this outfit:
don't give up trying, you never know when and what might click.
have more pieces custom-made next time I am in India. 
wear this top with black next time.
I am looking good in this look- whomp whomp !!!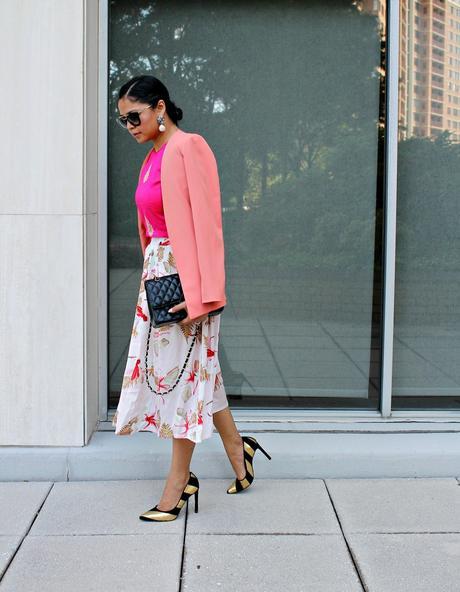 top- custom made in India ( similar option, short sleeves ) skirt-
c/o ZAFUL 
jacket-
Bar III  
heels-
Nine West
( drooling over this one )
sunglasses-
PRADA
from
DITTO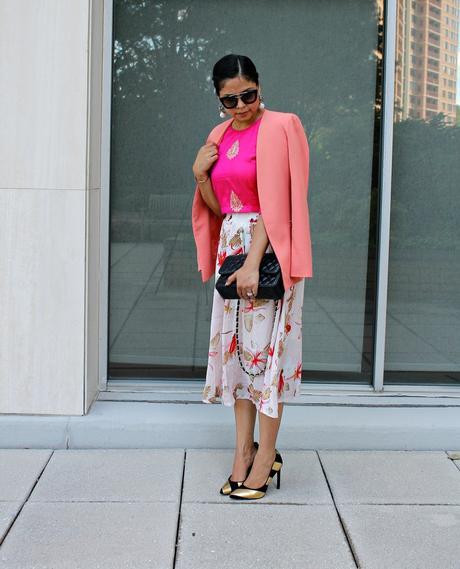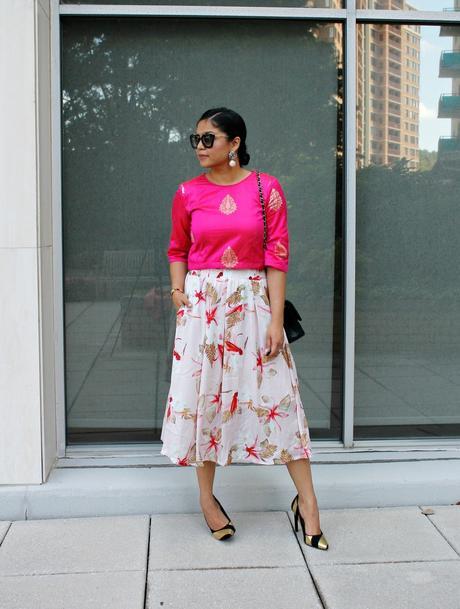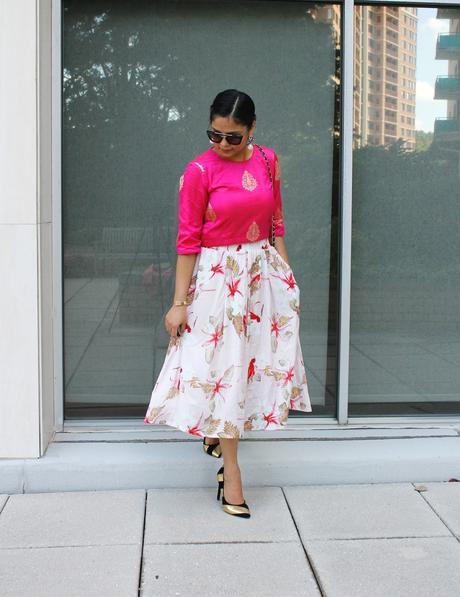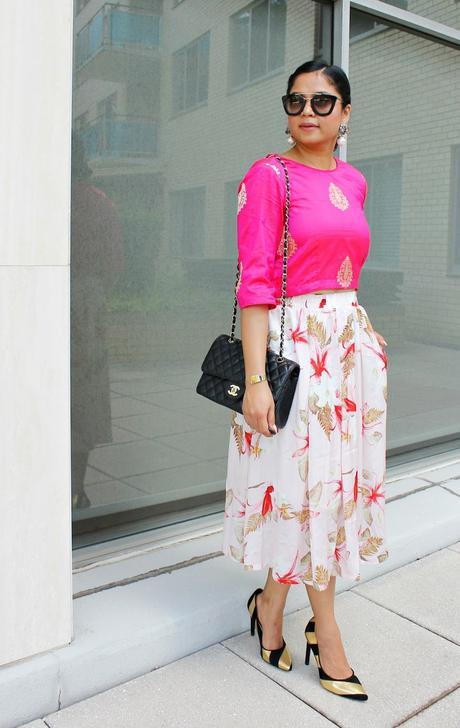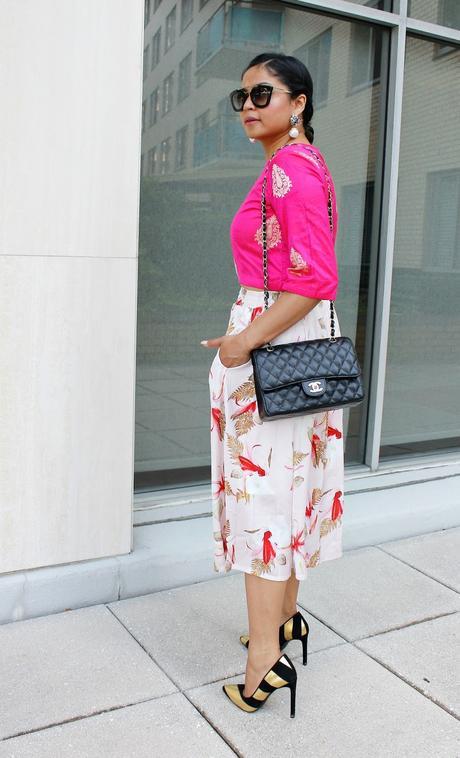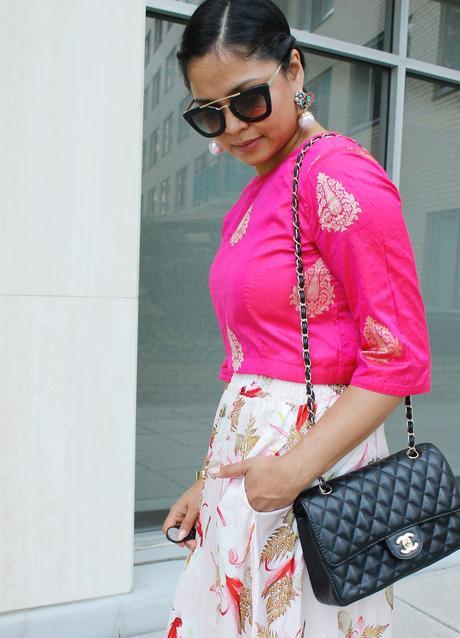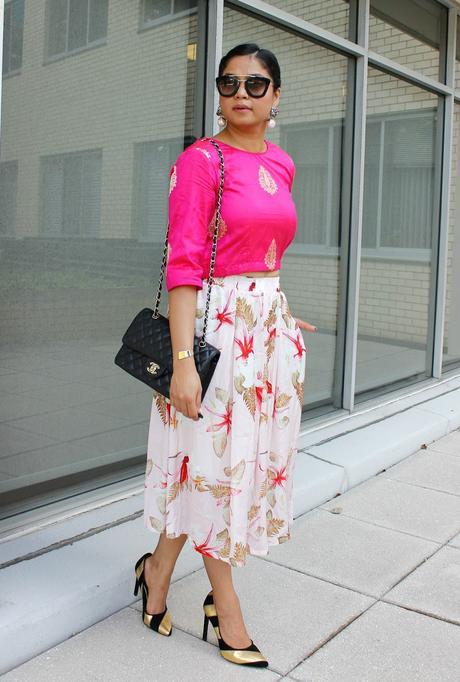 Congratulations to Sheree of
Posh Classy Mom,
she is the featured blogger of the week.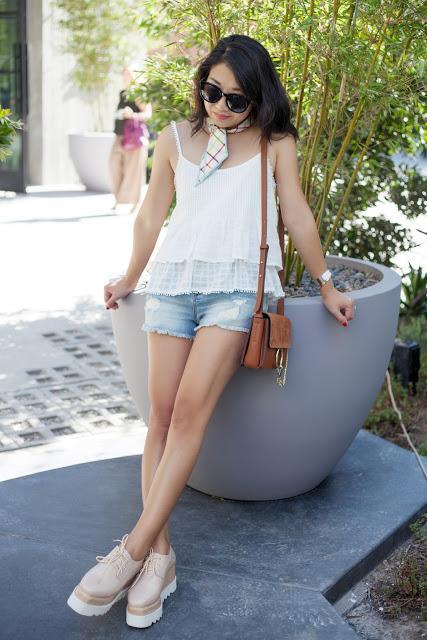 Now it is your turn to show your favorite looks.
An InLinkz Link-up
Have a great day loves....