These are the outfits I wore this week! I apologize for the image quality.  I've been using my Mom's camera & finally bought a tripod yesterday.  Stinkin thing was broken out of the box so I will have to get another one.
Hot Pink & Navy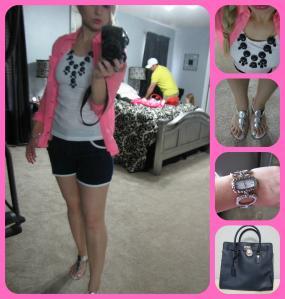 Please excuse the hubs & K in the background. We were running late!
Hot Pink Blouse $15 (bought at 50% off)♥Tank $6♥Shorts $5♥Shoes (Similiar)$20 (What I paid)♥ Watch (Similiar) $20♥Necklace (Similiar) $10♥Purse $300
Mint & Black Chevron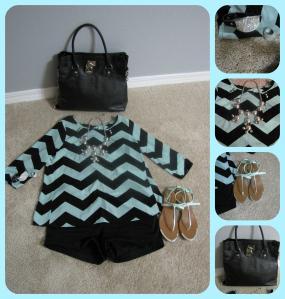 Top (Similiar Print) $30 Same Style $35♥Shorts $23 (I paid $10 on sale)♥Shoes $20♥Necklace $21♥Purse (Similiar…I paid $25 for mine at Catos) $50 Real Deal $360
Jewel Tone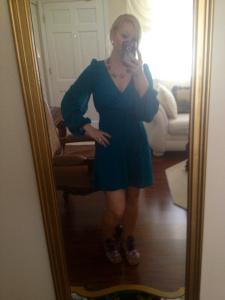 Dress (Similar)$41♥Shoes (Similar) $18♥Necklace (Similiar) $13
What were you rocking this week?

Style Elixir & What Jean Likes
Style Sessions Wardrobe Roundup:Dots, Damask & Stripes