Pretty Little Liars has just hit our screens again with season 3, well if you're in the US it has, and I am obsessed with the show. If you haven't seen it, go and watch it now and I promise you'll get hooked! One thing about the show is that the outfits are gorgeous! I love whatever they wear so I am doing a Pretty Little Liars style crush series starting with my favorite character, Hanna Marin, played by Ashley Benson. I will also be doing the style's of the girls in real life after this series.
My inspiration for each look is from the picture below. Hanna is the blonde on the far right hand side: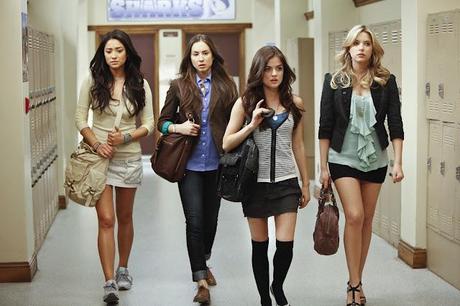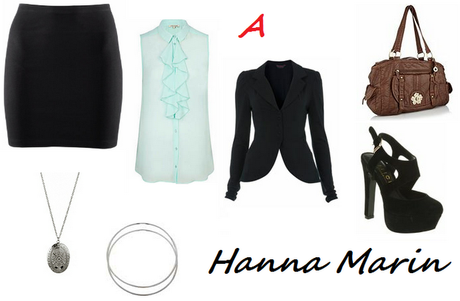 Skirt - H&M £3.99
Ruffle top - Ebay (River Island) £12.50
Black jacket - Miss Selfridge £30.00
Black heels - Office £46.00 (was £78.00)
Brown bag - Debenhams £40.00
Necklace - Forever 21 £4.90
Earrings - Argos £19.99
All the characters have their own unique style. Hanna's is the glamours rich girl style and I love it. I love the ruffle top and skirt together and the heels are amazing. I might make a sneaky purchase myself.
If you're wondering what the "

A

" is all about, you'll just have to watch the program and find out. Hehe
Hope you enjoyed this post and enjoy the rest of your evening.