We all love a good fashion event right? Well Birmingham will be seeing one of it's biggest fashion events take place next month throughout the city center. Once again Style Birmingham Live is back. Taking place on the 29th - 30th September 2012, Birmingham will be treated to some spectacular fashion shows, celebrity appearances and many offers for us to revamp our wardrobes.
This year see's a new host to the show, the beautiful singer/actress
Martine McCutcheon. Held at the well known shopping destination The Mailbox, Style Birmingham Live will be putting on many fashion shows throughout the weekend exhibiting the latest Autumn/Winter styles and collections from some of the top stores throughout the City.
I had a brilliant time at Style Birmingham Live last year and I would highly recommend attending to anyone who loves keeping up to date with latest trends and spending the afternoon shopping. You'll easily be inspired for your new A/W wardrobe.
There will be plenty of fashion and beauty events happening throughout the weekend held by many of Birmingham's shopping centre's, department stores, high street and independent boutiques. The Bullring are putting on a extraordinary show "Dark, eerie and mysterious, expect dramatic twists and turns at The Show: Enchanted". Showcasing the latest trends from some of the stores in the Bullring they promise visitors "Beautiful garments dripping in embellishment and jewels will adorn the catwalk whilst tales of the season's most lusted-after colours and prints are told in Bullring's fairytale of fashion." Hosting this Enchanted Fashion show will be (I am so excited about this as I absolutely LOVE her) Lydia Bright, One of the cast members of The Only Way Is Essex. I LOVE LOVE LOVE her style and cannot wait to see her host this show.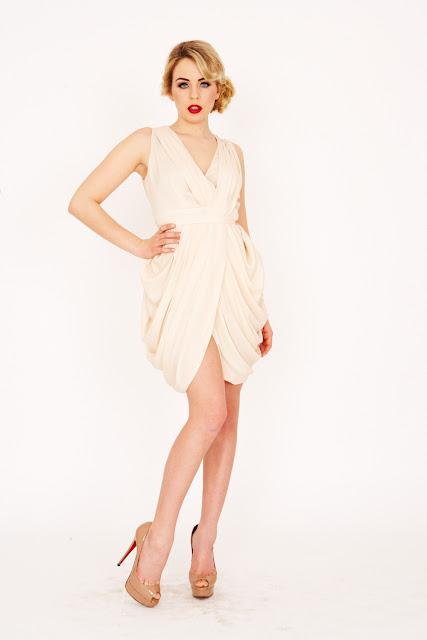 Credit: Josh Baskin
Back at the Mailbox Style Birmingham will not only be showcasing the Fashion show they'll also be putting style questions to Martine and coming back again this year Bradley Taylor. I went to an exclusive Q&A with him, hosted by Style Birmingham last year and it was incredible. He was so honest and really informative. They'll be offering tips and advice for everyone after each of the shows have finished. So I would say stick around afterwards, it's worth while.
Tickets for the Style Birmingham Live catwalk show can be purchased from
theticketfactory
and for more information regarding the event go to
Style Birmingham Live
The Bullring

's The Show: Enchanted is free to attend for visitors of the

Bullring Shopping Centre

, It'll be located on the ground floor and visible to see from the balcony of the other levels.
I blogged a lot about last years Style Birmingham Live (

click here for posts

) and it really was a wonderful weekend. I think if your near the area and fancy something a little different and exciting, then definitely pop along.