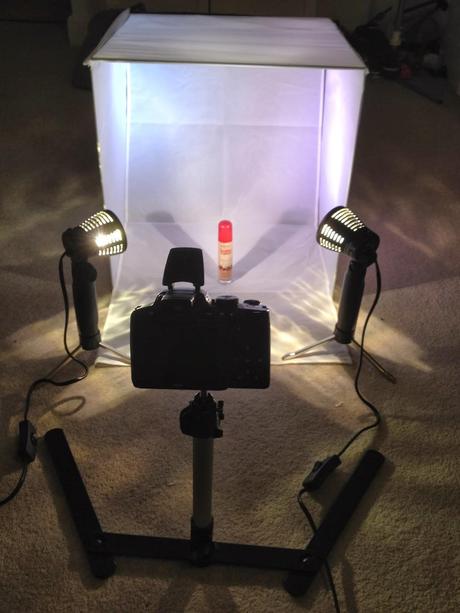 - Click HERE for my unboxing and review of the soft box lighting I got yesterday! -
Walking home today, all I was focused on was getting these lights. After reading a few reviews online (mostly good one) the anticipation was rising!First, I was greeted by a plain rectangular box - standard. After quickly slicing the tap off the box, I moved all the 'protection paper' aside to find a satchel looking bag. Not really what I was expecting. Nevertheless, I opened the carrying bag to find everything inside. Pewww! Nicely packed all in this very tidy satchel. Handle on top for carrying around and pockets in front secured by plastic buckles. The bag includes:
2 x Lights with fold away stands

Two Photography Lights, 240 Volt with UK Plug

One black color heavy textile bag

One Flexible Mount (Camera Stand)

4 Different background colors blue/red/white/black
Remarkable for only £32.97 down from £49.99.
All the contents was just as I expected. After taking about half an hour to work out how to put everything together I am rather pleased to say the least. The lights are very powerful, giving off a white light rather than yellow. The stand is very secure. The stand screws into the bottom of my camera working as a tripod, which is fabulous! By getting four different backdrops you can work with all sorts of objects for all different types of effects.