For as long as I can remember, Microsoft PowerPoint has been the go-to program to use for any kind of presentation that is computer-generated. PowerPoint is relatively easy to use, has some fun features, and is a good way to present information in a clear, concise manner.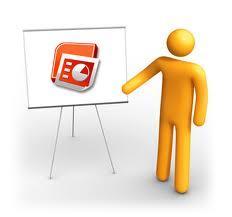 But are you getting sick of using PowerPoint for all of your presentations? Sometimes I feel like I've learned everything that there is to learn about the program and I'm just doing the same thing over and over again. PowerPoint does have different features to choose from, but there is a limited amount of them to choose from. Luckily in the past few years, a few options have come along to challenge PowerPoint's lock on being the go-to software for presentations. Here are some other options that you can check out:
Google Drive – Google's Drive offers a suite of options that rival Microsoft Office. In addition to spreadsheets and text documents, Drive offers Presentation, which gives the user many of the same capabilities as PowerPoint. The bonus is that you can share your presentations with others, who can also edit them if you so desire.
 
Apple's Keynote Software – Mac computers have grown exponentially in popularity in recent years. Businesses that are making the transition to Mac-driven offices and companies that offer bring your own device to work programs need their Apple user employees to have access to everything Windows users have. Apple offers a PowerPoint rival to Mac users called Keynote. It does offer many different features that you can use to design an interesting and compelling presentation.
 
Mobile Apps – We are now able to construct and present business presentations on mobile devices. Some apps offer this capability which has helped aid the rise of mobile businesses. A few options include SlideRocket and Apple iWork, both of which are available for iPhones, iPads, and some iPods.
To keep yourself current and on your toes, consider using a new program the next time that you have a presentation to make. Believe me, if you are bored of making PowerPoint presentations, the people you are showing them to are probably bored with seeing them. Adding creative and different elements to your presentations will keep people engaged and interested in your business.
What Power Point alternatives do you use for business or personal presentations?
(Photo Source)
Megan Totka is the Chief Editor for ChamberofCommerce.com. She specializes on the topic of small business tips and resources. ChamberofCommerce.com helps small businesses grow their business on the web and facilitates connectivity between local businesses and more than 7,000 Chambers of Commerce worldwide.