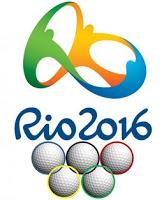 Who are your golf favorites to take home gold at the 2016 Olympics? Are you willing to bet on it? Golf is a gambling game and the odds-makers are taking advantage of this opportunity for a "sports gambling fix" as mentioned by fansided.com.
Golf.com has listed Henrik Stenson and Sergio Garcia as favorites in men's golf Olympic competition by way of the site golfodds.com.
"Stenson, who will represent Sweden at the Olympics Aug. 11-14, is a 9/2 favorite to win the men's golf competition. Spain's Sergio Garcia has the second-best odds at 7/1, and Great Britain's Justin Rose is 12/1."
Do you agree that Henrik Stenson is the golfer to beat in The Olympics...or, should you consider long shots Rudolfo Cazaubon and Danny Chia who come in at 300/1 odds as possibilities?
Let's not forget that the ladies are also seeking to become medalists - Olympic Women's Golf Competition will be televised on August 17th.
It is no surprise that the number one female golfer in the world right now, Lydia Ko, is a favorite in Olympic Women's Golf at +300 odds, according to TheSpread.com. Keep an eye out for teen Brooke Henderson and Lexi Thompson when considering whom to lay your hopes on during stroke play - these two ladies are currently third and fourth, respectively, in the world rankings.
I wonder if there are odds for hitting a hole-in-one?
Golf for Beginners does not endorse gambling of any kind. Sporting events such as The Olympics and the Majors are massive opportunities for gambling as these are games of chance.
Text whom you see as gold medalists for the men's and women's Olympic Golf Competitions in our comments section and on Twitter @Golf4Beginners.
WATCH THE OLYMPIC GAMES - Cheer on the WORLD!