NYFW officially kickstarts tomorrow and I couldn't have had a more bittersweet feeling- bitter coz I won't be able to make it to NYFW again this year and sweet coz I am going on a solo vacation next week. A much needed break was long due for me and I was finally able to convince hubby to let me off to mid-west for a mini getaway. Anyways, I will try making it to the Spring 2017 NYFW but in the meantime my own street style moment is much deserved- what say ????
On a sartorial note : this skirt, a must-have this fall, is on super sale for under $20. Shop em right here..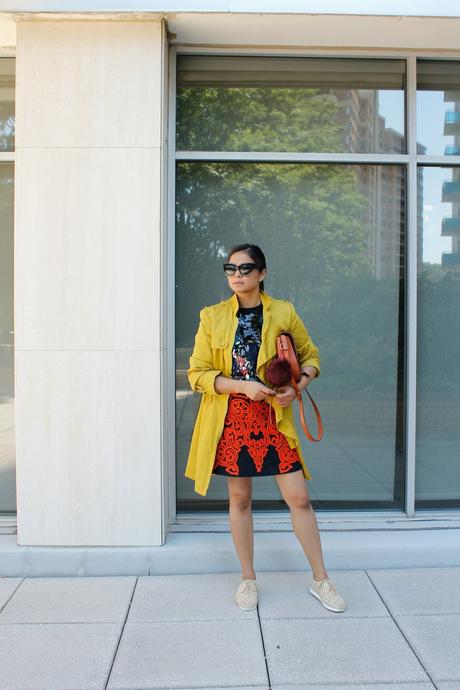 top - H&M ( similar )
skirt- Guess , buy same on super sale ( love this and this one too ) trench- very old via Kohls ( shorter hem option ) sneakers- Lucky Brand, buy same in silver ( booties option ) bag- via TJ Maxx ( loving this one ) bag pompom- Zara ( designer splurge )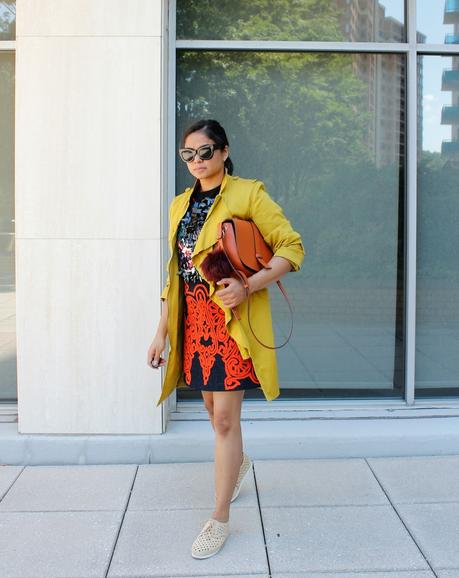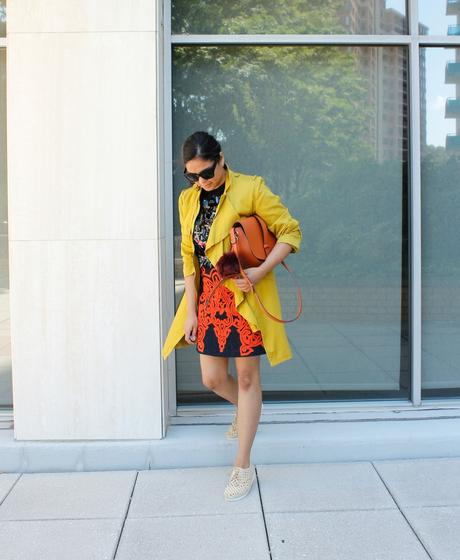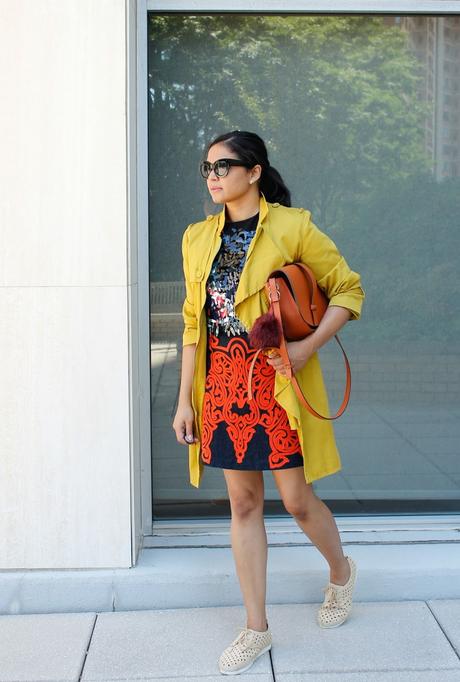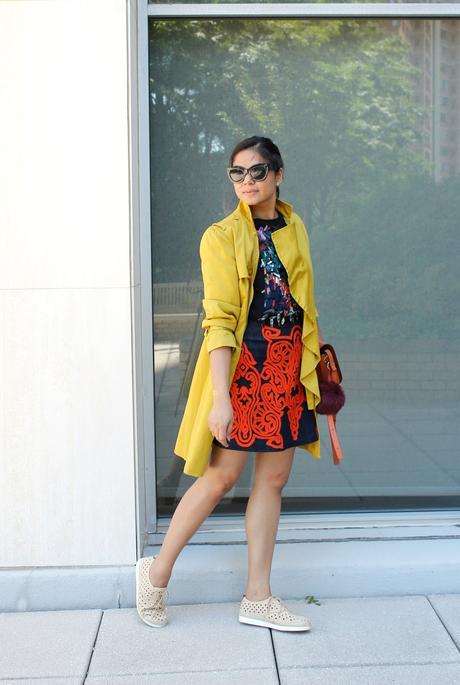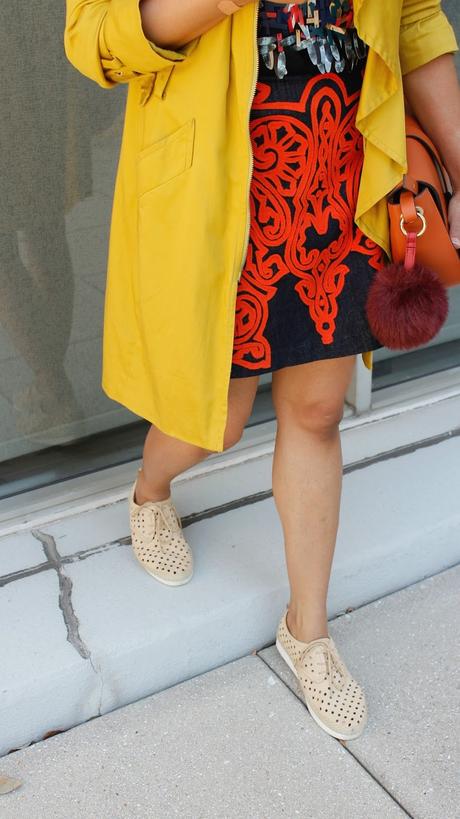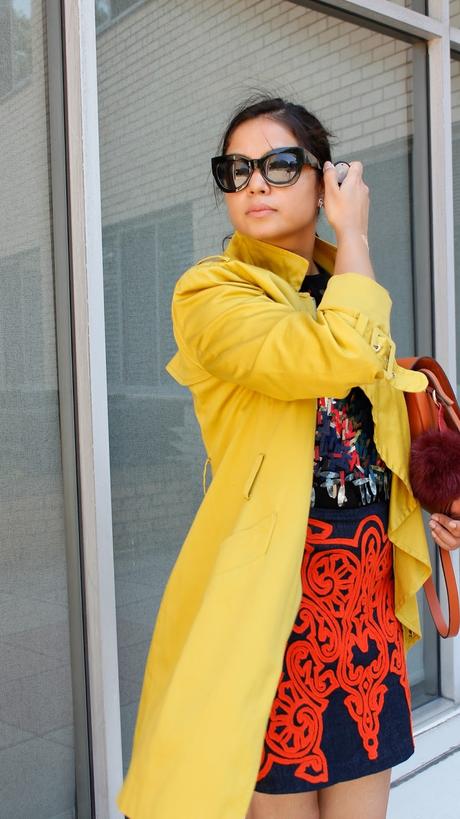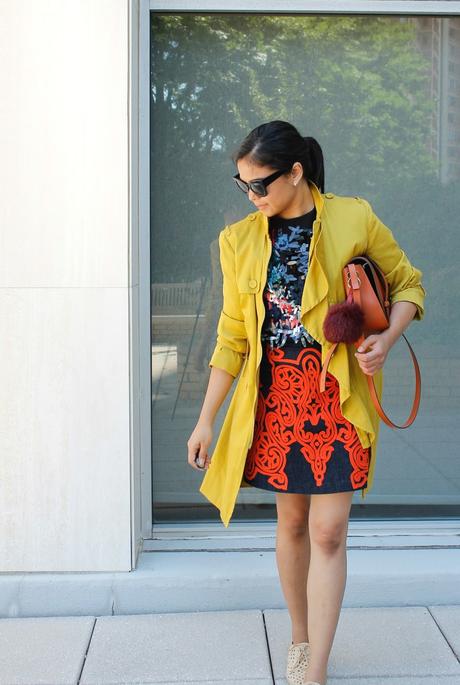 Have a great day loves......