After developing a broad fashion background – from business to photography – Anastasia Fedoseeva decided that she gravitates towards taking pictures of people and places she visits. A few shows a couple of years ago were enough to make her a dedicated fashion-week photographer ever since; her website and Instagram account, aka The Street Pie, feature an eclectic mix of street-style celebrities, models and industry leaders. We caught up with Fedoseeva to discuss street style today, the relationship among street-style photographers and fashion trends in the cities she shoots.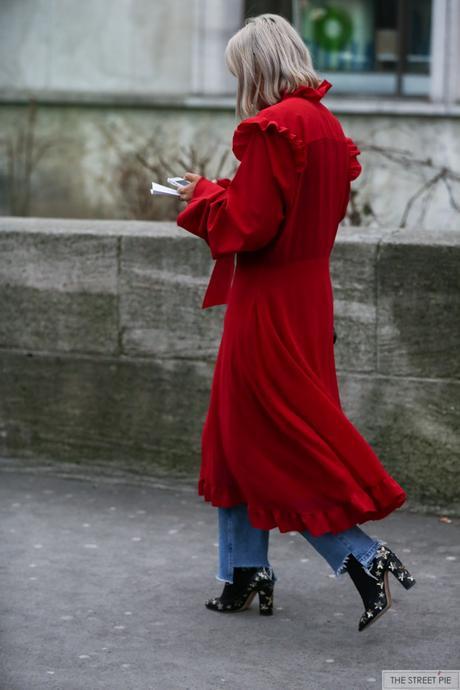 What is your background and how did you find yourself working as a street-style photographer?
I studied foreign languages in Moscow, graduated from Istituto Marangoni, Milan, with a Master's Degree in Fashion and Luxury Brand Management, and then from Istituto Italiano di Fotografia again in Milan. So, I started studying photography, but soon realized that I needed more practice, and quit school. Since I had studied fashion business, I attended some shows, and noticed a lot of photographers outside. Once, in 2015, I tried to take a few pictures, which my friends told me were good.
I love fashion week! It is always very interesting to catch the right moment; to see how fashion changes; to see different styles and different people every time. Sometimes I walk more than 20km per day from one fashion show to another – I don't usually use public transport except my bicycle in Milan – and after that my feet don't feel well, but still I'm very happy to take pictures and share them with other people.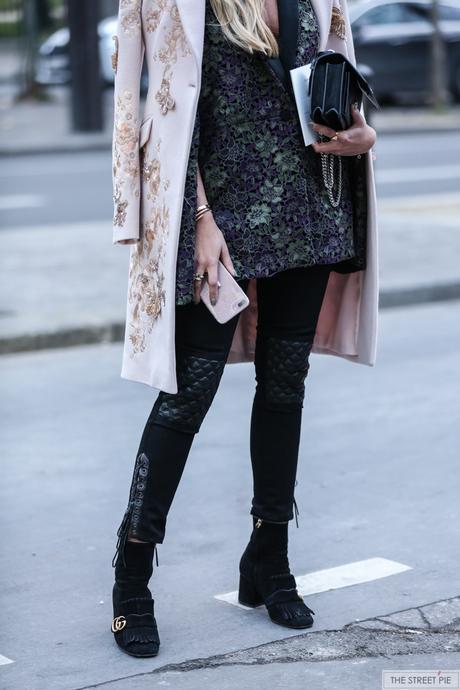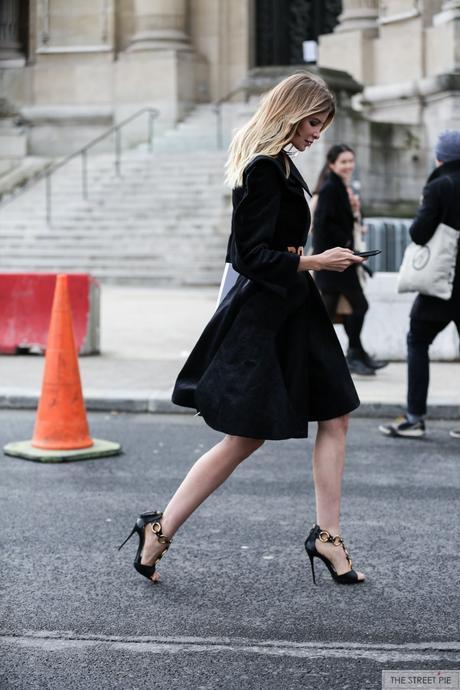 Street-style is associated with fashion week more than ever today. Do you think we will ever go back to its early beginnings, when photographers were interested in what people wore on the street every day?
I love street photography – by the way, my favorite photographer is Robert Doisneau – but it is totally different from street style. Usually, when I go to a new place, I just take pictures of people on the street. It is difficult because some of them get angry or want to hide their face, but these photographs may be much more interesting than the street-style ones.
Nowadays people want to see well-known brands, beautiful outfits and celebrities and almost nobody is interested in "ordinary" people style. There are a lot of street-style photographers, a lot of people outside the shows, a lot of everything and everyone. Maybe someday people will get tired of that, but not know, I think. The better celebrity picture you take the more "hearts" and followers you get; it is a fact.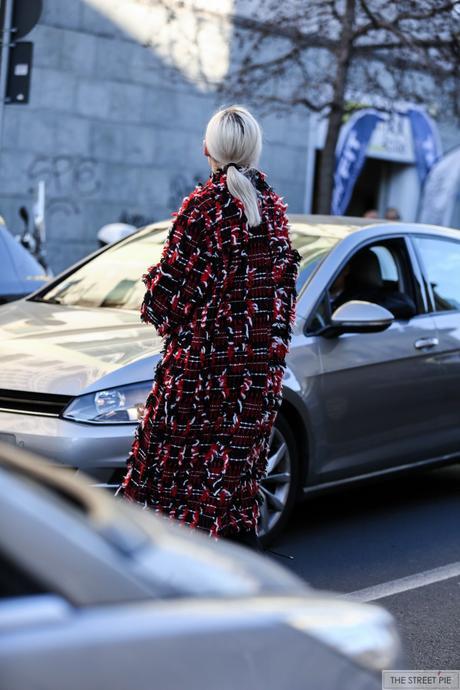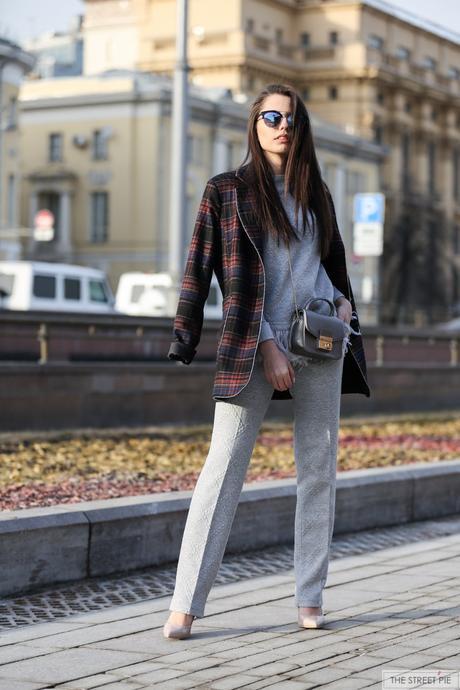 What do you think of fashion-editorial photography? Do you believe that, should a street-style photographer decides they want to shift to fashion editorial, images from the street count as a portfolio?
I think almost every photographer wants to try themselves as a fashion photographer. It is very interesting, and at the same time totally different. As for me, I would love to try it – I have tried it once – but now I am much more interested in street-style stories.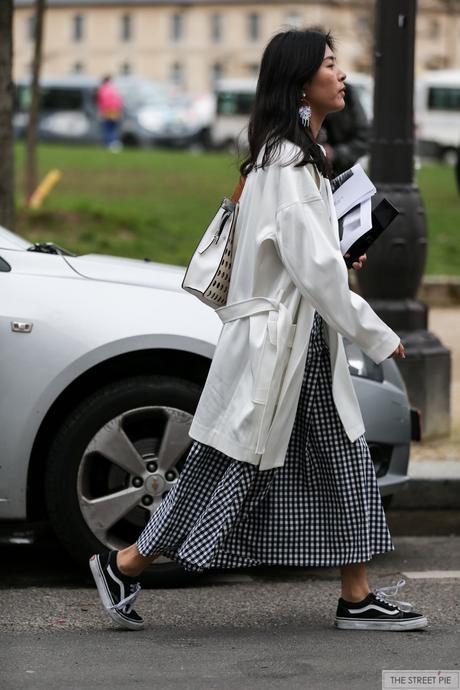 I think that the genre itself is pretty limited, but do street-style photographers have a distinctive style that sets them apart?
It takes time to understand your own style, and develop it. Even if the person is extremely talented, they have to practice (a lot!), never give up, and go forward. And, only over the years, the style becomes distinctive, so everyone can say: "yes, this is his picture!"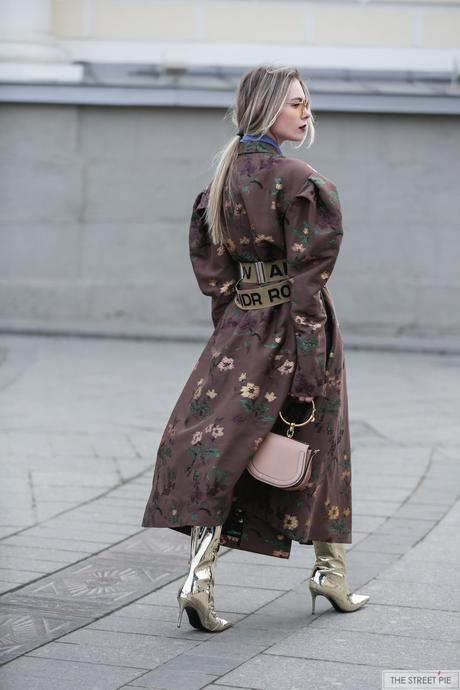 Are you a full-time street-style photographer?
I am currently working on a new project, and it has become more difficult to shoot during fashion week. But still I am trying to cover as many fashion shows as I can. So, during fashion weeks I am (almost) always taking pictures.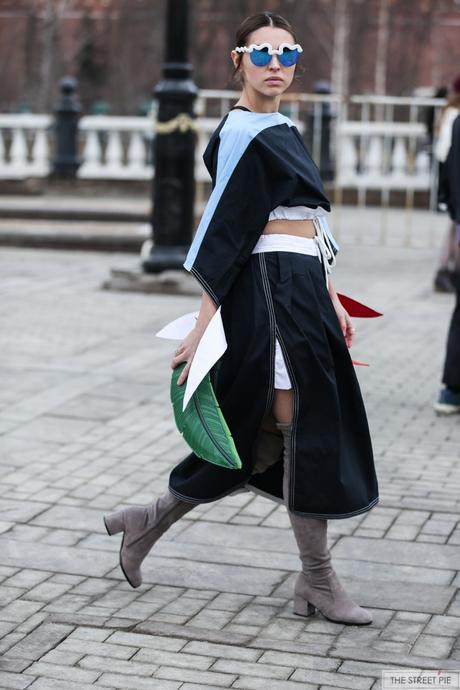 What is your relationship with fellow street-style photographers? Do you get competitive or helping one another?
I started not that long ago. Moreover, I am really shy and usually just stand somewhere near a tree alone! But still, I can say that there is not much competition among the photographers. They are all very friendly and like talking to each other.
I am curious; is really everyone eager to pose for you or allow you to photograph them?
To tell you the truth, I never stop people asking them to pose – other photographers do it instead of me. For me, it is always better to hide, and take a picture of a person who isn't aware of someone's taking picture of them. All the emotions, movements look different; and this is more about street photography!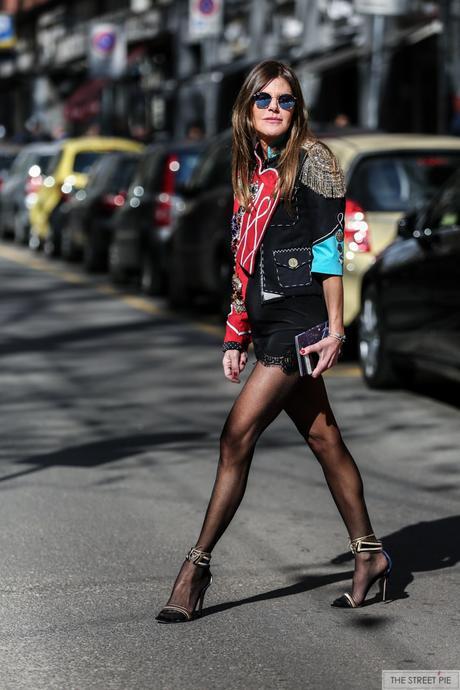 What are your plans post Paris Fashion Week?
After Paris Fashion Week, I am going to Moscow, so you can catch me at Mercedes Benz Fashion Week Russia.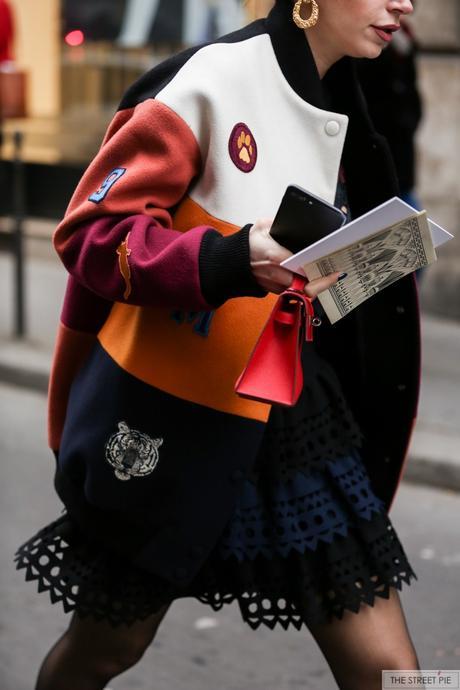 In how many cities have you shot? How is fashion and trends perceived differently in each?
I shot in Milan, Paris, Moscow, Berlin and Tallinn. All these cities for me are totally different and have different styles. Milan is all about color and fun; Paris about elegance; Moscow has its own "local" style mixed with worldwide trends; Berlin is more underground and Tallinn is about its local trends only.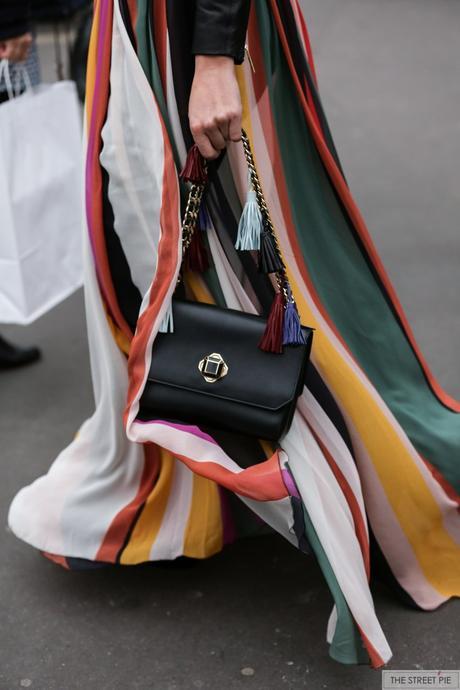 www.thestreetpie.com
Images The Street Pie