Chinese-American artist and designer Catherine Gee founded her namesake brand in 2015. Based in Santa Barbara, CA, her eponymous contemporary womenswear label puts premium-quality silk at the core of the brand's DNA, which then takes form through flowy silhouettes. The inspiration is vividly echoing Gee's art background – she has received her B.A. in Art History and Fine Arts from Sewanee: The University of the South and studied Fashion Design at De Marcos Fashion Academy – but the 90s flair is strongly apparent. The brand is also the winner of the 2016 WWD MAGIC and Galeries Lafayette (Paris) Emerging Designer Crème de la Crème competition and has since drawn the attention of publications the likes of Vogue and WWD, as well as boutiques throughout the US. Read on as Gee discusses establishing an all-silk line, expanding her collections and brand, and working on her immediate plans.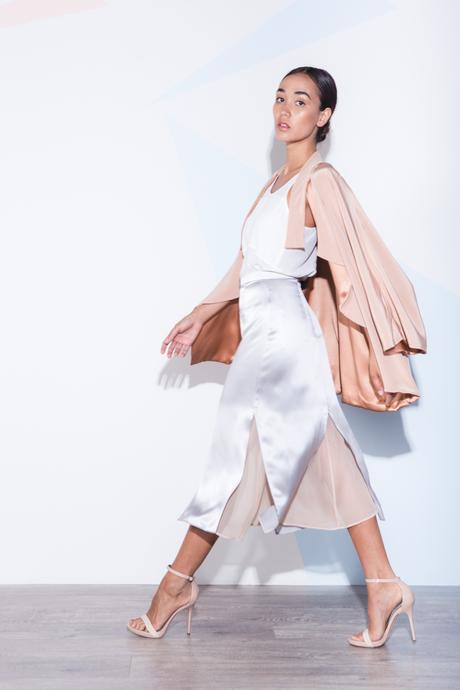 What is your background and what were you doing before establishing Catherine Gee?
I graduated from undergraduate with a B.A. in Fine Art and Art History. My career before fashion design was in the art realm. I worked for various art foundations, and eventually became the director of a gallery and non-profit in Santa Barbara, where I learned the ins-and-outs of running a small business.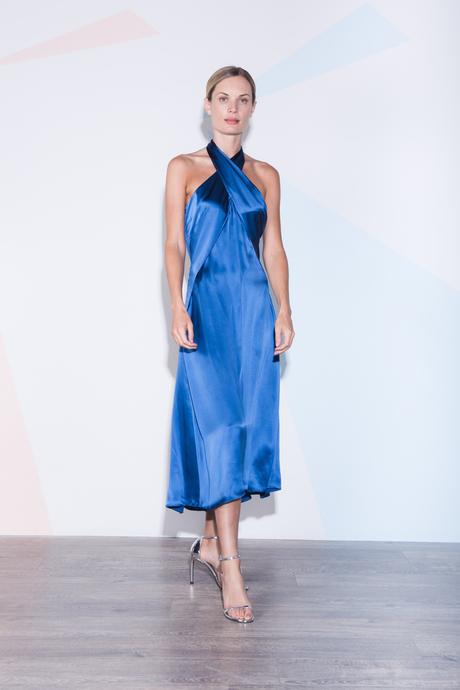 How did the idea of an entirely silk-based collection come about?
My father is a career fine painter, and one of my first memories is sitting by him as a little girl watching him paint a watercolor. He has a very controlled yet loose realist hand, and I think that the water and fluidity yet control has been in my mind for years. I'm also an illustrator and portrait artist so the drawing has carried over and that aesthetic has manifested in silk. It's fluid and beautiful.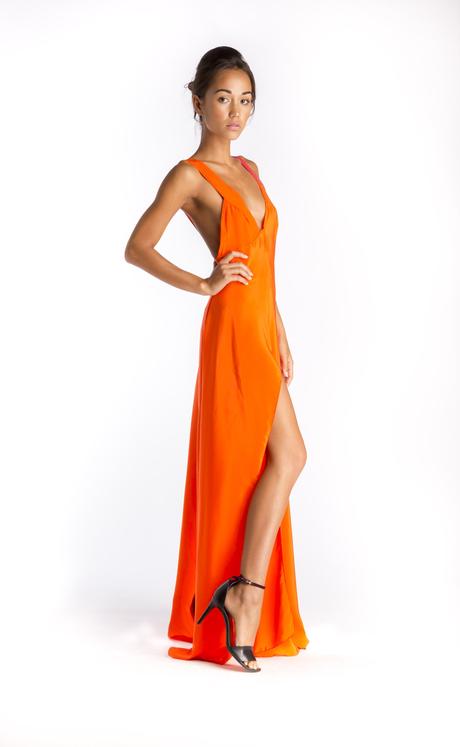 Where do you source your raw materials? Where did you educate yourself about them?
I source the silk from China, and I've spent the past few years really immersed in finding new materials and complimenting fabrics to silk. The key is the drape. I look for fluid, quality materials that blend well with silk. We attend SOURCING at MAGIC, and walk the entire floor discovering new vendors and materials from all over the world. I attended PeruModa and MAGIC TOKYO in the spring and sourced some amazing Alpaca wool. Travel is imperative in finding the right materials to sustain and heighten any brand.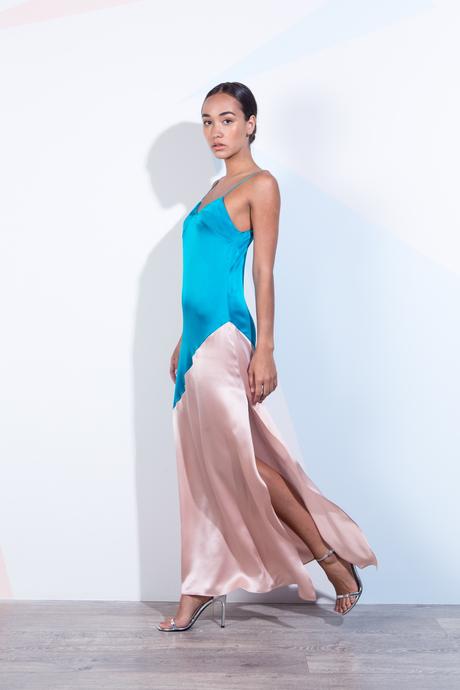 Could you discuss how your collections evolved? I've noticed that you started with an all-dresses collection, which later included culottes and tailored tops.
The piece I wanted the entire line to stem from is the slip dress. It's classic and a nostalgic piece for me, and I wanted to evolve it in my own way. Little details like a tie as a strap, bias cut panels, layering and color-blocking change it from season to season. It's a day-to-night dress all the way, and I've been able to make it highly marketable for daytime, nighttime, resort and cocktail/party. These small details and others really help carry the aesthetic of the brand from season to season, while changing it just enough to keep it feeling fresh.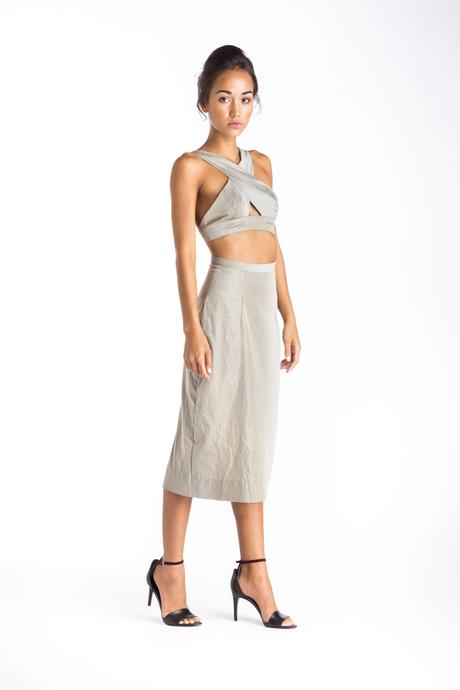 Do you have a signature piece? Based on what criteria have you decided so?
The slip dress silhouette is my signature piece I've become known for. In starting the brand, I always wanted to build on and evolve my individual flair for such an iconic 90s staple. The majority of each collection is a different mutation on the slip dress. I grew up in the 90s, and was and still am influenced by the classic Calvin and Helmut looks as well as the beauties who wore them (Kate Moss, Chloe Sevigny, Gwyneth Paltrow, etc.). Vogue.com actually featured us as a new brand focusing on the slip dress!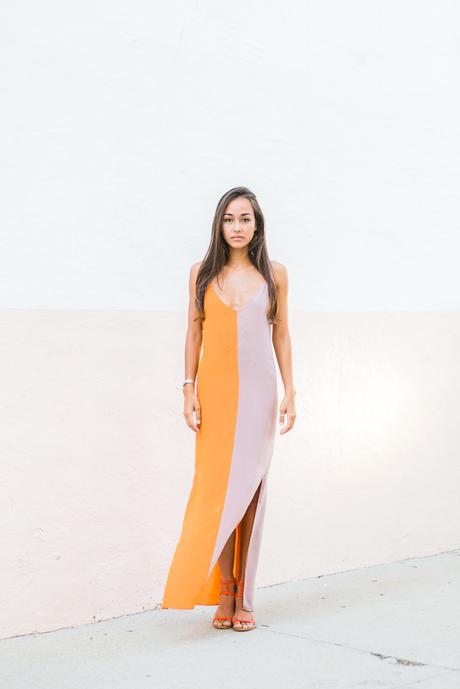 I've read about your diverse influences, and I think it's a very interesting story! Could you please explain how they are translated into your work?
I'm very inspired by the natural elements. Light is inherent in the collection as soon as you lay eyes on the entire line. The reason I primarily work with silk is the flow and lightness. The line is about the drape and flow. I'm influenced by water and light and lines and simplicity. Color is vital in conveying mood, and I do not shy away from bold and subtle gradations of color. I look to the abstract expressionist artists of the mid-century and am also very much influenced by European art and design.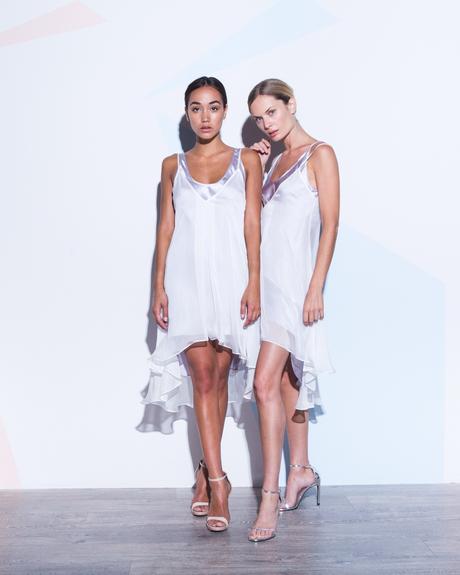 I suppose that you are interested in introducing your brand globally. Is working with agencies and stockists abroad in your immediate future plans?
I am open to all doors and, yes, I would like to work with agencies and stockists abroad. I enjoy exhibiting in tradeshows all over the country; we exhibited in Tokyo in April which introduced the brand to some foreign agencies.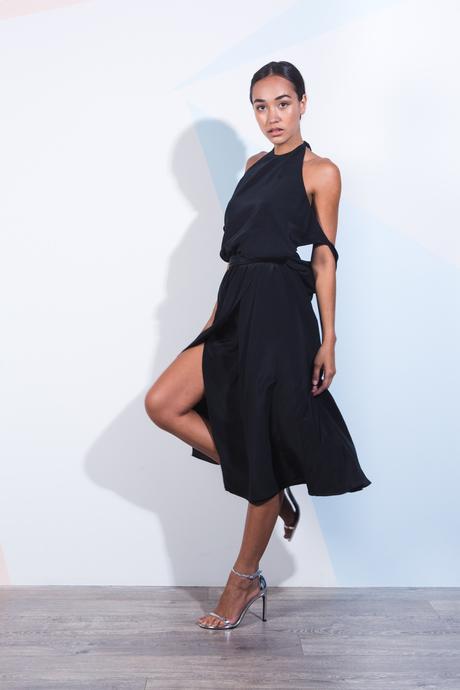 Who is helping you manage the business and financial side of the brand?
I have an incredible partner, Chris, and his expertise is in sales and numbers. He is our CFO and owned and sold a highly profitable software company, so he is critical in the success of the business. We work very well together and complement each other's strengths and weaknesses. He is very active in sourcing, devising margins and overseeing production and manufacturing.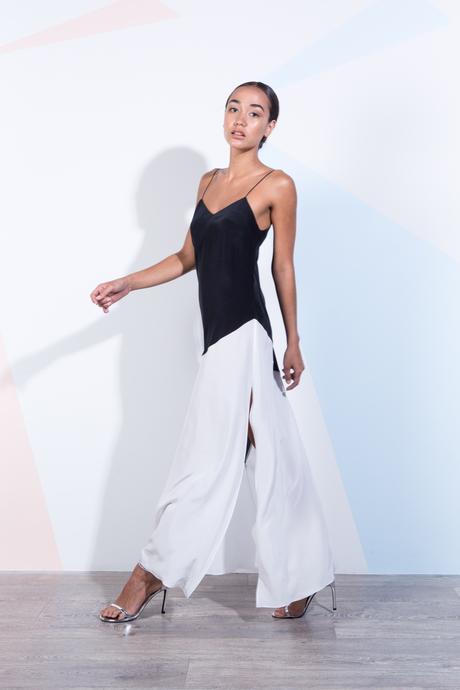 What are some plans you are working on towards the end of the year?
I'm halfway through tradeshow season at the moment – 3/6 shows! My plans are to finish this steady marathon of a season strong and sell to quality stores and e-tailers for Spring/Summer 2018. I'm also finishing the designs for Fall/Winter 2018. I'm very excited to introduce wool and velvet blazers, pant suits, and coats to the luxe silk charmeuse and velvet slip dresses.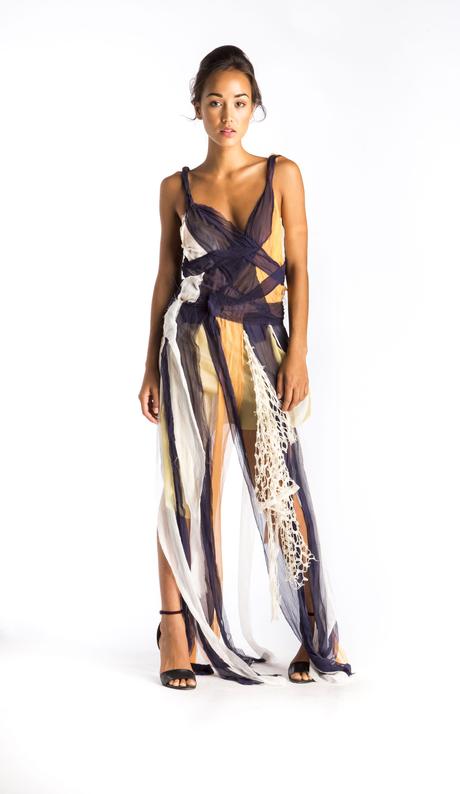 www.catherine-gee.myshopify.com
Images © Catherine Gee