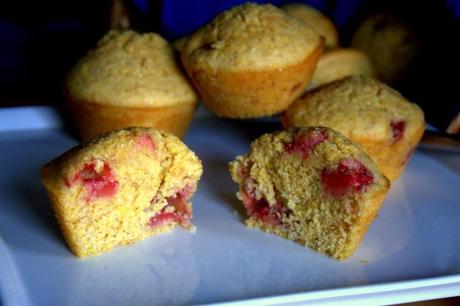 I first saw Cornbread Jam Muffins while reading one the first blogs I discovered and fell in love at first sight, The Foodinista. I saw these and thought, dang my little ones would love this! My eldest son isn't a fan of red foods unless they're gummy/hard candy form. I don't get it either. So he didn't even want to try these, which was fine- more for me...er the rest of my family!
I found a similar recipe on Joy of Baking and made some small changes like adding whole wheat flour and using frozen, chopped strawberries. My little ones, who does love "bewwies" really enjoyed these and was angry when they were eaten up! The main culprit is Curly Sous herself.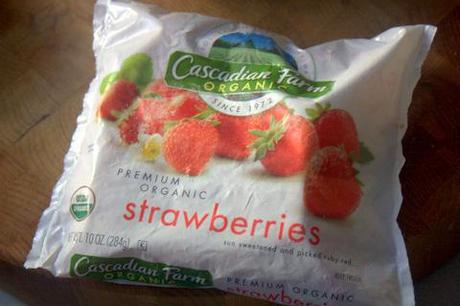 These were very nice- good for any time of the day! My husband and I think that any other berry as the original recipe states would go very well with this! The strawberries were bursting with goodness as well! Give em a shot. They're extremely easy to put together and your little one can take the lead....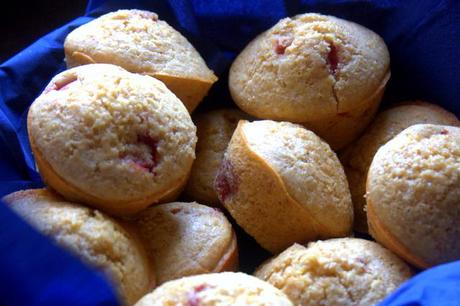 Strawberry Cornmeal Muffins

Adapted from Joy of BakingPrintable Recipe
Ingredients

1 cup all-purpose flour


1/2 cup whole wheat flour
3/4 cup cornmeal
2/3 cup granulated white sugar
4 t baking powder
1/4 teaspoon salt
Zest of one lemon
1 cup fresh or frozen strawberries
1 large egg, lightly beaten
1 cup milk
1/4 cup safflower, corn, or canola oil
1 teaspoon pure vanilla extract
Garnish:
2 tablespoons white sugar (coarse or granulated)
DirectionsPreheat oven to 400 degrees F (205 degrees C). Position rack in center of oven. Butter or spray with a non stick cooking spray 12 - 2 3/4 x 1 1/2 inch muffin cups. Can also line with paper liners.
In a large bowl combine the flours, cornmeal, sugar, baking powder, salt, and lemon zest.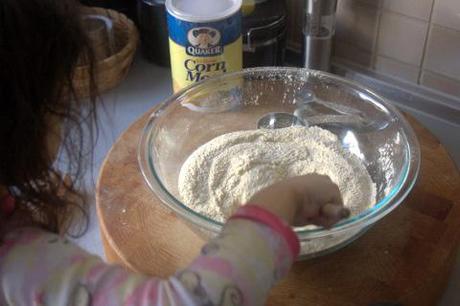 In a separate bowl combine 2 tablespoons of this mixture with the strawberries.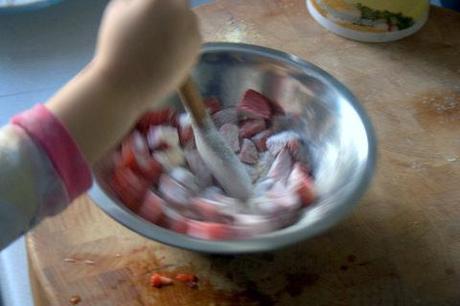 In a large measuring cup or bowl whisk together the egg, milk, oil, and vanilla extract.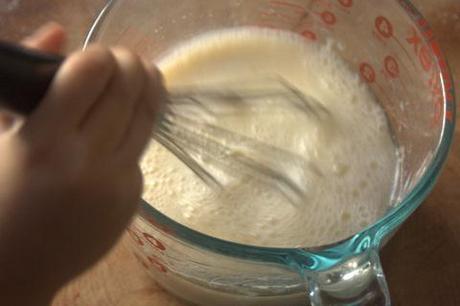 With a rubber spatula fold the wet ingredients into the dry ingredients and stir only until the ingredients are combined. Gently stir in the berries. Do not over mix the batter or tough muffins will result.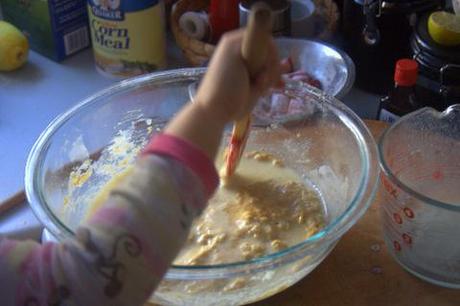 Evenly fill the muffin cups with batter, using two spoons or an ice cream scoop. Sprinkle with the white sugar.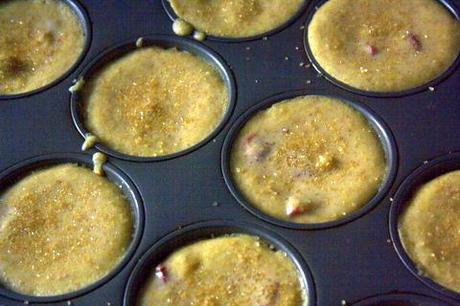 Place in the oven and bake until lightly browned and a toothpick inserted in the center of a muffin comes out clean, about 15 - 20 minutes. Transfer to a wire rack and let cool for about 5 minutes before removing from pan.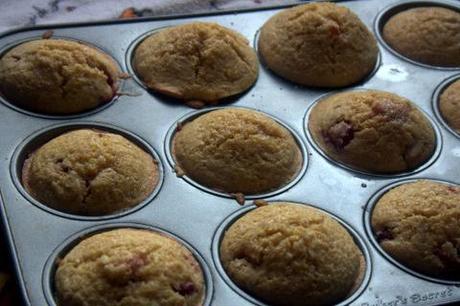 Note: If using frozen berries you may have to bake the muffins a little longer than the stated time.

Enjoy!!