I am a smoothie fanatic. I make them after runs, for breakfast, and when I need an energy boost in the afternoon. Like most homemade smoothies, this is so easy to put together and it's so delicious- one of my favorites. Give it a try....now!!!!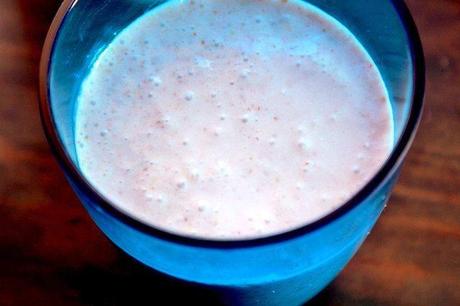 Strawberry-

Banana

Coconut Smoothie

10 frozen strawberries (about 1 1/2 cup worth)1 ripe banana1/2 cup coconut milk1/4 cup water or ice if you want it thicker2-3 tablespoons honey (to your taste)2 tablespoons flax seeds (optional)1 tablespoon toasted wheat germ (optional)
DirectionsBlend all together- enjoy!