This is a sponsored conversation written by me on behalf of Snapple. The opinions and text are all mine.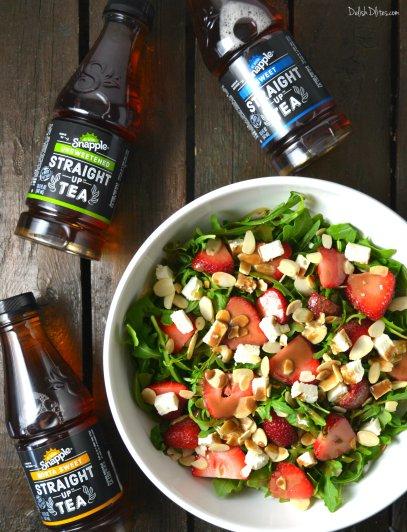 #TrueTeaTaste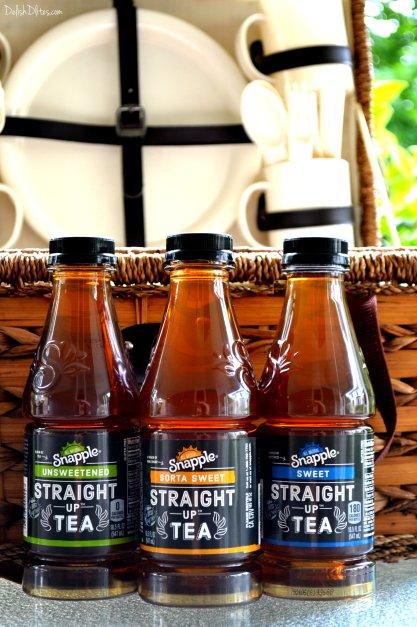 Iced tea and summer go together like cupcakes and sprinkles. You just can't have one without the other. My favorite part of summer (besides the gorgeous weather, of course!) is having lots of outdoor picnics and parties with all my friends and family. That's why I love all the delicious varieties of Snapple® Straight Up Tea™ . Their Unsweetened, Sorta Sweet, and Sweet varieties make it easy to have lots of options for your guests, no matter how they take their tea! I'm super excited about the Straight Up™ Tea new varieties - Sorta Sweet Honey Green Tea & Rooibos, for tea drinkers looking for new, crisp and refreshing ways to quench their summer thirst.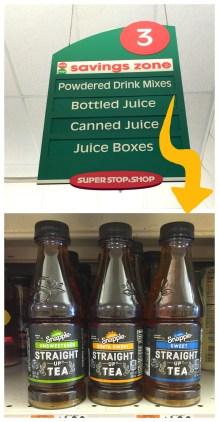 Available at your local , these refreshing teas pair perfectly with lots of different dishes and satisfy every palate.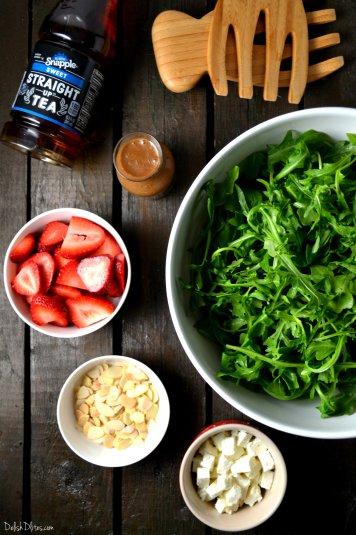 During the summer, I love making light, vibrant dishes that don't weigh you down. My strawberry, arugula and feta salad celebrates the bounty of summer by combining sweet, fresh strawberries with peppery arugula, salty feta and crunchy toasted almonds.

This strawberry, arugula and feta salad is the perfect combination of summer flavors, and makes a great light meal or side dish when paired with an ice-cold Snapple® Straight Up Tea™ . Pick up the variety that speaks to you and you'll discover true tea taste in every sip!

5 cups of baby arugula leaves
1 cup fresh strawberries, sliced
¼ pound of feta cheese, cubed
⅓ cup sliced almonds, toasted
⅓ cup balsamic vinegar
2 tablespoons agave nectar or honey
1 teaspoon dijon mustard
⅓ cup extra virgin oil
Salt and pepper, to taste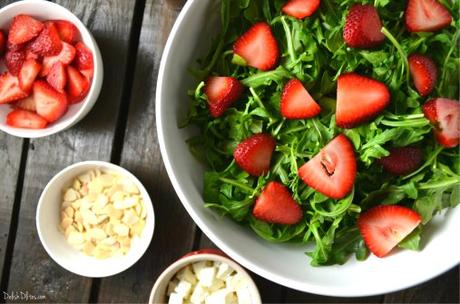 To make the balsamic vinaigrette, combine the balsamic vinegar, agave (or honey), dijon, and a pinch of salt and pepper in a blender or food processor. With the blender on, stream the olive oil in very slowly until the dressing is completely emulsified. Set aside.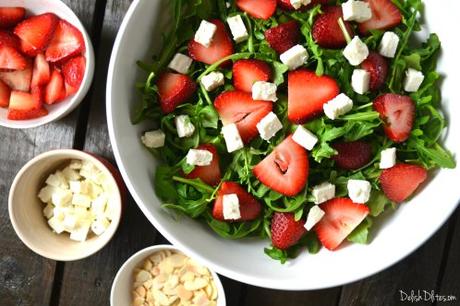 In a large bowl, add your arugula. Next, top the salad with the sliced strawberries, feta, and almonds.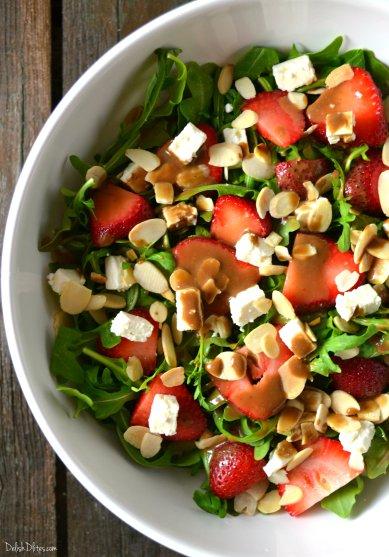 Drizzle the salad with 2-4 tablespoons of the balsamic vinaigrette and toss lightly. Reserve the rest of the vinaigrette for serving.
Serve immediately.