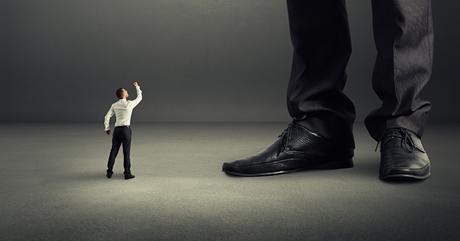 Hmmm , something was keep bothering me recent days and have to write about what are the different job types in an IT world and how people are differentiated among themselves and how it affects the mentality of human potential!!!
I have 10+ years of experience in QA worked in different tech stacks , I was not a Computer graduate with Google's help learnt few things and applied on my day to day work . I was a Full time employe of HCL , Wipro , Matrix -IFS also a contractor to my clients

. So technically I'm a contractor!? No I'm a full time !? No you are contractor!!! Come on man

… exactly these sentences were bothering me a lot ….
I worked in india for few years , in one of the project few resources joined as Contract to Hire but

I was a full time employee and I had a empathy on the folks , oh man they are contractors

finally they got confirmed a FT and now we are Contractors to our client ….
Then I went to Australia for my first on-site assignment, there I have seen two three types of contractors 1. People who travelled as Onsite 2 . Indian who migrated and working as contractor 3. A non Indian working as contractor . The non Indian is happy about his job and Indian who is in onsite assignment , happy too ( but not for too long ) , migrant Indian who is a contractor seems to be dull all the time until he get a Full Time job . You can clearly distinguish the full time and contractors in an IT firm .
Full time folks thinks their life settled and they can survive till their retirement as a Government job but that's not true always … bad examples we don't take !!! Contractors are actually like use and throw , and less respect compare to full time employee !!! But to be frank a contractor will earn much more than a FT also he is free to go wherever he wants but he has to work with little pressure under FT

Then I came to USA , here there are many & many & many types of employees 1 . Independent contractor 2.Corp to corp contractors 3. Contractors through tech giants 4, contractors to hire 5. Fixed term contractors 6. H1B contractors 7. EAD contractors 8. GC contractors 9.Citizens as contractors etc…..
Once you join a new project , you can clearly distinguish who is who ? And what are their employee type . The tone , the way email has been sent , the way they speak , the way they dress up , the way they introduce themselves etc …. and the funny thing is , on the day 01 in the lunch

you I'll be asked " Are you a Full Time " if you are then you can smile and say , "yes I'm " else you I'll like , "no I'm a contractor or contractor to hire " mostly the full time folks will ask this question or a person who wants to become a full time will ask this question ….!!!
And worst part is , once you join a client place , everyone will find a way to become a FT of that client and show their full potential, most of the time it works but many times the. Clients takes as advantage and you I'll be give a great appreciation email when you leave the project …!!!
One of my client manager wants to convert me to full time and he tried but my fate he was resigned

before my application proceeded further … I got a FT job in Bank NY & FL , both visas are rejected


… then I landed onto a good job

!!!
I'm happy

actually super happy about all my jobs irrespective of any employment types !!! As long as I can feed myself and my family and stay in a good place and eat well I'm good !!!!
Hmmm Full Time job is good if you think , otherwise all jobs are good because it feeds you !!!!
Happy Full Time Contractor – Asik