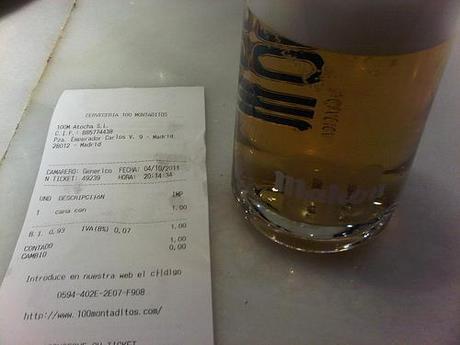 YESTERDAY,
WHILE I WAS WAITING FOR AN APPOINTMENT, I'VE DECIDED TO ENTER IN A BAR AND I WAS SHOCKED.
ONE BEER FOR 1€ – THIS IS GREAT.
THE PUB WAS FULL OF PEOPLE AND FOR ASKED ONE BEER I WAS WAITING FOR 4 MINUTES .
I'M SURE THAT IF I ASKED FOR A COFFE, I'VE SPENT MORE.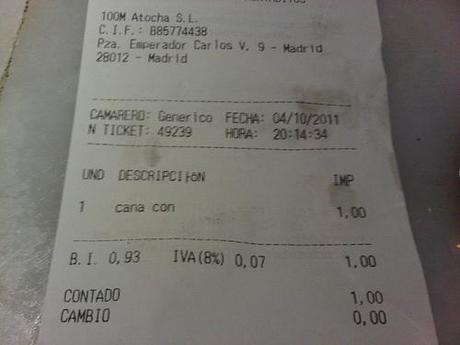 THIS IS ANOTHER STRANGE BILL THAT SHOWS THAT THIS HAPPENS EVERYWHERE.
THE COKE IS MORE EXPENSIVE THEN BEER.
NOW, I UNDERSTAND WHY THE SPANISH ARE HAPPIER.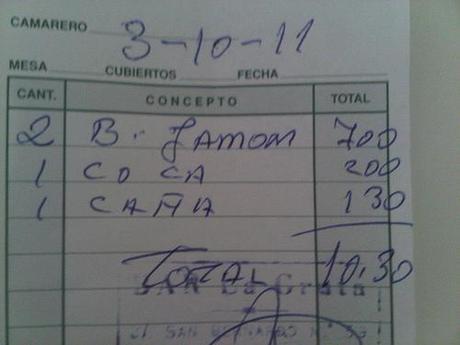 SEE YOU SOON! Fabusho!