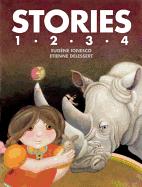 This book is a real little gem. Sparkling with absurdism.
"I look out the chair while eating my pillow. I open the wall, I walk with my ears. I have ten eyes to walk with and two fingers to look with. I put my head on the floor to sit down, I put my bottom on the ceiling. After eating the music box, I spread jam on the rug for a great dessert. Take the window, Papa, and draw me some pictures."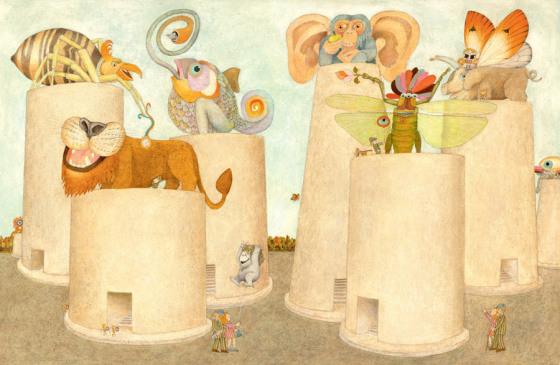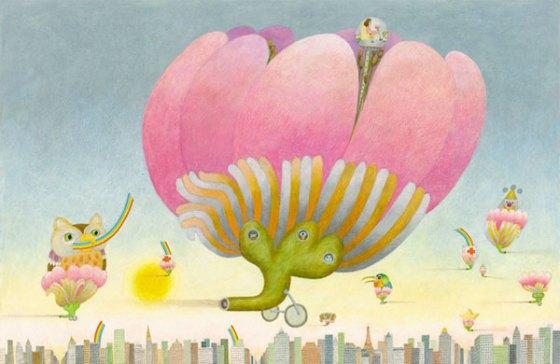 Picture books have always been used by artists to explore absurd ideas and to push the limits of how to view the world. Between 1969 and 1976, Eugène Ionesco, the Romanian-French play writer, published a series of "silly stories," which he had written for his daughter. The Swiss artist Etienne Delessert made some stunning illustrations that captured the imaginative ideas in the books.
These books are written with the aim to wake the child up and to get her thinking. The stories are written to provoke a child and to challenge her to explore the world with new eyes. The books are filled with silliness, visual quotes and lovely rhinoceri – a speciality of Ionesco. Yet there is a realism that makes the stories seem true. Dive into the book and let the text and illustrations transport you to new worlds.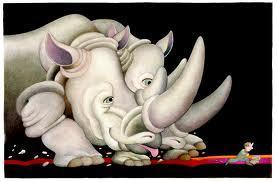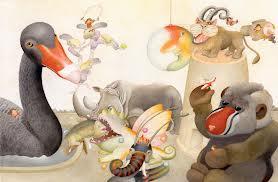 Odd and slightly disjointed stories. Light-hearted conversation between Papa, Mama, and their daughter Josette. Papa tell his daughter Josette wondrous tales and they are often about the struggle to tell a story.
There is now a collection of these four stories Stories 1, 2, 3, 4  where the illustrations, over 100, have been restored for this edition by the illustrator. Surreal and dreamy watercolour and colored pencil illustrations makes this a real treat to treasure regardless of your age.