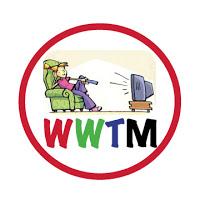 The answer to Wednesday's Trivia Question: Mindy Kaling played Kelly Kapoor on The Office FIRST FIVES:Mike O'Dea, Bobby Aguilera, Tara Dowling, Neil Moffatt & Monica Caraffa
Honorable Mention: Ali Accarino
Tuesdays Broadcast Top 5 
America's Got Talent-NBC 2.3/9.0
Presidential Address-NBC 2.1/8.1
Million Second Quiz-NBC 1.4/5.8
So You Think You Can Dance-FOX 1.4/2.1
Shark Tank-ABC 1.2/4.7
Tuesday's Broadcast Trendrr Top 5
2014 FIFA Copa Mundial-Multiple Nets 226,618
America's Got Talent-NBC 85,038
So You Think You Can Dance-FOX 72,024
The Million Second Quiz-NBC 12,524
NCIS-CBS 7,671
Tuesday's Cable Top 5
Sons of Anarchy-FX 3.1/5.8
The Big Bang Theory-TBS 1.3/2.7
Tosh.O-Comedy Central 1.2/2.0
Rizzoli &Isles-TNT 1.2/5.6
Amish Mafia-DIscovery 1.0/2.3
Tuesday's Cable Trendrr Top 5
World Cup Soccer-ESPN 362,755
Sons of Anarchy-FOX 285,990
Catfish-MTV 184,276
The Bad Girls Club-Oxygen 86,824
Rizzoli & Isles-TNT 54,247
BIG BROTHER
Tonight's episode for all of us New Yorkers will be airing on WLNY due to the Jet game.  I'm going to watch both!

 

The remaining houseguests have been locked up for 78 days so far. 78 days of no TV, magazines about TV, Internet articles about TV, No TV apps, no TV games, NOTHING? OMG I'd die in that BB house. I'd die after 5 days...maybe 3. 

When the show started, McCrae and GM were still chained together and the gang was smart in making McCrae think GinaMarie was the target...the guy could possibly be on the jury, playing nice is key. 

Judd was still doing sit ups and push ups via the abusive, but funny,  drill sargeant

Still no 6 pack abs for Judd though

The superhero veto flying challenge was recycled from last season, I thought everyone looked cute in their leotards and capes. 

It's a bird, it's a plane it's Iannnnnnn Terry, last years BB winner. The money hasn't changed him a bit 

Julie's dress last night was HIDEOUS...GET A NEW STYLIST JULIE! I'm begging! 

Andy annoys me so badly, he's going to cringe when he watches himself back on TV

I loved all of the Batman exclamations during the veto competition but my favority by far was the use of the word KABLAMO...I'm going to try to weave that one into my conversations today.  

Of course McCrae won the veto...of course he did...so...Judd went up on the block and you knew that meant that Judd was going home...again.  Well, at least this time he's going to the jury house...the only guy and 6 woman. Good Luck Judd, not sure what's harder BB house or Jury for you. 

Judd tried a weird move during the veto meeting by telling McCrae he'd be going after him.  Wasn't sure where his head was at the point, but BB does crazy things to people right? 

GM wore her hot pink pumps for the eviction ceremony and they still look like giant bubble gum wads on her feet. 

Of course Andy cried during his bye bye Judd video.  It's getting SO old already with this guy. 

The HOH competition was that Before or after, step up step back, do the hokey pokey game and Andy won, but GM's body language during the competition was hilarious.  

Big night tonight people! It's down to the wire, this time next week it will all be over and Survivor will be my newest bullet point obsession!
NEWS & INFORMATION
-So You Think You Can Dance will be back next Summer. DId anyone have any doubts? I didn't.  It always does pretty well for FOX, it's cheap to produce. No brainer
-I knew the Sons of Anarchy premiere was going to deliver big numbers. I mean Jax is Christian Gray, so I'm sure there are a whole bunch of woman jumping on the Samcro bandwagon now. I'm fine with that, then all of the haters and doubters will come around and root for Charlie instead of sign petitions to oust him from the film.  Sons delivered 5.8 million adults 18-49 on Tuesday night beating everything on broadcast and cable at 10pm and ratings wise the show beat everything for the night across the board with a 3.1 making it the #1 show of the night period. I'm sure those numbers will increase big time after the Live+7 numbers come in, so I'm taking the liberty of saying TOLD YOU SO and congrats to the guys.
-According to Time Warner, they did lose some customers during the 32 day CBS blackout, but specifics were not revealed yesterday during investor calls.  Of course Les Moonves said that there was "no harm done" to the CBS Corporation. You know Les would NEVER admit if there was.  If he can't tell his wife that the dress she wore on last nights show was abomidable, ya think he's going to tell all of us that CBS lost revenue, ratings etc? Not a chance. 
-I'm pretty happy about the news that AMC and Vince Gilligan have come to an agreement for a Breaking Bad spinoff focusing on our favorite attorney, Saul Goodman. Bob Oedenkirk will be starring in Better Call Saul for the network. The show's supposed to be a prequel to Sauls' Walter White years which could be fun for all of us in mourning after the loss of one of the best shows ever.  I'm not clear if Vince Gilligan will be involved or not. If done well, it could be a great show. I can only imagine the the things they could come up with for Saul. Hope Vince lends a hand in some capacity.  
-Target, one of my favorite shopping destinations, is getting in on the streaming video action. Target Ticket will be available on 10/1 with TV shows and movies to rent or buy.  There's just SO many choice now for consumers...add this one to your list people.   Thursday's Trivia Question: Mike & Molly and The Gilmore Girls have this actress in common.  Name the actress and for a bonus name her character on The Gilmore Girls and for another 5 point bonus give me her last name too!  WWTM-Kristy Like me on Facebook at Watching Way Too Much
Follow me on Twitter at [email protected]
http://watchingwaytoomuch.com
[email protected]