So Tim Hicks has just dropped a new summer smash with Stompin' Ground.
Mr. Hicks has managed to carve his way through country radio over the last 3 years with epic party anthems like Hell Raisin' Good Time, Get By and Stronger Beer (ok so Stronger Beer never went to radio but EVERYONE knows it at the shows!) Hicksy and the boys have hit it out of the park again and who can't relate to Stompin' Ground? Everyone grew up somewhere and has some of these memories there is no doubt about that... Check it out here!
Corey Kelly / @CoreyKelly76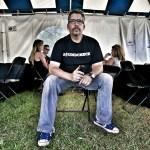 Born and raised in small ltown Ontario, Love me some Whisky & Country Music. Blogger, Photographer and Country Music Junkie.