Stipple Foundation Brush
When beauty blog owners started raving about stipple foundation brushes I decided to buy one for me as well.This brush is supposed to give air brushed finish.Generally used for applying foundations,but also can be used as blush or powder brush.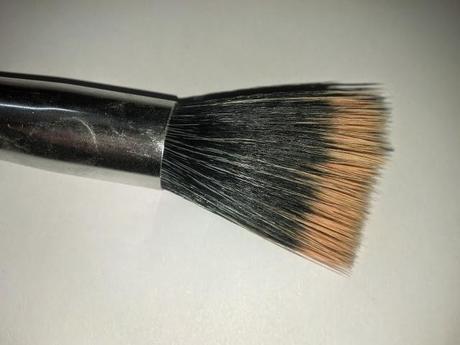 These kind brushes will work best if you apply mousse foundation or powder foundation with them.The stipple brush that I bought online from ebay named 
Professional Cosmetic Fiber Foundation Stipple Black Powder Blush Brush Makeup is the cheapest and best foundation brush I came across while searching online(Get it here).
The brush has got very soft fiber bristles that doesn't hurt the skin at all.I move it in circular and anti circular motion while applying my mousse foundation by Maybelline(review coming soon).It gives me even coverage and makes my foundation stay long.The brush is quite long compared to the other makeup brushes I have.That makes it easier to hold while applying makeup but makes it a bit difficult to store.The long black brush looks beautiful and works beautifully.I even use it for applying my BB cream.I have used this brush for about two weeks and it badly needs cleansing. ;)
Please comment below if you have any questions or appreciations.