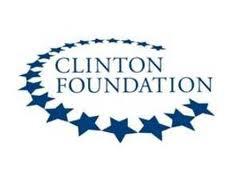 In a new Web video for the 10th anniversary of the Clinton Foundation, a coterie of stars performs as the foundation's airheaded "Celebrity Division." Ben Stiller leads an unproductive fundraising brainstorming session with Matt Damon, Sean Penn, Kristen Wiig (wihg), Jack Black, Ted Danson and Mary Steenburgen.
Ok so granted this doesn't have much to do with school fundraising it does give you a taste for brainstorming the perfect fundraising campaign.
Watch as a bunch of well known celebrities table their ideas.
Psst….guess who's in the video eh?!!
I'm sure you guys have some great humourous stories about your schools fundraising events. Drop a comment and let us know.
twitter @justfundraising