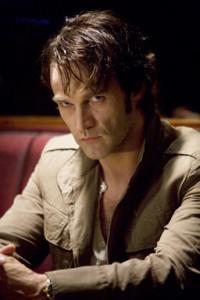 Stephen Moyer is getting in touch with his philanthropic side by raising money for children in need. Moyer is known by 'truebies' as Vampire Bill Compton who has been Sookie Stackhouse's on and off again love interest. Sookie is played by Moyer's real life wife Anna Paquin.
All About the Children:
The charities are called Facing the World and Facing the Atlantic. They raise money to provide surgeries for children who have facial disfigurations. Moyer is encouraging his fansites to donate to the organizations to help raise money. He also plans to donate and auction items, with proceeds going to Facing the World. One of the pictures that he placed in an online bid sold for $830, which means his fans are willing to get out there and help his cause. The multiple auctions will run all year long during 2011.
If any of you die-hard Bill fans are willing to put your money where your mouth is, then follow the link below to the Facing the Atlantic website.
To donate: Facing the Atlantic
Source: ecorazzi.com- True Blood Vamp Stephen Moyer Raises Money for Children
(Photo Credit: HBO)