Hey lovelies!   The weather has been terrible lately (as it always is in Yorkshire.. & Britain in general) & its had me pining for my spring/summer clothes. I'm getting pretty sick of thick heavy knits and duffle coats.   So I've decided to throw together 3 cute spring inspired outfits to get me out of the winter blues. Each outfit is all took from an individual store and all come in at under £200.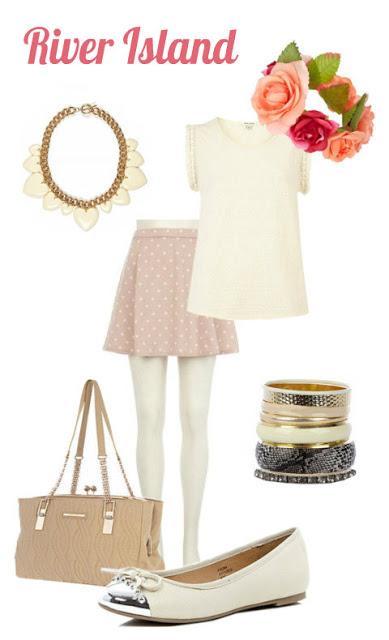 Skirt | Top | Shoes | Bag | Bangles | Necklace | Garland   This is my favorite outfit of the three I think. I'm still a big lover of all things floral and vintage & I pretty much live in cream linen and cotton during the 'warmer' months. The skirt is adorable, the pattern is actually tiny hearts, so naturally I've added in another heart element with the necklace. Also although a plain block colour, the tee has gorgeous frayed detailing on the shoulders.   But I think what pulls this whole outfit together is the floral garland. This particular one is for buns rather than around your head, so I would imagine myself wearing this with my hair up in a topknot or messy bun.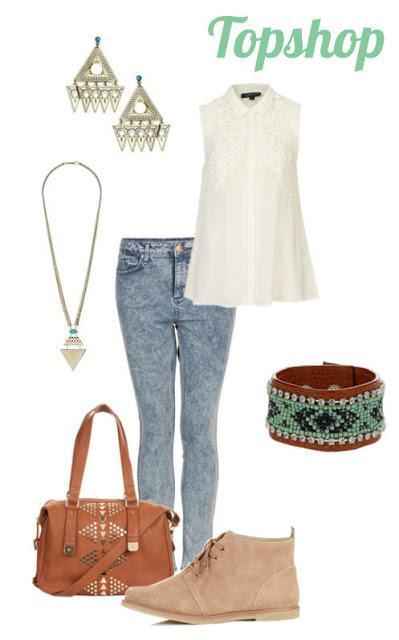 Jeans | Blouse | Boots | Bag | Cuff | Necklace | Earrings    This is pretty close to what I wear daily at the moment really, although picture this with a thick mohair or knit jumper and you have an exact picture. This outfit is a little more practical than the others, it'll keep you relatively warm (with the addition of a cardigan or jacket) and could carry you through the months.   My favorite elements of this outfit are the accessories. They're very Aztec and are so easy to style with so many outfits, Aztec seems to be the print that can literally go with any colour! Acid wash jeans are also pretty big right now & I can imagine that it will be carried over into the festival season.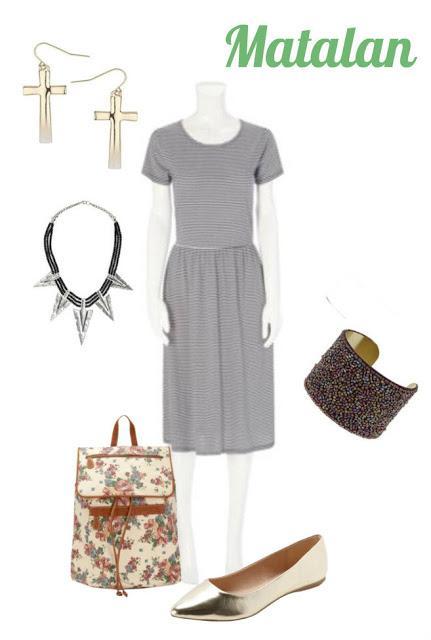 Dress | Shoes | Rucksack | Cuff | Necklace | Earrings   Probably the least practical outfit of the three but I have a little obsession with midi dresses at the moment. On reflection I'm not entirely sure about the necklace but I'm in love with the Ombre cross earrings and beaded cuff.   The bag and shoes bring us back into a more spring-y feel, metallic are a great way of adding in a little glamour to an outfit without having to go whole-hog with embellishments. And introducing a rucksack rather than a handbag gives you a really cute day time look.   Swap the shoes & bag for a pair of heeled boots and metallic clutch and you have a night time too! - Although I love the rucksack so much, the print is gorgeously vintage!  

____________________________________________

    These types of posts will be the death of me! So many things I have bookmarked for after payday haha.. But until then I'll just have to keep window shopping and lusting after inappropriate for winter weather clothes!   What do you think of my outfit choices?   Facebook | Instagram | Twitter