A year or so ago I picked up a vintage ladder from an antique shop. It currently resides in our lounge, propped against the wall making a very useful shelf for a collection of books, photos and candles.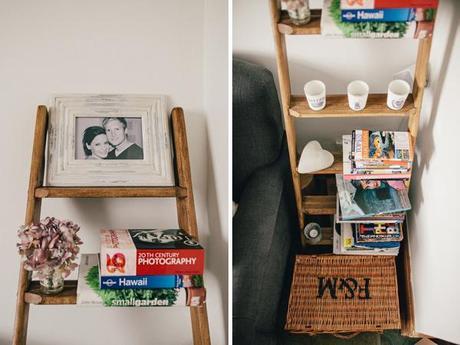 Image source: Adam Crohill
The same ladder has also been known to take a little trip out of the house for use on Rock My Wedding editorial shoots.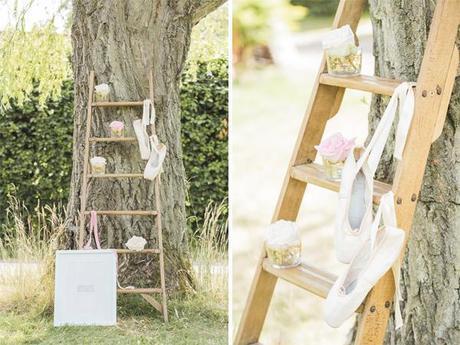 Image source::  M&J Photos
Whilst I probably opted for the simplest of uses, ladders can be re-purposed in a whole load of different ways. Here's a few ideas for you if you happen to have one in your garage or hunt one down on eBay.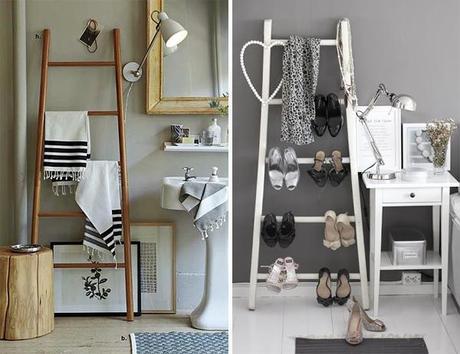 Left:: Casa Sugar | Right Desire to Inspire
Stuck for space to store your shoes? How about creating your own shoe rack, slipping your favourite heels over the rungs? Alternatively why not grab yourself a stunning fringed style towel and nonchalantly hang it over your new bathroom towel rail?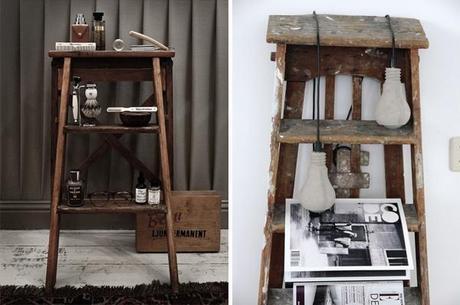 Left:: Annalilja Creative | Right Vosgesparis
Not just for the girls, how cool is this man stand? I reckon Mr C would really appreciate this in his Man Cave (which still resembles a bomb site). Perhaps you could use a ladder to stash your magazines. I'm not sure this would look quite so good with your Sunday supplement mags so leave this one for your cooler mags.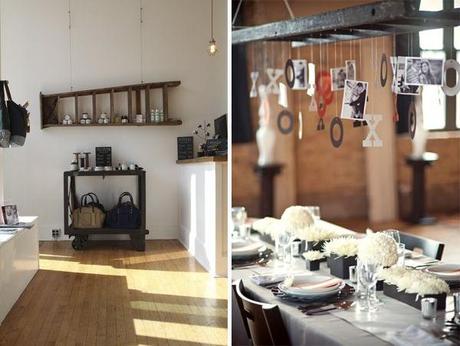 Left:: Found in the Fifty | Right Emily Steffen via Apartment Therapy
If vertical isn't your thing then there's nothing to stop you hanging horizontally across the wall or even across the ceiling for a really unique display.
Are any of these suggestions taking your fancy? Have you been recycling anything recently to give it a new lease of life?
Lauren x