StatSheet's NFL offering includes individual team sites, web and mobile applications, Facebook pages, Twitter accounts and e-mail newsletters for all 32 NFL teams, as well as a league-wide web site. Building on the success of StatSheet's mobile applications and Twitter accounts for college basketball and Major League Baseball, StatSheet's NFL presence includes Android applications and Twitter accounts for every NFL team, with a league-wide iPhone application coming soon.
Like all of StatSheet's initiatives, StatSheet's NFL coverage is powered by a database of over 2 billion statistics and its unique artificial intelligence technology. The result is unprecedented levels of insight and analysis.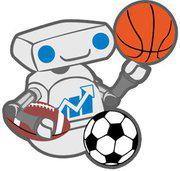 In addition to insights and analysis, StatSheet's NFL coverage provides opportunities for fans to interact with the data. StatSheet's Compare functionality allows fans to compare the strengths and weaknesses of any team or player.
StatSheet's Embed functionality allows fans to integrate historical or real-time stats, charts and other graphical elements into their own websites or blogs. And because StatSheet recognizes that rivalries are what make sports so much fun to follow, StatSheet even uses its technology to automate the art of trash-talking with its popular StatSmack application.
About StatSheet
StatSheet is a subsidiary of Automated Insights, Inc. and represents the next revolution in content creation. StatSheet's technology automatically transforms raw data into compelling narrative content (articles, summaries, headlines), visual displays (charts, tables, graphs) and interactive applications (mobile and Twitter/Facebook–based social applications).
In essence, the company uses technology to humanize big data, and automate knowledge and insight at scale. StatSheet converts a rapidly growing data set of over 2 billion statistics into comprehensive and compelling coverage of NCAA college basketball, Major League Baseball and the National Football League.
The company currently publishes over 15,000 articles per month through its network of more than 400 team-centric websites, mobile applications and Twitter and Facebook accounts. Later this fall, Automated Insights will launch its NCAA college football coverage.