Flowbar members can hangout with their existing friends, meet friends' friends and people from all over the world. Application makes it easy and fun to discover people with similar interests using an innovative people discovery paradigm "Flow" – elegantly designed stream of profile pictures where users can express themselves and interact with others.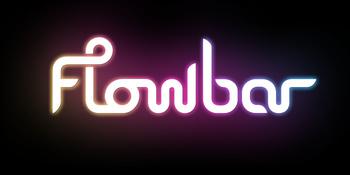 "Flowbar was created when we realized that Facebook needs a fun place where you can hangout with friends, friends' friends and other people outside your own Facebook profile," said Markus Ramark, Co-Founder and CEO of Flowbar. "We noticed that typical dating services are designed only for singles and are non-social. Social games on the other hand are designed for playing the game, not meeting people. Flowbar is like bars in real life, a social place where you go to meet people and have fun no matter whether you are single or in a relationship. Get in the Flow, have fun and see what happens and who do you meet," Ramark continued.
Bublaa is the place for everyone to share pictures, opinions and discussions on any topic they feel passionate about easily in interest specific bubbles. Bublaa brings together people with similar interests the same way Facebook connects you with people you know.
In Flowbar Bubble Race new and existing bubbles compete to become one of the three bubbles with most members and for the chance to win the total of $10,000 prize money. The winner of $6,000 grand prize is determined by the amount and quality of the bubble's content. Bubbles have from Nov. 7, 2011 to Jan. 21, 2012 to attract new members and create content.
"Working with Flowbar is well in line with bublaa's mission to be the platform for people's dreams," said Laura Avonius, bublaa Co-Founder and COO.