Spanish tennis has been experiencing a golden era for almost two decades now and with the seemingly more consistent 30+ age bracket, the younger players have work to do, to break through. Most of the Spaniards in the top 50 are in their late 20s or early 30s, which leaves Pablo Carreno Busta, the youngest player at 22 years old, the brightest prospect.
Spaniards in the top 100: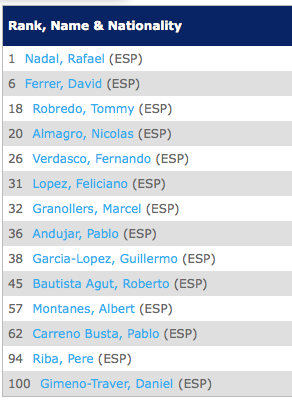 Source: http://www.atpworldtour.com
My pick for the top goes to Roberto Bautista Agut: Currently ranked 45 and at 26 years old, this right-hander is having a career season so far. He's posted wins against Tomas Berdych and Juan Martin Del Potro and could crack the top 30 soon.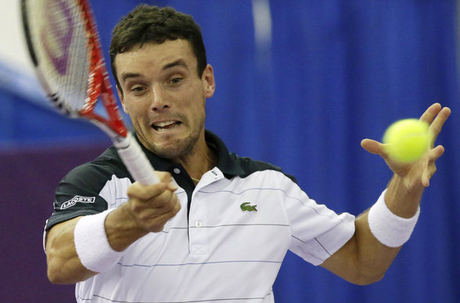 Image Source: http://www.mundodeportivo.com