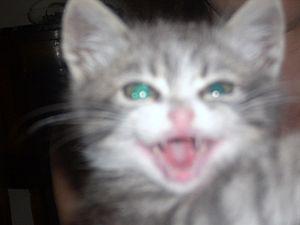 Image via Wikipedia
Doug Hall – a business writer came up with today's quote and I hope –no I know he's right – so here it is –
"You can increase your brain power three to fivefold simply by laughing and having fun before working on a problem."
What an amazing call to action and attitude! How can we put more fun in?
A couple of ideas come to mind:
Look at cartoons or re-read a funny card
Watch a funny YouTube video
Play with a pooch or your cat, goat or goose (at least those are my choices!)
Share a joke or read one
When you laugh, giggle or smile your brain power increases fivefold according to Doug Hall – if he's right, and I believe he is, how easy is this? Wow!
You Create Your Day by the way You Think! Be Present!
Go make it a Magnificent Day!
Blessings, Shawna
www.ShawnaSchuh.com
Advertisement