Indie Revolver has the exclusive reveal of the Chrome Trooper from Star Wars: Episode VII.
According to their report, the hood is not actually part of the design.  However, you can tell that it has a large metal collar and it is very similar to the leaked white Stormtrooper design across the eyes with a few extra flourishes around the temples.  There are no vent holes visible and the chin is a little more pronounced and flares out at the cheek.  Here is the concept art that this is based on: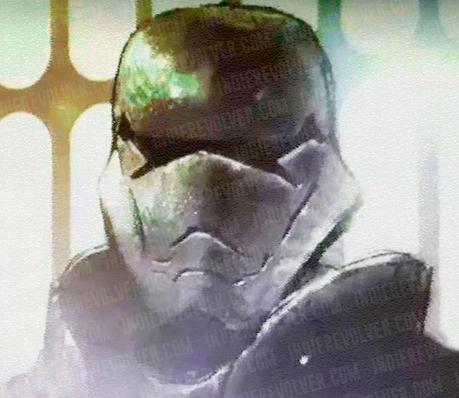 I really love the design of this, even though we have no idea of the purpose of a Chrome Trooper at this point.
Share on Tumblr