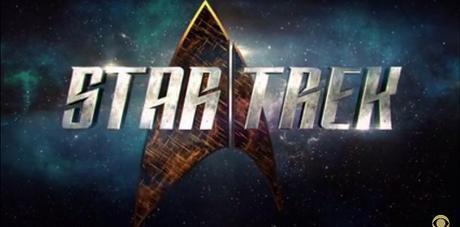 Here's how things are going for the Star Trek franchise right now: We're a week removed from the 50th anniversary of the airing of the first episode. The internet has already crapped out the mandatory lists and essays to celebrate the anniversary. Many of us couldn't look away from BBC America's weekend-long marathon of The Original Series best episodes. Nostalgia has been sufficiently spiked as many are suddenly remembering, "Oh, yeah. I freakin' love Star Trek!"
And how do the current stewards of the franchise capitalize on this momentary period of good will? By completely raining all over it with a rather poorly timed delay of the forthcoming new series Star Trek: Discovery:
"Bringing 'Star Trek' back to television carries a responsibility and mission: to connect fans and newcomers alike to the series that has fed our imaginations since childhood. We aim to dream big and deliver, and that means making sure the demands of physical and post-production for a show that takes place entirely in space, and the need to meet an air date, don't result in compromised quality. Before heading into production, we evaluated these realities with our partners at CBS and they agreed: 'Star Trek' deserves the very best, and these extra few months will help us achieve a vision we can all be proud of."
That's how Alex Kurtzman and Bryan Fuller chose to explain their decision to move Discovery 's premiere date from January to May. However, it's hardly shocking. They haven't even cast anyone yet, or if they have they're not telling. The practical realities of TV production indicated Kurtzman and Fuller needed to either seriously get their shit together and start moving a little faster on this, or request a much-needed delay, one which was clearly granted by CBS.
In the here and now, this is just a real tall glass of suck. In the long term, though, it's the right move, one which Star Trek Beyond probably should have pursued as well considering its notoriously rushed production schedule. It's hard to argue with Kurtzman and Fuller when they're more or less telling us, "Look, we're just not ready. If you want the best show possible then please allow us the extra time to get it right." Every Star Trek show since The Original Series has oddly suffered through a lackluster first season or two (or three). However, Discovery can't continue the trend. We simply can't have yet another Star Trek show which has to call a mulligan after its first season, not when there's so much more competition out there these days.
Last we heard, Discovery will be set ten years before The Original Series, explore an important but undeveloped event from Federation history and feature a female lead who is only the lieutenant commander on her ship, not captain. Furthermore, the important but undeveloped event from Federation history might just be the Romulan-Earth conflict first revealed in the classic TOS episode "Balance of Terror." And now we have a couple of extra months to learn more about it. Such a delay is not ideal, but it's better than getting yet another disappointing first season from a new Star Trek series. Of course, Discovery could still disappoint, but if it does it won't be because anyone rushed the producers and writers to meet a launch date.