If there is one thing fashion people love besides a sartorial extravaganza, that is without a doubt food. San-Francisco based fashion illustrator Gretchen Roehrs has successfully married the two, and made many fashionable heads turn, judging from her vast Instagram following and frequent features of Gretchen herself discussing her unique art. From everyday fruit and vegetables to gourmet delicacies, she always comes up with new ways to incorporate food into her unconventional fashion illustrations. Read on as Gretchen reflects on her first food drawings, elaborates on the creative process she follows and discusses her current projects.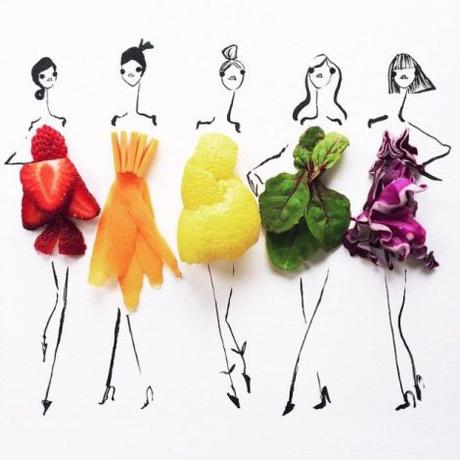 What is your background and what led you to fashion illustration?
My childhood was spent running around and playing make-believe in fields in rural Missouri, which really allowed me to be creative and wild. I have drawn all my life, and honed my illustration skills as a design major at Stephens College and, later, at Vogue Magazine.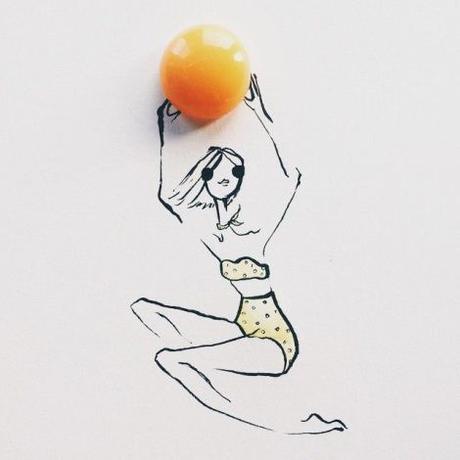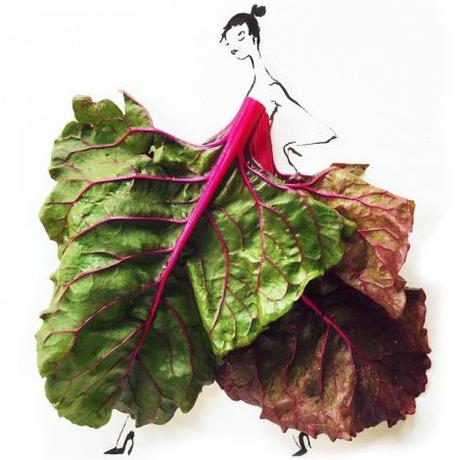 What was the first illustration you incorporated food into? How has your work evolved since?
I've been drawing with food since my parents first placed bowls and cups in front of me on the high chair. I dowloaded Instagram way back in 2011, when it first came out, and used it as a way to collect my favorite memories in a feed, and since moving to San Francisco I have been inspired by the infectious food culture and exuberance for local produce.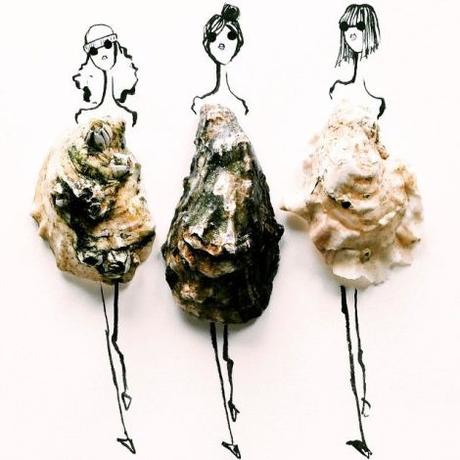 Describe your creative process for us. Do you have a certain illustration in mind and look for suitable edibles to fulfill it, or are you inspired by food first?
The inspiration is bi-directional; sometimes it starts when I touch an eccentrically shaped fruit at the stall of a farmers' market – at other times I start with a sketch.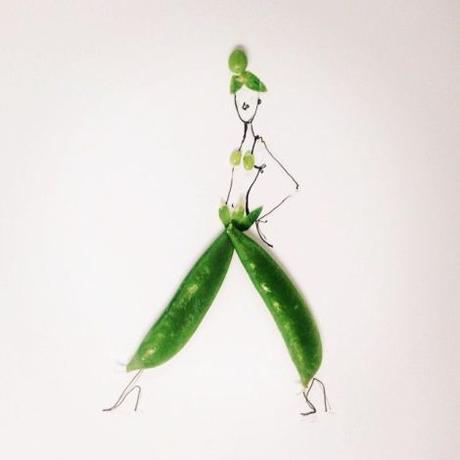 Do you use traditional mediums, i.e. ink and paper, or you also include a computer to finalize your drawings?
I'm an analog kind of girl (just me, my Pentel brush pen and pad of bristol board… and my trusty iPhone 6), but sometimes the eraser tool in Photoshop can clean up some scuff marks and fruit stains.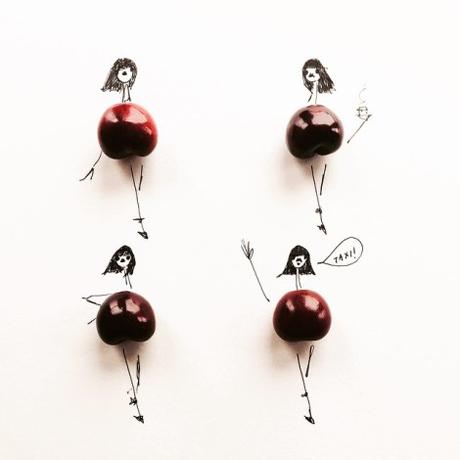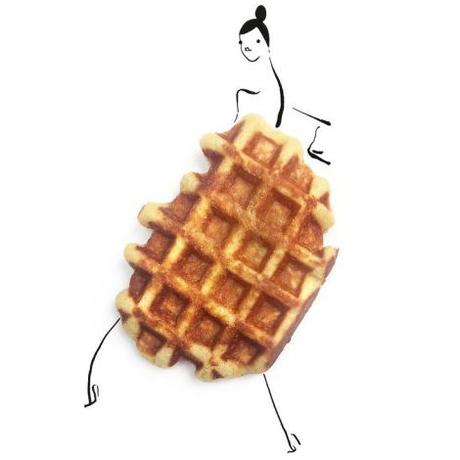 Is fashion illustration your creative outlet or do you do this for a living? In the latter case, when did you realize this could be a real job?
Design is my métier – I try not to distinguish between work I do professionally and work that doesn't have commercial origins. I'm always trying to make functional things more beautiful, and beautiful things more functional.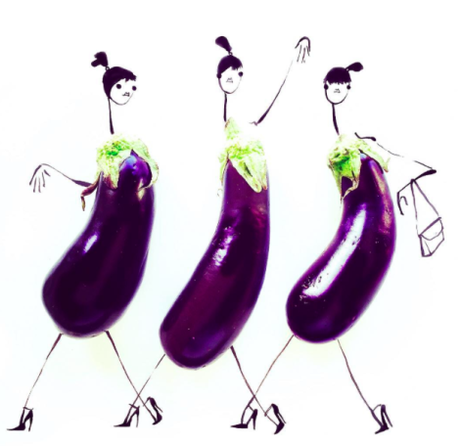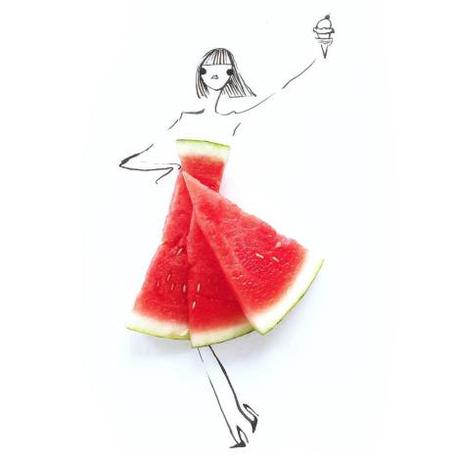 Do you take commissions? What would be your ideal commission?
I do take commissions – I'm currently working on a piece with caviar, which is awesome because I get to eat caviar while drawing. Has there ever been a more perfect world?
What has been the highlight of your career so far?
Aside from this interview? A highlight has been the warm reception of my work on Instagram. It's enormously flattering (and humbling) to know that so many people are enjoying my work.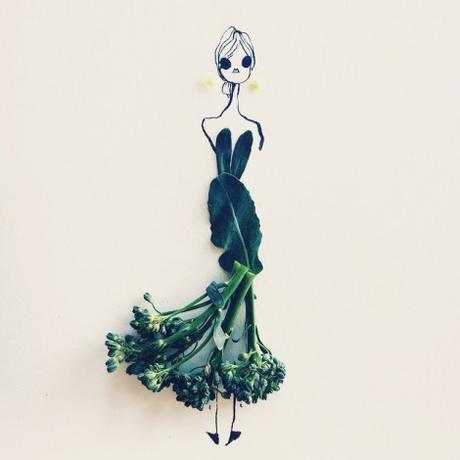 We have been experiencing the rebirth of fashion illustration the last few years. What is it about it that gets people excited?
Both fashion and illustration are fundamentally about having a voice. In fact, I view the decision of what to wear as the act of self-expression par excellence. People get excited about having options and nothing empowers them more than drawing upon the charisma of voices they admire.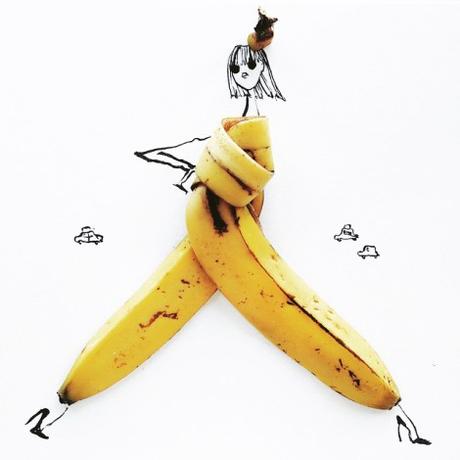 Do you get as creative with your personal style?
My good taste knows no bounds! You should try my baking. Kidding! I'm really into dramatic palazzo pants right now, which was likely influenced by a certain banana illustration from my feed.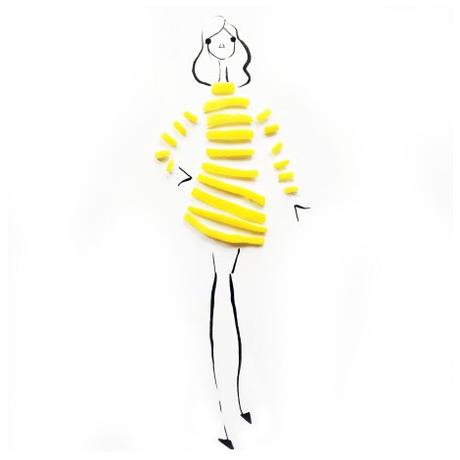 What are you currently working on?
You can find out at my Instagram account! But I also have a few projects up my sleeve that I can't wait to share with everyone. I'm also going to force my more "serious" art – oil paintings, portraits – upon my followers until they all unfollow me.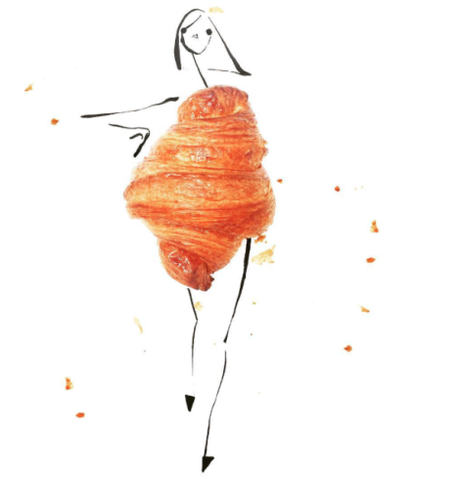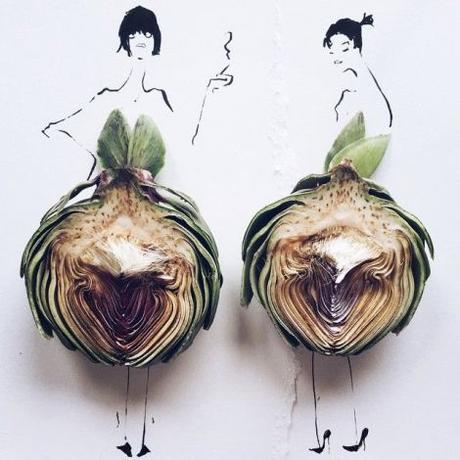 www.gretchenroehrs.com
Images via
A.