I cook a lot of beans. Cheap, nutritious, tasty, filling… they're a perfect food, really. Easy to make, too! I try to keep the pantry stocked with cans of chickpeas, black beans and lentils. You can always add fresh or frozen veggies to them with a little rice or pasta and voila! Dinner in 20 minutes.
Here's how to make the best beans, inspired by the recipe detailed here:
ANYTIME BLACK BEANS
Serves 3-4
Ingredients
1 yellow onion, chopped
3-6 cloves garlic, chopped
2 T olive oil
1 can black beans, organic + low sodium if possible*
1 t ground cumin
1/4 t ground cayenne pepper
In a medium saucepan, heat oil over medium heat. Add garlic and onion and sauté 5 minutes or until onions are translucent. Add beans (including juice), cumin and cayenne and simmer at least 10 minutes.
*This recipe uses the "juice" the beans are canned with, so I try to find the most wholesome can around.
–
We eat rice + beans almost once a week, gussied up with toppings like tomato, avocado, Greek yogurt (aka "sour cream"), cheddar, and hot sauce.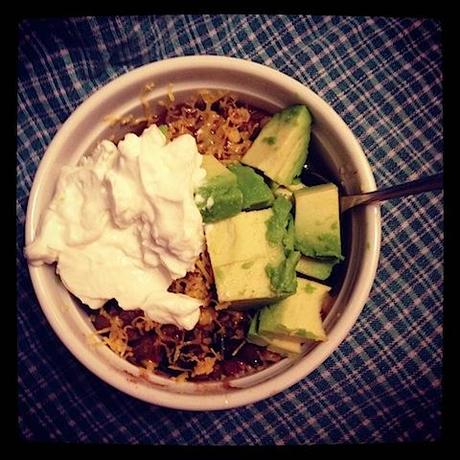 Topped with fresh sautéed veggies + basil, scooped up with toast.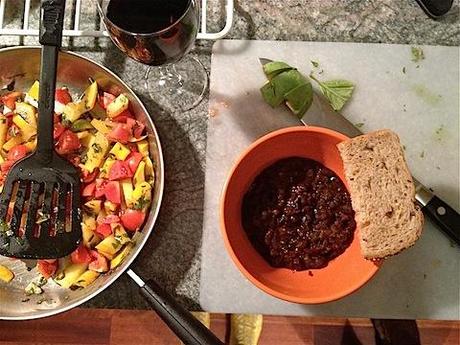 We made a bean bar the other night, and set out little bowls with "avocado whip" (avocado + Greek yogurt), salsa, romaine, tomatoes, and cilantro.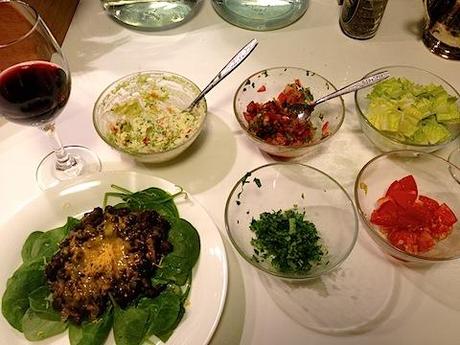 Leftovers make a great lunch! Add rice and pretend you're at Chipotle.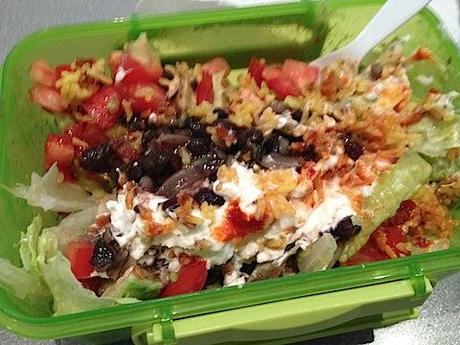 Stuffed sweet potatoes are a favorite left over from my college days (which were a whole THREE AND A HALF YEARS AGO)… stab a sweet potato all over with a fork, wrap in a wet paper towel and microwave about 4 minutes. Cut open and top with Greek yogurt, beans, tomatoes and cheese. We were tempted to phone it in and go out to dinner tonight, but this was so easy! Just saved at least $20 there.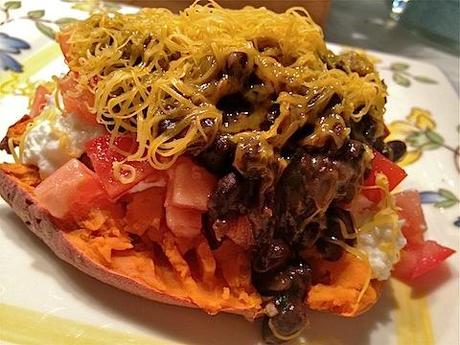 Thanks to everyone who entered the popchips giveaway! Head on over to see who won.
Sorry to leave you hanging about our news… more to come soon

What's one of your weeknight staples? How do you prepare it?