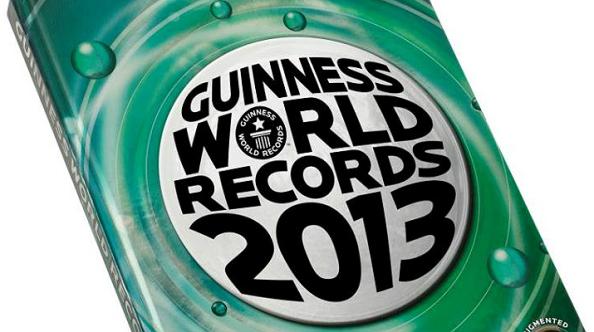 One of the kids I hung out with during recess in third grade would fold back both of his upper eyelids and then run around grossing out all the girls out on the playground. His little inside-out eyeball trick would send them running off in a screaming, squealing, frenzied stampede.
All of us guys thought he was a god. The girls were convinced he was a clod. Funny, even today in my mind I can replay him doing it, but I couldn't tell you his name for a million bucks tax-free.
Such was his claim to fame, I guess. Such talent. Poor guy flamed out too soon. If only we'd known about the Guinness World Records back then. Not only would he have been a god, but today he might be an immortal.
You don't think so? Not good enough? You ever actually look at some of the records in Guinness' book? I thought not. Here's a new one soon to be enshrined in its vault of odd human hallmarks.
Largest Human Playing Card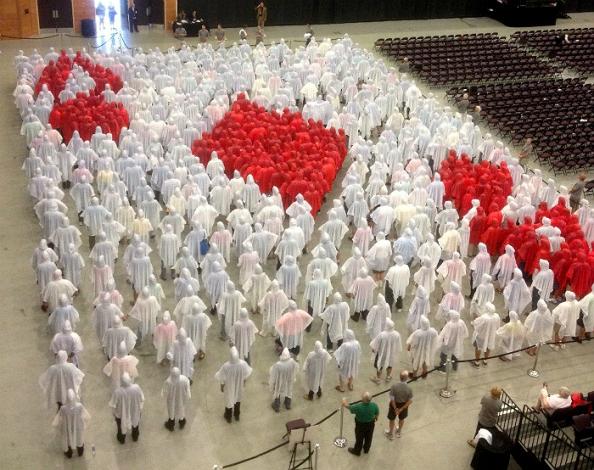 Six hundred people at the Oneida Indian tribe's Turning Stone Resort in central New York last weekend donned red or white rain ponchos and were positioned to form a human version of the ace of diamonds. They had to remain in place for five minutes to qualify for the record.
Interesting but my bet's on another world record – keeping 600 people in a casino away from the slot machines for five minutes.
Most Items Kicked Off People's Heads in One Minute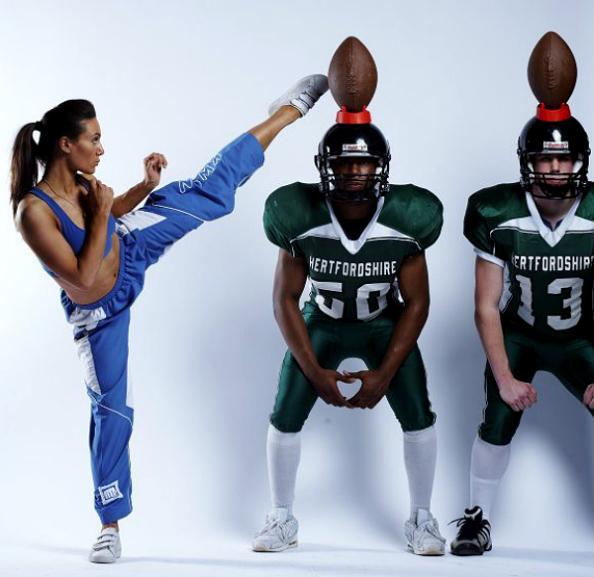 The astounding benchmark is 43 and was achieved by Zara Phythian of the UK in 2009.
Sorry, Zara. Not impressed. But show me Most People's Heads Kicked Off in One Minute … and now we're talking impressive.
Heaviest Car Balanced on a Head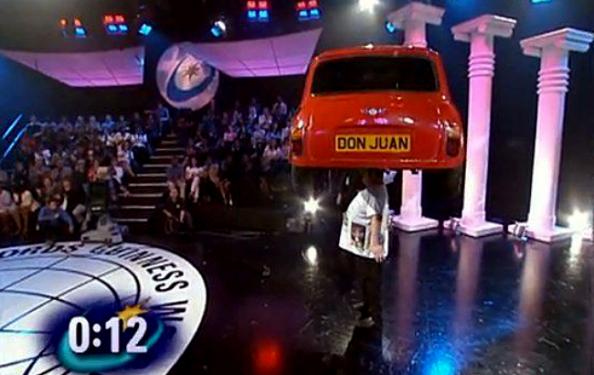 John Evans managed to balance a 352-pound Mini on his head for 33 seconds in London in 1999.
I'm told he probably could have gone longer but alas, he sneezed at 34 seconds. End of record. End of John. Even knocked the Mini out of alignment. Awarded posthumously.
World's Oldest Cake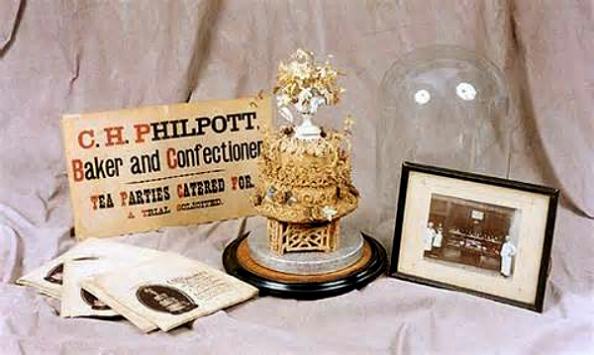 A museum in England is displaying a 113-year-old wedding cake that's being called the world's oldest. The Willis Museum in Basingstoke, Hampshire, says the Victorian-era cake was baked in 1898. Oh sure, it's browned over the years and suffered a crack after a World War II bomb blast, but what do you expect? For better or for worse, remember. Supposedly, a recent investigation with a syringe revealed that the fruitcake inside is still moist.
Take that, new Twinkies.
Most Naked Rollercoaster Riders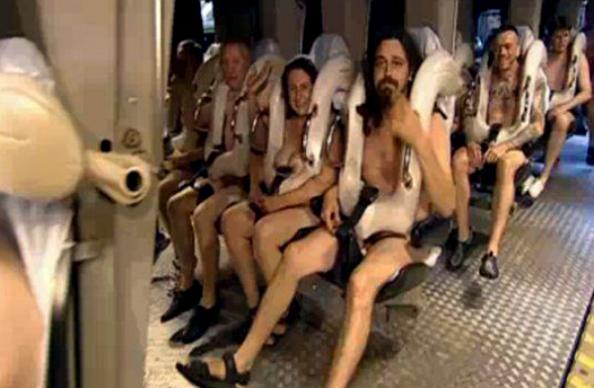 In 2004, 32 naked members of the public took a ride on the Nemesis rollercoaster at the UK's Alton Towers.
Whoa, Guinness – just hold that ride for a minute. Those people aren't naked. They're wearing shoes.