Hi guys! Boy did you all like the Summertime Zucchini Pizza.
Which, I can't blame you because it was AWESOME! So tasty and healthy and nutritious and colorful and pretty and lust worthy…
It's kinda like Christian Bale… I know I have to share. I (reluctantly) accept it.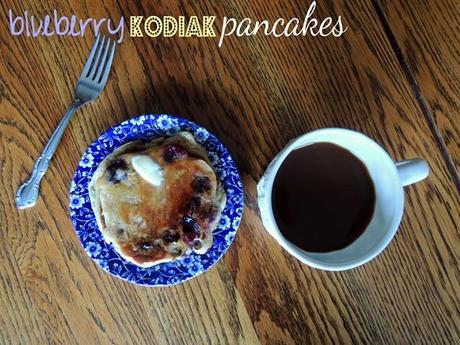 Lately I've been eating really light at breakfast time. I'm just not too hungry. I think it's because during the week, I workout in late afternoon so I end up eating a huge dinner.
Today I was hungry (and just so we're on the same page… I was hung-gry!) which led to this deliciousness!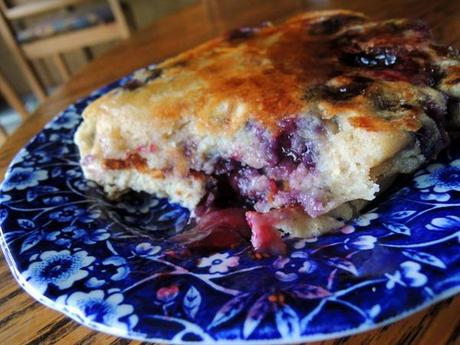 I mixed 1/3 cup Whole Wheat & Honey Kodiak pancake mix with 1/3 cup water and a heaping handful of fresh blueberries.
I even topped them with butter and syrup. If you're goin' there you might as well go. there.
Your welcome!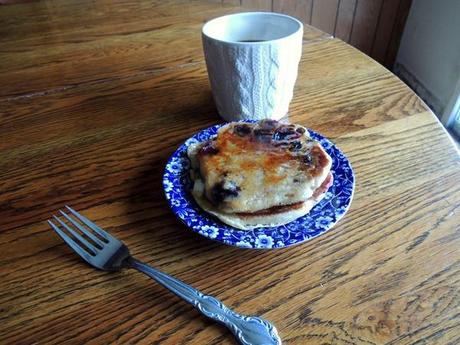 I also drank a mug of coffee with flax milk added.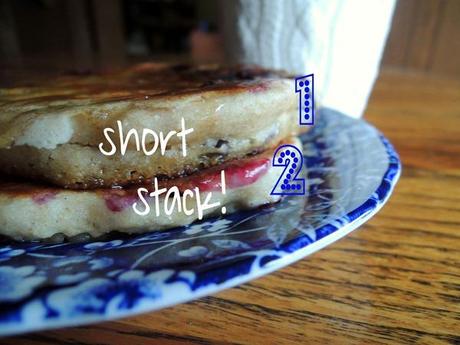 I purposely divided my batter into 2 equal halves so I could have a short stack. I don't know, something about saying "I ate a short stack for breakfast this morning" sounds so much better than "I had pancakes".
mhmm… see what I mean.
I'm all about sounding gourmet when really it wasn't. It makes me feel sneaky and sort of bad.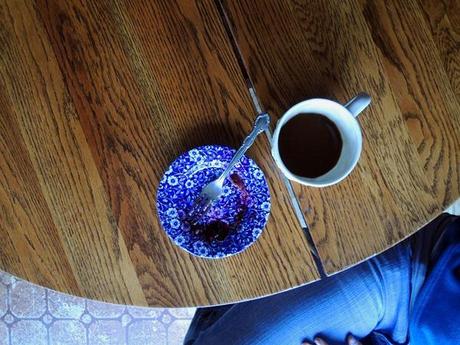 And this is what happens when you make something tasty.
Healthy Guideline Checks:
1 serving fruit (blueberries)
1 serving probiotic
1 serving healthy fats (flax milk)
swapped bad carbs for complex ones (whole wheat pancake mix)
Getting 3 healthy guidelines while enjoying pancakes is sort of amazing, yes?
Tell me about you!!! I want to know…
What would you rather have first thing in the morning, french toast or pancakes?
pancakes
What tv show do you love but are too embarrassed to tell people?
bachelor pad. I can't control myself. It's so dysfunctional… I like it.
What candy leaves you with no self control?
m&m's. Seriously I eat them 'til they're gone.
What part of your body would you change if you could? Now say something awesome about that body part!
Honestly I'd like thinner thighs. But I love them because they're strong!