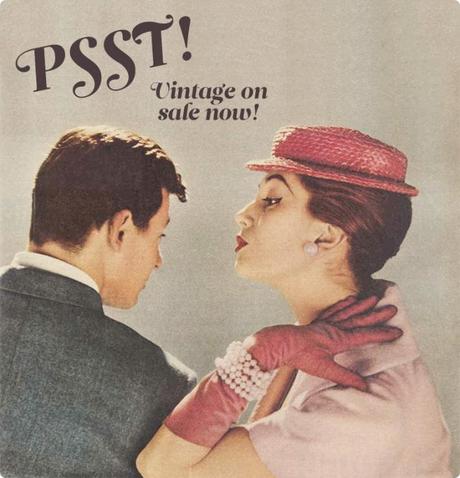 In honor of St. Patrick's Day (although I am not the least bit Irish) I am having a sale in my Etsy shop! You can receive 17% off (for the 17th, get it? LOL) only until Monday! I have added a whole bunch of cool new items to the shop, including some of these gems…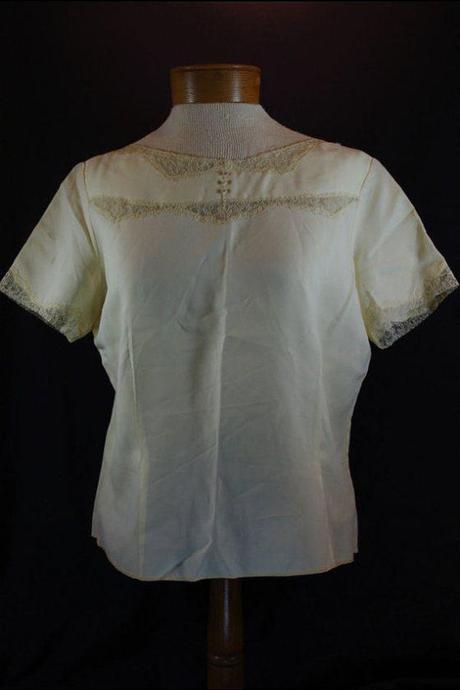 This beautiful 1940s lace detailed blouse! It is a harder to find larger size, and looks very delicate and beautiful. A separate that will match nearly anything.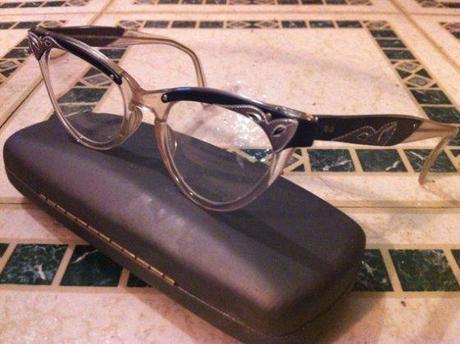 These totally amazing 1950s Vintage Cat Eye Rockabilly Eyeglasses are in wonderful condition and are just awaiting your prescription to be put in them! You can even have non-prescription lenses put in if you have 20/20 vision (jealous!) or wear contacts most of the time. I have a referral for a good place that does the lenses for you for $25 as opposed to the much higher amount you would spend at an optometry store if you would like to do that.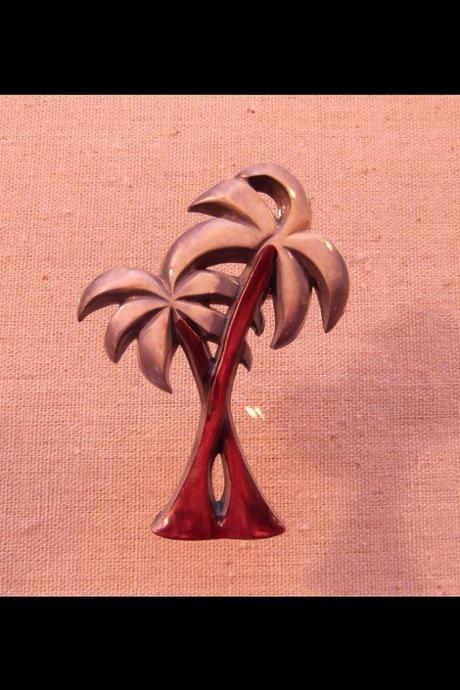 This 1940s celluloid palm tree brooch has amazing detail and is in mint condition considering its age! It is perfect for the upcoming spring and summer months to add a little tropical flare to your wardrobe (or help remind you that warmer weather is coming if it is as cold near you as it is here in NYC today!).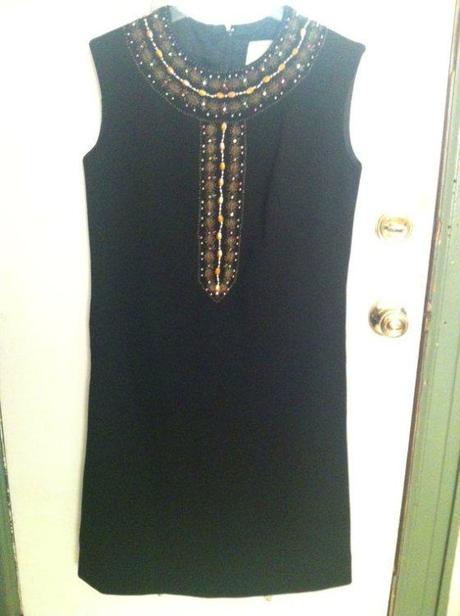 I also have this wonderful 1960s embellished and beaded sheath dress available. It is a very high quality dress, and feels very sturdy and has a good weight to it. It is fully lined and has the most amazing beading and embroidery detail that I wish I could capture on photos properly!
The coupon code to use at checkout for 17% off is: STPATS17
There are a bunch more items available in my Veronica Vintage shop and I may be adding even more this weekend, so check everything out and treat yourself to some wonderful vintage

I hope everyone has a wonderful & fun St. Patrick's Day weekend! But not too fun, otherwise you'll be waking up with a headache Monday morning!