On our way back from St Kilda, the boat took us round the stacks. Seeing the islands from water level was amazing!
Looking back towards Hirta and Soay from the boat, as we headed towards the stacks: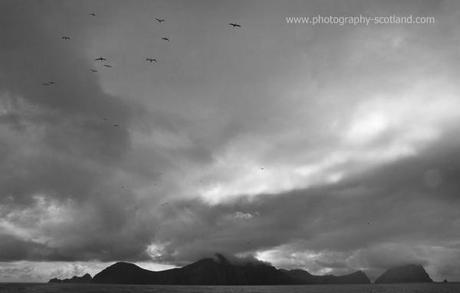 The boat took us over towards Stac Lee, Stac an Armin and Boreray for a much closer look.

I'll be posting some more pictures tomorrow, taken from the bottom of the stacks.