Mainline menswear.co.uk
Having very little only-men-oriented blogs, websites and spokesperson. So it is a feel-good factor to know about Only-Menswear-Websites.One such name is Mainline menswear.co.uk.
They ship worldwide so you don't have to worry about shipping/delivery to India or any other country for that matter. However, the shipping charges for rest of the world i.e. 19.9 GBP = Rs.1667 may sound steep for some. But it really doesn't matter when you are actually looking for something specific.
I used to leave anything with paid shipping aside because I never wanted to invest in shipping too. At that time I was just shopping. But suddenly I had no problem in paying shipping charges (of course - reasonable shipping charges) because I was shopping but with a goal to achieve. I wanted to buy something that I had been looking for a lot.
So, my point is it doesn't matter paying shipping charges when you are getting something specific. For  instance, let's see my picks from Menswear.com that I would love to buy that I know I can get but if I do a lot of browsing-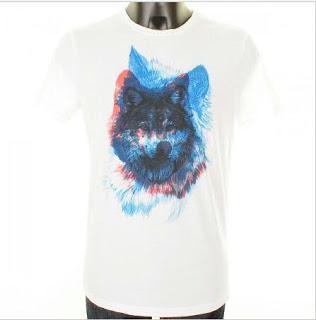 Boss Orange Truffle 1 T-Shirt
We are seeing a lot of animal face on T-Shirts. Something very IN.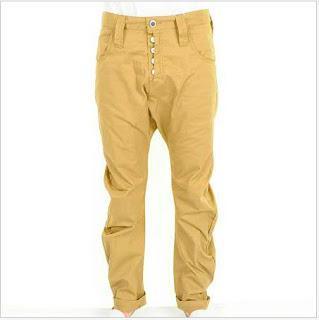 Humor Santiago Jeans  The color, multiple buttons near crotch and the fits had me fall in love with this trouser. I would love men in my life (my husband, brother etc) to wear this.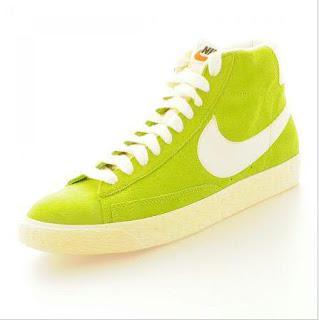 Nike BLZR Mid PRM Vinatge Suede Trainers  Neon trainers. I would like to say nothing about it. Whether V wears it or not, I would love to own it for V. I'd make him wear.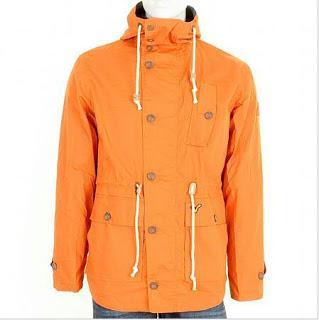 Voi Terrace Fish Tail Hem Coated Jacket in Burnt JeansI haven't talked about yet, but fall/winter 2012 is going to be very bright for boys. Last year it was us who were rocking neons and colors but this year is for boys too.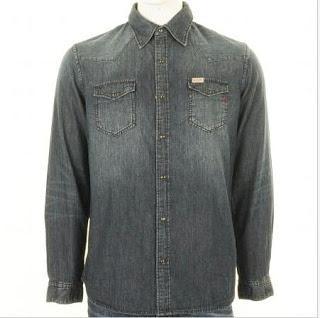 Reeplay Long Sleeve Denim Shirt A classic denim shirt in every color possible. Go and get denim shirts in every possible color but start with this very basic and very versatile gray.   
In This Post ---
Product
- Mainline Menswear - fashion clothings for Men
Website
- menswear.co.uk
Rating
- Must-Give-A-Try
menswear.co.uk has been added to SSU Websites for Clothes and Accessories list.
Your thoughts? 
Remember, your opinion matters.
If you like this post, do not forget to follow SSU or else leave your comment and tell me what you would like to see more.
(In last giveaway, a lot of you wanted to see more reviews, tutorials and styling tips. They have been noted.)
=====================================================
Disclaimer:
For any queries, PR information, website review, store visit and events - please mail me at
[email protected]
. Read about Shopping, Style and Us and to know more, please read my Disclosure Policy.
Jiya (Shoppingaholic)