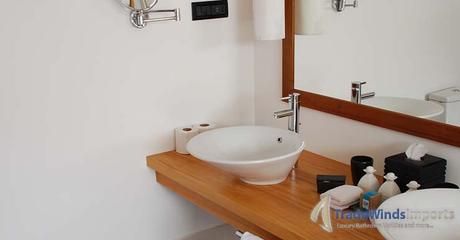 Squeezing very warm and contemporary comfort into a 45 square foot bath is a really tough thing to accomplish. Yet, it has been achieved and the end result is amazing. The before and after of this bathroom is really mind blowing. The space had not been renovated since the 1980's, so that made it a tough challenge.
Key Takeaways:
Owners of this mid-century modern home were ready to update their bathrooms
It was not user-friendly, there was no functional storage and the design felt cluttered
To create a more spacious feel in a small bathroom, she recommends floating the toilet and vanity whenever a budget will allow.
"The designer was already familiar with these clients and their home as she had worked on their kitchen renovation a few years before."
https://www.houzz.com/ideabooks/96388878/list/squeezing-warm-contemporary-comfort-into-a-45-square-foot-bath/