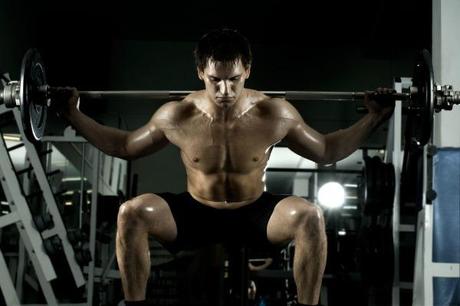 Among most exercises squatting is one of the most difficult but effective exercises for body building. Many people consider to it to be the ultimate workout. If you are new to squatting then it will take you several weeks to train your body and get it used to squatting effortlessly. Initially you may find it very difficult and will also develop body pains. Moreover squatting has to be done in a proper fashion. If you make errors in this exercise you may end up with injuries. Given the fact that is exercise can be excessively strenuous you need to practice it with caution.
What is squatting?
Squatting is a position of the body where you are not completely sitting down or standing. You bring your body half way down to the sitting position and hold it in that position for a few seconds. Doing this action repeatedly is called squatting.
Foot position while squatting
The main position while squatting is taken by your foot. The entire weight of the lower body is supported by the calf muscles while you are squatting. Your upper body should be aligned with your back and butt. That means you  should have an erect posture to avoid back injuries. Avoid looking sideways or backwards while squatting because it can cause you to fall.
Using weights while squatting
Initially as a beginner you may not be fit to lift weights while squatting. This comes after several sessions of workout. As a beginner you should get your body accustomed to squatting to begin with. Slowly after you have reached a comfort level with this exercise you should start lifting small weights. To start doing this your body should attain the balance while squatting. Lifting weights can throw you off balance. Also you should learn how to align your back. When you start lifting heavier weights like bars you need to place your hands parallel to each other. Also use towels or pads to hold the bars.
Benefits of squatting
Squatting burns the maximum number of calories and also fat. 10 minutes of squatting burns fat and calories equivalent to 3 hours of treadmill. However beginners cannot perform more than 10 to 15 squats at a time. An advanced person can reach up to 100 squats in 30 minutes after several weeks of training. While squatting helps you to burn calories and fat it also shapes and tones the muscles. You will develop perfect abs, a six pack figure and a lean body through regular squatting. You tend to sweat a lot while performing this exercise. This also helps to improve digestion and clean the body of harmful toxins.
Conclusion
Exercises like squatting take a lot of discipline from a person. One should not attempt this exercise after eating for example. Also because of the amount of sweating involved your body tends to get dehydrated very quickly. So you need to drink a good amount of water to prevent dehydration while performing this exercise. When the exercise is complete you should stretch your muscles and relax them as well. This prevents muscle tears.