Gosh it's been such a long time since I've blogged, i've had so much going on so the blog has taken a back seat, I have been working on posts and things over the past few weeks so I have quite a few posts now ready for the next week or so! It's nice to get my mojo back actually, i've missed all this! Can you believe I've only got my camera out once in the past 3 months? I'm so obsessed with taking photos that I  usually take it everywhere with me, but life has been pretty full on so i've taken a few steps back to sort a lot out! But i'm now back, and looking forward to sharing some new posts and ideas with you all, plus HELLO SUMMER, ok, so not officially till the 20th, and it's actually rained most of the past few days, but I'm excited June is here anyhow! Can't quite believe how fast this year has gone, almost half way through already, wasn't it just Christmas? 
Anyway, I thought i'd start with bringing you a little post about our trip to the Animal Park last week, we actually had some lasting sunshine so managed to get out quite a bit, the weather has been so temperamental so it's difficult to plan days out and things! But we woke up on Thursday and asked Abbie where she wanted to go and she asked for the Animal Park so that's where we headed! She was in the best mood and the sun was shining, cue lots of pictures!
I popped Abbie in her adorable Lighthouse T-shirt from Mothercare, I'm so in love with the Little Bird range at the moment, it reminds me of the kind of things I wore as a little un, very 90's inspired! Abbie has loads of Jools Oliver's clothing and actually asks to wear her rainbow t-shirt a lot too, think it's definitely her favourite! Her little faded jeans are from Next and her bright yellow wellies are from eBay! I've also added a few little photos of her yellow cardigan too from the same Mothercare range, it's my favorite thing of Abbie's she's owned, so bright and colourful!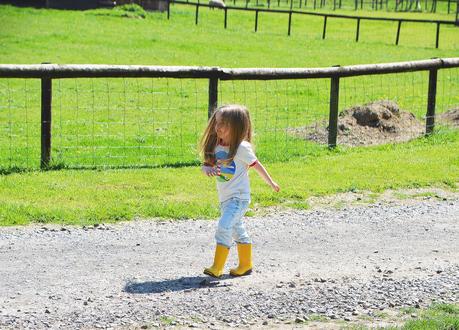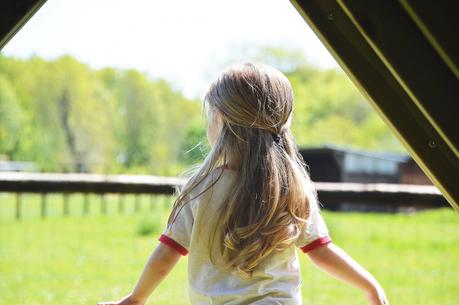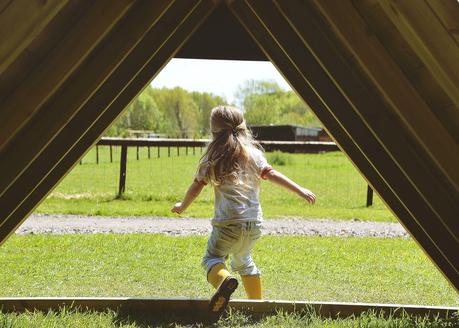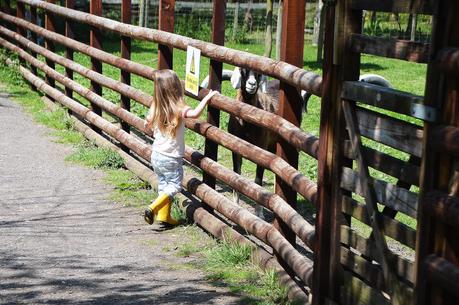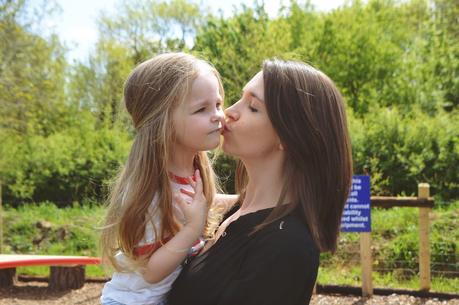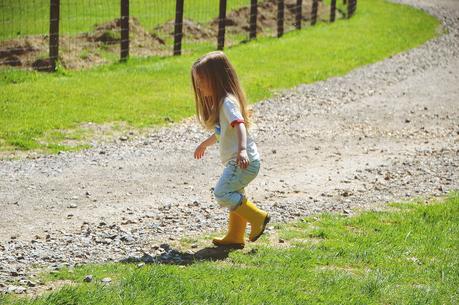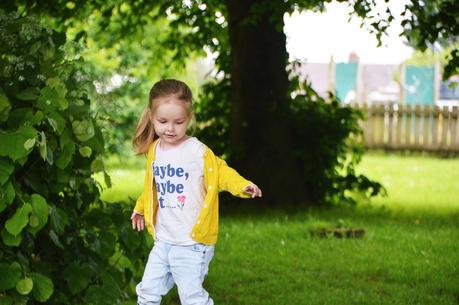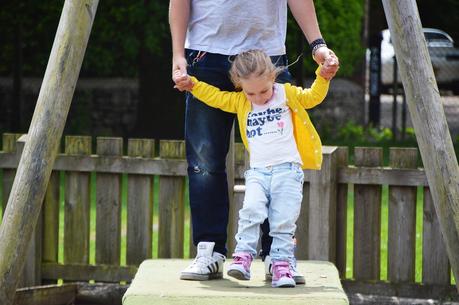 Save
Save
Save
Save