I can't believe how lucky I have been this week.  In need of a break, I took this week off work and the weather has been fabulous!  Unseasonably warm, at least until yesterday when a sea mist hung around all day and the day had a slight chill to it.  It was so lovely being outside and I tidied up the garden and did a stock take of what I had. Today is sunny, not quite as warm, but still good to be out in.  I always experience a sense of joy as I look around this time off the year and see all the dearly loved plants from the year before making another welcome appearance.  
The garden is full of spring color I want to share it with you.   Before winter took hold I planted a large number of daffodil bulbs from an assortment bag.  Not as many as I expected appeared but those that have are so pretty and varied.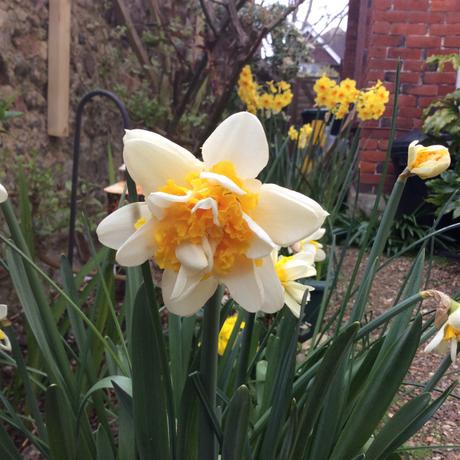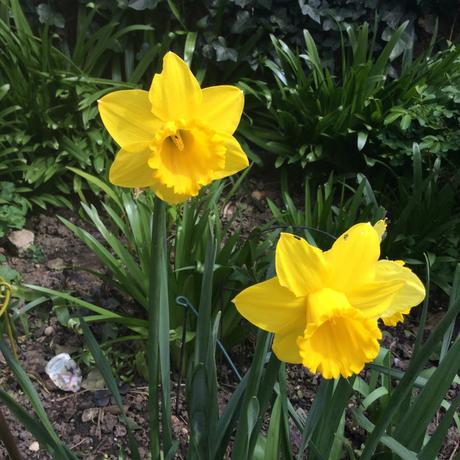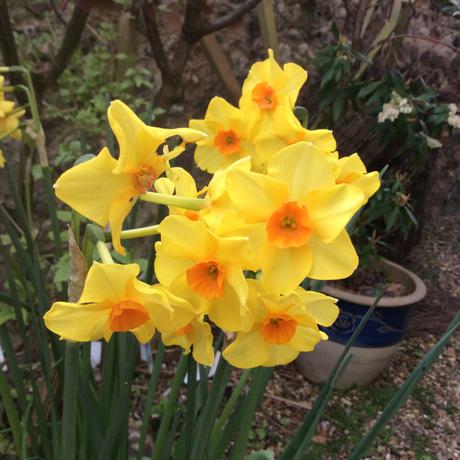 The primroses and primulas have spread well over the years.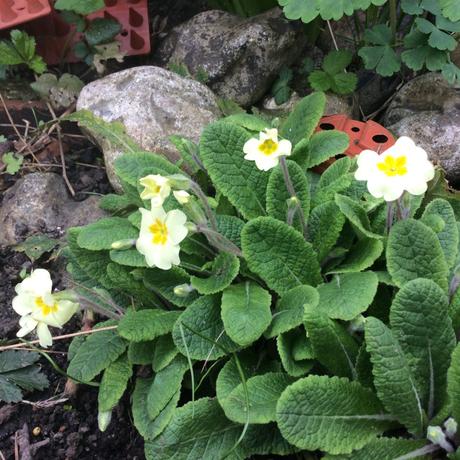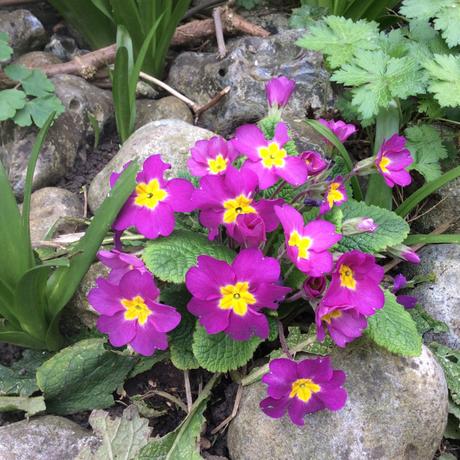 The other yellow spring flower is Forsythia, it is like a bright yellow ball at the bottom of the garden.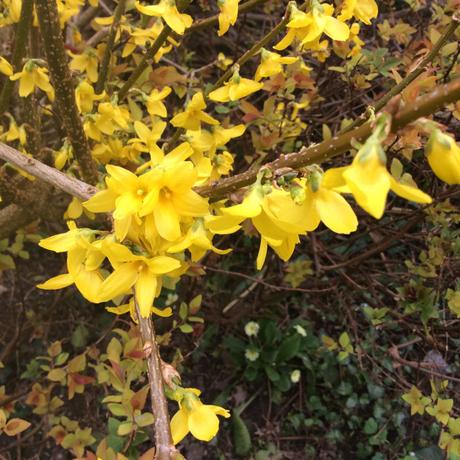 The tiny Grape Hyacinths (Muscari) and the Forget-me-nots are beginning to create a pretty blue haze.  You may have noticed something white on the soil.  This is slug deterant scattered as a barrier around the Day Lilies because the slugs and snails have chomped a few of them down to stumps.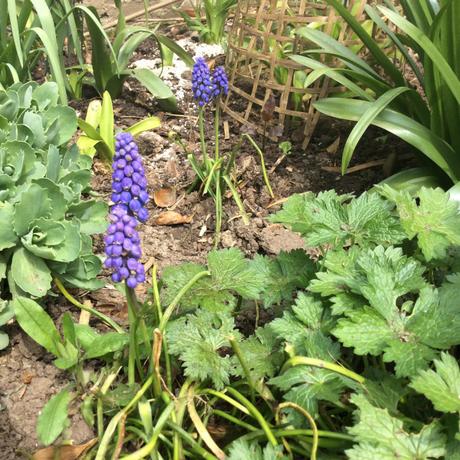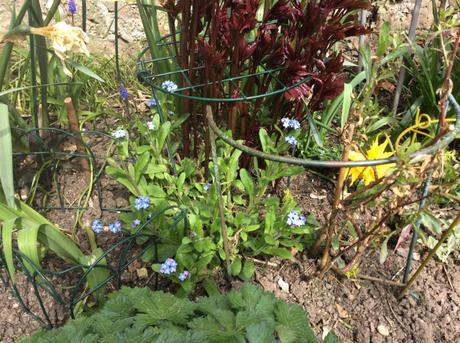 Take a look at the peony above!  Doesn't it look great?  I love the dark red stems at this time of the year.  
I have to share the beautiful Ribes with you.  Such a shame that this shrub will start to smell of cat in a few months time.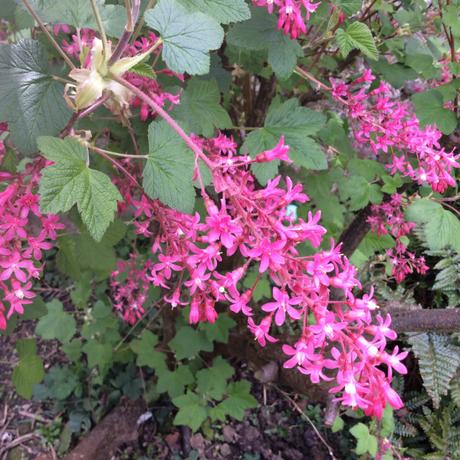 Only another 5 days to Garden Bloggers Bloom Day and I will be able to share more blooms with you, especially if the weather remains warm.  The garden is so happy and, coming up to two years following the removal of the bowel cancer, so am I to still be here to enjoy it.