Spring Cleaning: I'm Clearing out My Stash *Giveaway*
It's time for some much needed pre-spring cleaning. I've become the ultimate subscription box junkie. I've gotten subscription box fever and my cabinets are screaming "you got to be kidding me!" So I've decided to do some early spring cleaning and give one lucky winner a chance to win all these goodies that I most likely won't be using anytime soon.
At one point, I think I was up to 4-5 boxes a month; I have since cut my monthly boxes to only 2. Most of the boxes contained beauty products that I will not use. Especially the skin care products. I prefer to use organic or all natural products because I have sensitive skin. So far, I have about 20 products as pictured but I'm adding stuff each day in an effort to clear my cabinets.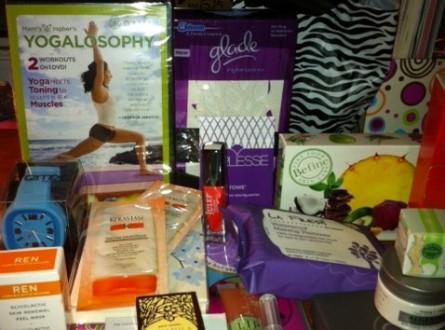 All of the products are new and untested. The Chella night cream that's a part of this giveaway retails for $100.00 by itself. Some of the other brands included are Benefit, Stila, Ren, Keratase, Julep Nail Polish, Be Fine, LA Fresh, Gorjana, and a host of other products. One lucky winner will receive all these products in one box. I can assure you that these are all name brand quality products that some lucky winner will get to try out.
I don't know about you, but I'm ready to pull out the spring clothing and get rid of these thick sweaters, coats, and water proof snow boots. I'm ready to drive around somewhere with the top down and sip on Mai Tai's while lying out on a sandy white beach. That's if I can get my house clean! Not only am I giving away stuff on here but I'm also preparing to donate clothing and shoes to the goodwill. Spring cleaning is a must for me because I damn sure don't want to end up on an episode of hoarders! So not cool!
This giveaway is in no way sponsored or endorsed by any brands listed. I simply just have too much stuff 

This Giveaway starts today and will end March 22nd. One winner will be randomly selected by rafflecopter and immediately notified via e-mail. You will have 48 hours to respond or another winner will be selected.
Good Luck!
a Rafflecopter giveaway