It may still be winter, but spring is definitely in the air–and on the style scene! Are you itching to try some of the new spring beauty trends for 2013? Here are some of the hottest beauty ideas cropping up on runways and magazine pages for the upcoming spring months:
Go Bold!

* Bold, bright eyes are a major spring beauty trend. After years of nude, taupe and brown shadow, makeup trends for spring are all about embracing vivid colors again, particularly for eyeshadow. Look especially for bright shades of blue, everything from turquoise to sky blue. Violets, greens and even yellows are popular as well.
* Speaking of bold, how about a dark, smoky eye? If you're not into bright candy colors for eye makeup, maybe you'll like this spring beauty trend instead. When eyes aren't done up in vivid hues, they're dark, bold and smoky, with plenty of charcoal shadow, dark liner and dramatic lashes. Just be sure to pair this strong look with pale, nude lips. The combination helps balance your face and helps you look stylish, not overdone.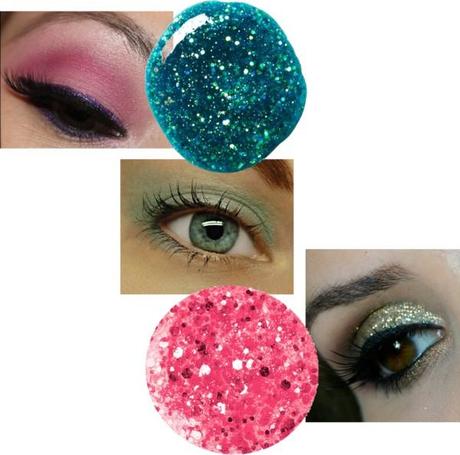 beauty by 
cleverlittlebuttons
 featuring a blue eye shadow
* Don't forget hair! Makeup isn't the only bright and bold trend going on right now. For spring, we're seeing fun and funky trends for hair that incorporate pastel streaks or dramatic color. This is a fun way to play with spring color beyond your wardrobe!
Go Sleek and Stylish
* Perhaps you're not into colored streaks in your hair. Well, you're in luck, because the opposite trend is also showing up for spring. There's a new resurgence of sleek, polished hair for spring 2013. Try a classic middle-parted, straight style for instant elegance. Or, if you want to pull your hair back, place a sleek ponytail at the nape of your neck rather than up high. This is a chic, glamorous look that doesn't require a lot of effort but goes with everything.
* When it comes to makeup, another beauty trend for spring 2013 is the matte lip. Even with a vivid and dramatic color like red, your lipstick can still look understated and grownup if you go with a matte look rather than a high-gloss shine. Matte lips look gorgeous in shades of deep crimson and plum, especially when paired with understated, nude-toned eyeshadow. Avoid the bold matte lip if you're also trying a bright eye makeup look! The goal here, again, is to balance your look and highlight your beauty.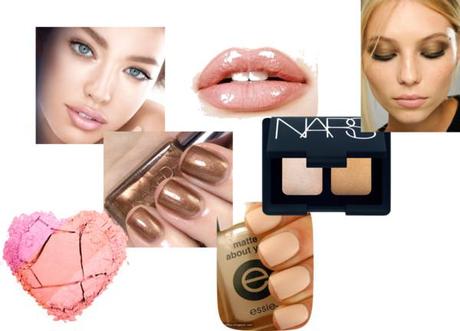 beauty 2 by 
cleverlittlebuttons
 featuring nars cosmetics
* In the fall and winter, dark nail polish colors are typically trendy; but in spring, it's time to lighten up. This spring, a hot nail trend is the nude manicure. Go with a pale, neutral polish, such as beige, pale gray or barely pink. The look is super modern and fresh.
There are so many ways to look lovely this spring. Experiment with these fun spring 2013 beauty trends and see what works for you!