Spring is a place my daughters have only heard about and somewhere in the week of packing, moving and unpacking, they said "Dad, how about "springing" [sic] us free and taking us to your favorite place instead of forcing us to eat at these neighborhood joints?"  Fair enough; so off we went on the last day of move week.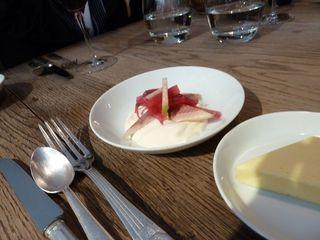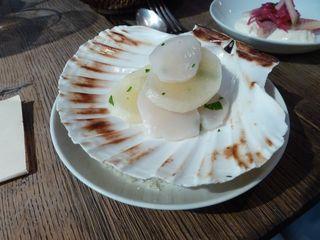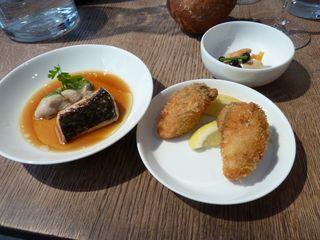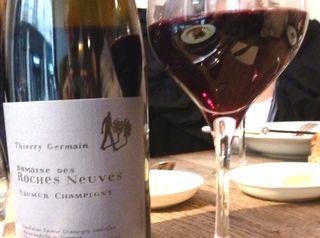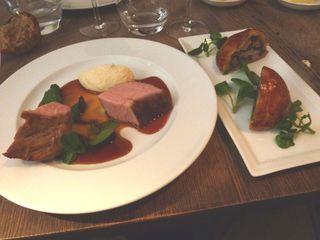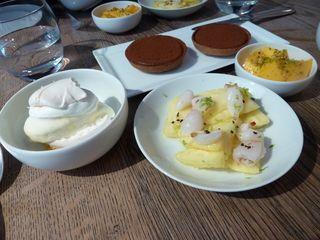 So let's see if we can reel off these lovely dishes: creme fraiche, Grannies, eel and onion; scallops and pears; a puree of foie gras with fried oysters; mackerel and oysters;  rouget with a sweet & sour sauce; chunks of veal with almond puree, spinach and foie gras pastry; passion fruit, vanilla ice cream, mango and pistachio, litchee and pineapple and chocolate tartes - whew!
The bill, with two bottles of wine, no bottled water and four coffees was 252 E or 126 E a couple.