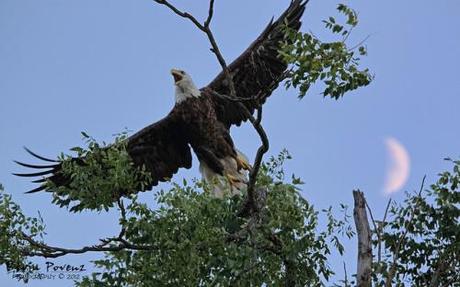 Bald Eagle, photo by Kevin Povenz
This feels like the perfect photo to feature one week from the Fourth of July!
Kevin, his son Aaron and his dog Charlie took a walk in the North Ravines on Grand River to see if they could see the eagles. As you can see, they were not disappointed! Check it out bigger and in Kevin's awesome Birds of Prey slideshow.
More about the Bald Eagle in Michigan on Michigan in Pictures.