Written by MM Home
People are set apart from other animals by the compassion in their hearts. Our ability to empathize and feel for our fellow human beings truly makes us unique.
Humanity has also been gifted with innumerable sources to make life joyous and fulfilling. Good health and the unconditional love of a family are foremost among these special blessings. However, not everyone is fortunate enough to receive the affection of loved ones. There are far too many cases where young children, even as small as newborns, are left without any family.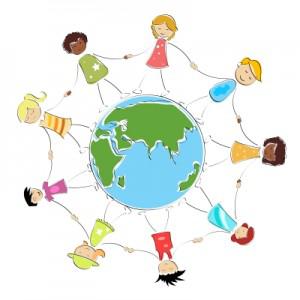 Every child deserves a life with abundant care and compassion. At times, certain situations may cause birth mothers to part with a child or infant. Unplanned pregnancies and pregnancy before marriage are two circumstances that may cause mothers to leave a child in an orphanage or to abandon the child.
Giving a child a life with the love, comfort, and support that he or she deserves is one of the greatest deeds you can carry out in life. When you make the decision to adopt a child, you are taking in and nourishing a piece of God"s creation that is especially close to His heart.
There are several adoption centers that exist to help children find families. In doing so they also render a great service to couples who may not able to bear a child and are seeking to adopt. The joy of parenting is immense, and every person who desires it should have the opportunity to experience it. A family is not complete without a child, and a child is not complete without loving parents. With the help of an adoption center, the lives of many people can be made better in an enduring way.
Adoption centers can offer many kinds of services for families seeking to adopt; these services may include infant domestic adoption, international adoption services, older child adoption, and embryo adoption, etc.
Adoption centers may also offer supportive housing or other forms of assistance for birth mothers. Various types of birth mother support may include housing, recreational activities, private counseling, life skills training, educational development, and also prenatal and postnatal care.
Methodist Mission Home is a dedicated adoption organization that assists you throughout the adoption process. They bring you options of infant domestic adoption, international adoption, and older child adoption. Visit MMHome.org for details and make the decision to help this world be a better place for at least one life awaiting your love, care, and affection.
About the Author
Methodist Mission Home is a non-profit child Adoption Services, job placement for disabled and many other services. For more information, visit mmhome.org.
Article Originally Published On: http://www.articlesnatch.com
Image courtesy of [image creator name] / FreeDigitalPhotos.net