The colors of the rainbow can be worn with tourmaline gemstone jewelry. Considered as semi-precious gemstones, tourmaline is a complicated crystal borate silicate mineral that is combined with other elements. The gemstones come in shades of red and green, yellow and blue. Tourmalines often change color when passing from artificial into natural light.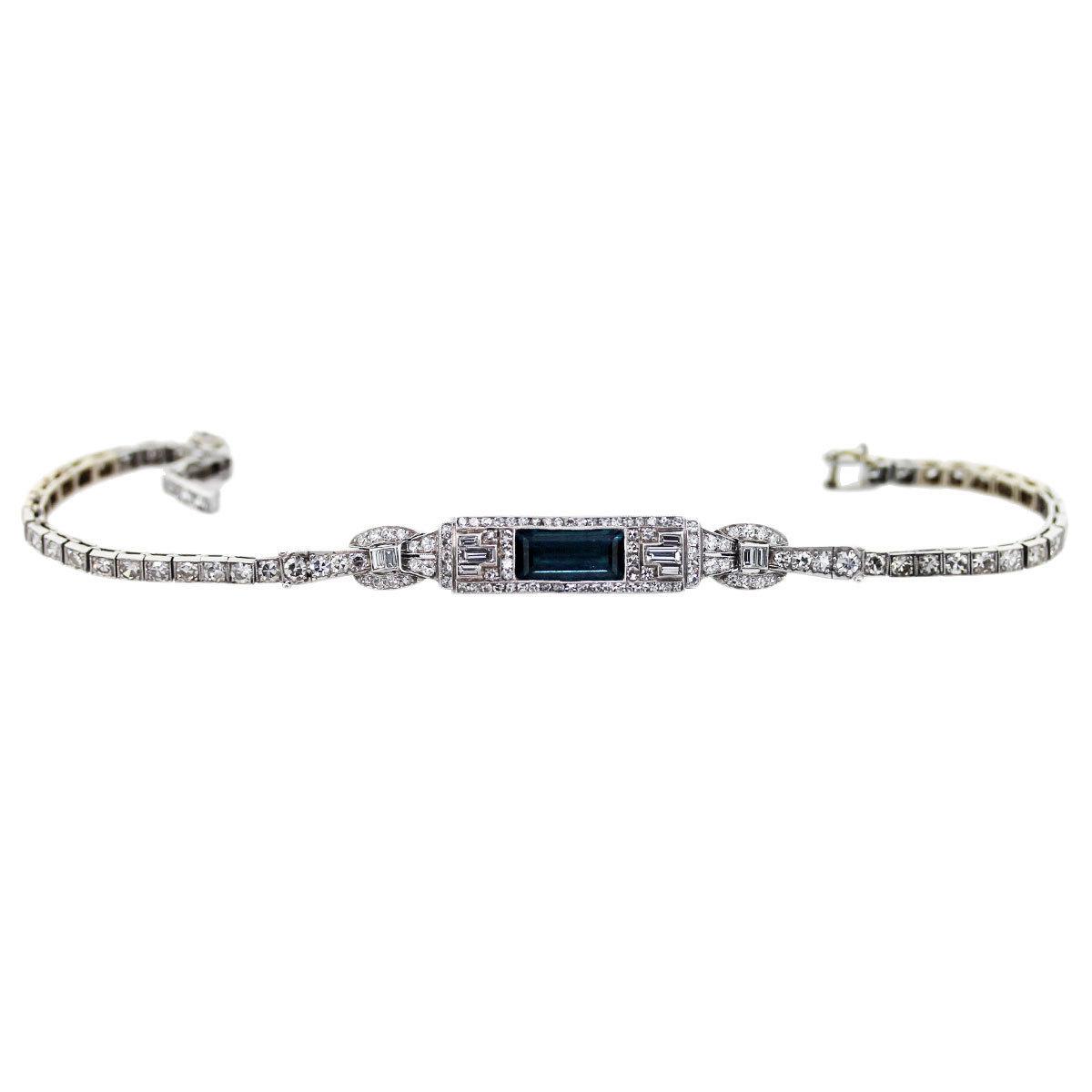 Platinum Diamond Indicolite Tourmaline Bracelet
History of Tourmalines
Tourmalines were considered magical stones by the early Egyptians. They were brought to Europe from Sri Lanka by the Dutch East India Company at a time when gemstones and other curiosities were in high demand. Today they provide much versatility in the designing of jewelry.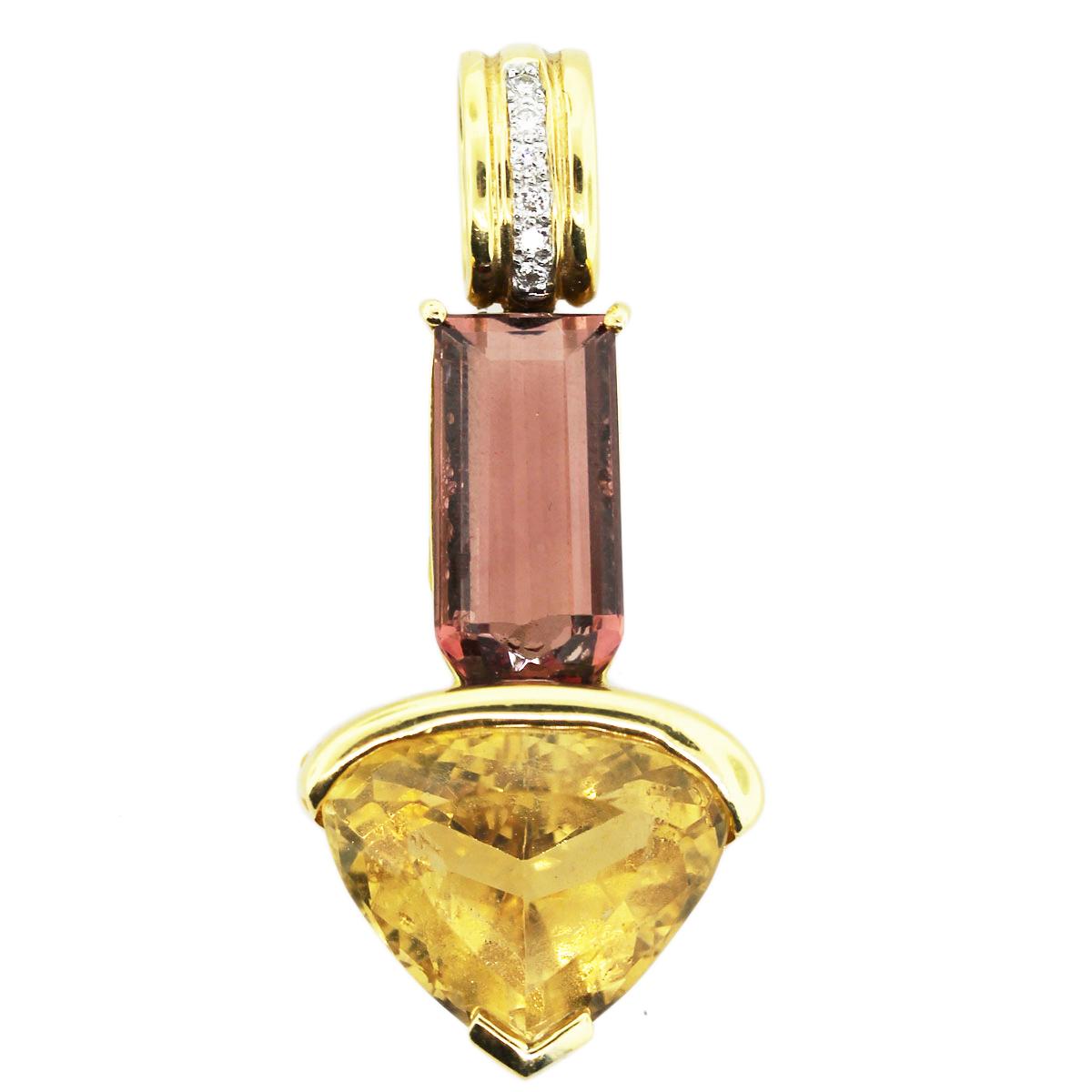 18K Gold, Diamond, Citrine and Pink Tourmaline Slide Pendant
Tourmaline Color Names
Tourmalines are rarely of a single color. Instead, the single stones display various hues of the same shade. Looking at the stones from different angles and in different light sources give nuances of the same color.
The rubelite tourmaline is of an intense ruby red that remains the same in natural and artificial light. The red tourmalines that turn when the light source changes are known as shocking pink tourmalines. Tourmalines in shades of blue are referred to as indigolites by gemologists. Dravites are yellow-brown or dark brown stones. Black tourmalines are called schorl. Schorl are mainly used in engravings. Esoterically they are said to provide protection from harmful radiation. Green tourmalines are known as verdelite. Sometimes the green color comes from small traces of chrome to produce a rich emerald green. These well-liked stones are known as chrome tourmaline.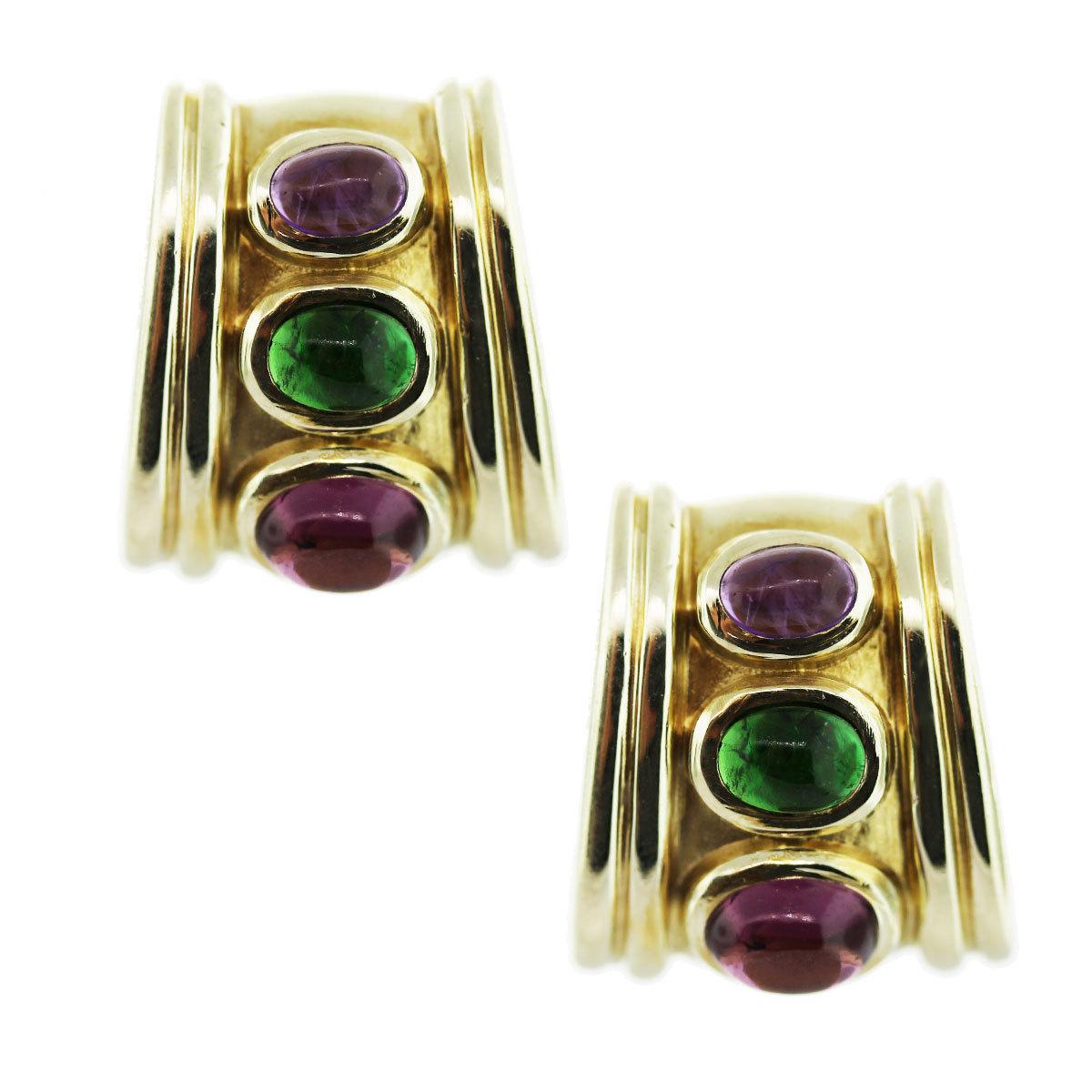 14 Karat Yellow Gold, Pink/Green Tourmaline and Amethyst Wedge Earrings
The most sought after tourmaline is the Paribas, an intense blue-green gemstone that was only discovered in 1987 in Brazil's state of Paribas. Vibrant yellow tourmalines are from Malawi and are called canary tourmalines. Once scarce, yellow colored tourmalines are now more available.
There are tourmalines of two colors that are called bicolor tourmalines. Multicolored tourmalines also exist that are even more than two colors.
These fascinating stones are favorites in the world of fashion jewelry.
Rebecca M for Raymond Lee Jewelers, South Florida's premiere source for buying and selling luxury watches and designer jewelry.