New timepieces come and go, many leaving no significant impact upon the luxury watch market. They fade into the background never to be talked about again. The Harry Winston Opus XIII is not one of these watches. This revolutionary watch challenges, and perhaps improves, the way we view luxury timepieces. It says goodbye to the traditional moving hands. Instead, time is represented with several spinning circular movements and triangles. There are 59 individual hands that illustrate minutes and 11 triangles in the center, indicating the present hour.
This unique design will completely diminish any other timepieces in the room. The Opus XIII has ushered in a new era of watchmaking design. It has thrown out the most basic principle of watchmaking, the hand system, and completely re-imagined how to convey time.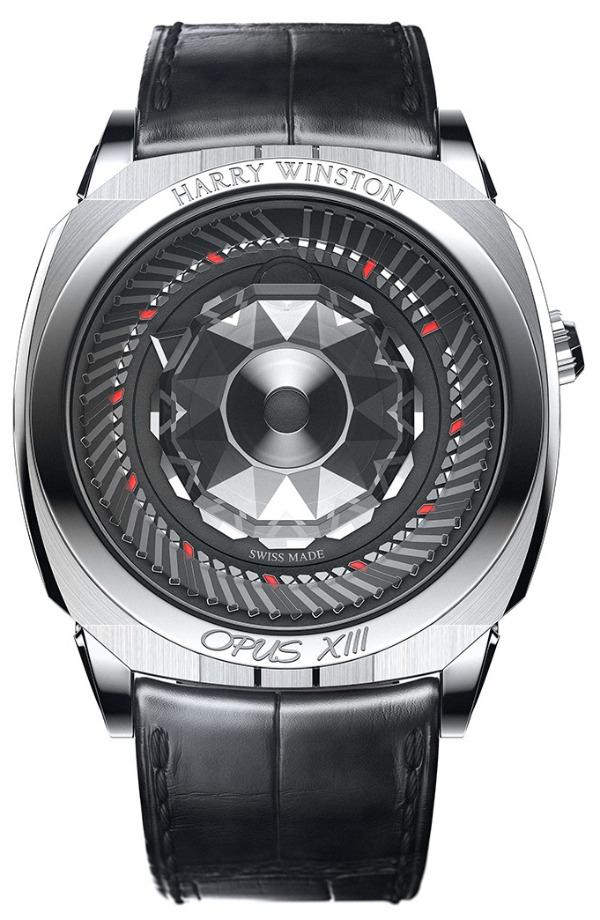 As if the unique dial wasn't enough, the casing itself is 18k white gold with a sapphire crystal dome. This was chosen to help prevent the nuisance of light reflection. Not to let the smallest detail go unnoticed, the strap is a hand stitched black alligator fabric – the perfect complement to the elegant design.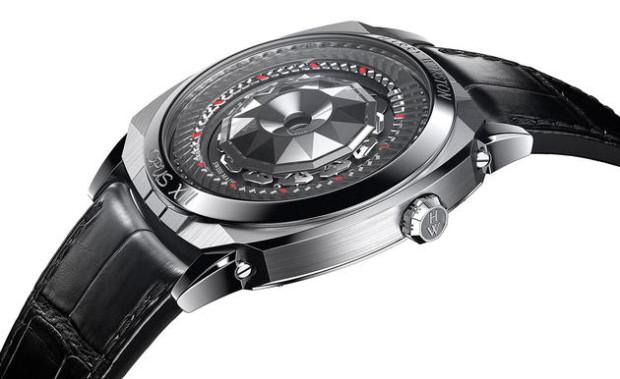 While the exterior is innovative enough to inspire beautiful poetry, the interior is where the science of watchmaking has been re-imagined. There are 364 various components at play within the innards of this timepiece. This sets a new record for a watch of this size and dimensions.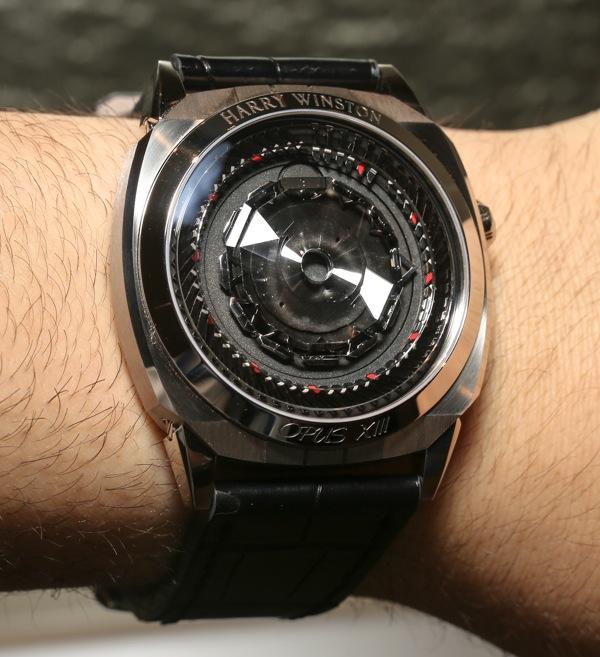 via Watchonista
While the Opus XIII certainly has what it takes to hold its own in the mass market, Harry Winston has decided to only create 130 of these watches. This incredibly small supply means that getting your hands on the Opus XIII will be no small feat. However, it will certainly be a welcomed member to any luxury watch collection. If your wrist is ever lucky enough to bare this revolutionary timepiece, be prepared to answer an onslaught of questions!